I have been blessed to live in Hawaii on the island of Oahu for 22+ years now and it has always struck me odd that too few visitors see the parts of this island that I love the most...
Kaena Point is a rarely visited jewel of Oahu and is one of my favorite places to escape to from urban Honolulu. These are some of the only unspoiled beaches left on the island of Oahu!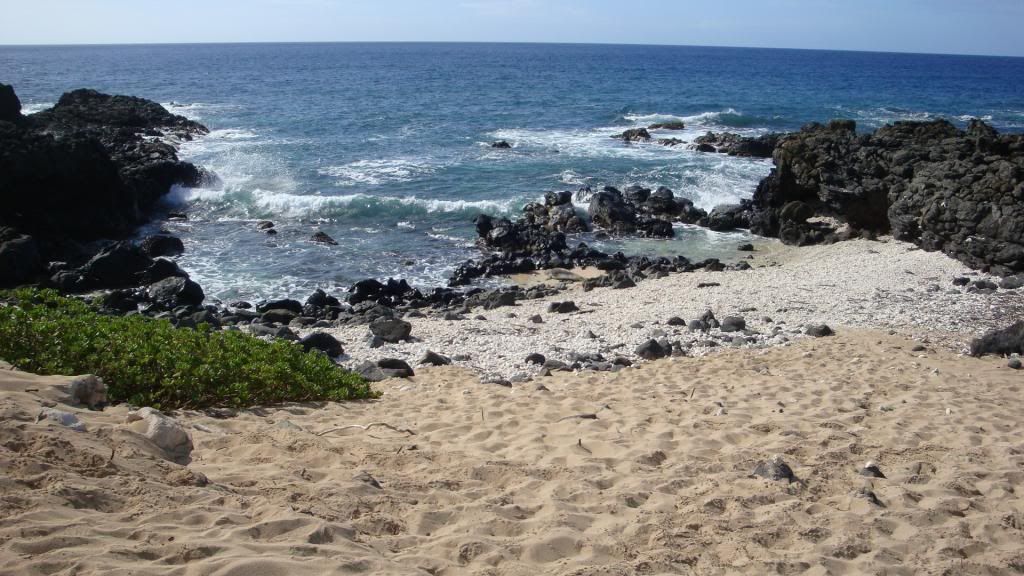 The view from Kaena Point looking towards Kauai Tharu1
Most visitors go to the predator proof fenced area of Kaena Point from the southwestern side by driving to the end of the Leeward coast through the community of Waianae, but the way many locals go, is by driving west from the north shore past Dillingham airfield. For astronomers, Dillingham field is a light unpolluted area and offers monthly star parties hosted by the Hawaiian Astronomical Society. This entry point is probably the most distant point you can drive to from Waikiki (30+ miles) and the paved road ends less than a mile after the airfield, but if you have a truck or 4-wheel drive vehicle, you can take the bumpy 2+ mile ride out to the fence near the point-- the ride/walk itself is spectacular, with views of pristine beaches and majestic cliffs (these are the beaches where the TV show "Lost" was filmed).
Local user groups have been trying for years to establish ways to accommodate the cultural practices, environmental and fishermen concerns, and community needs into a practical development plan and the Hawaii Department of Land and Natural Resources is trying to tackle the contentious issues involved. In the meantime-- any visitor can easily witness the natural behavior of monk seals, albatross, and shearwaters...they are all a sight to behold!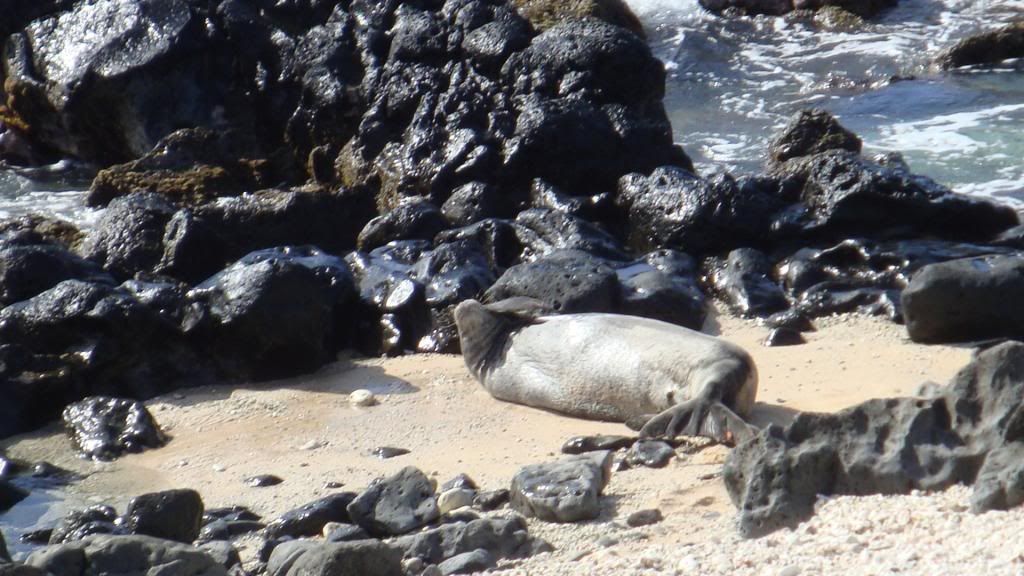 A Hawaiian monk seal basking on the beach Tharu1
Other than monk seals you will see, laysan albatross Tharu1 :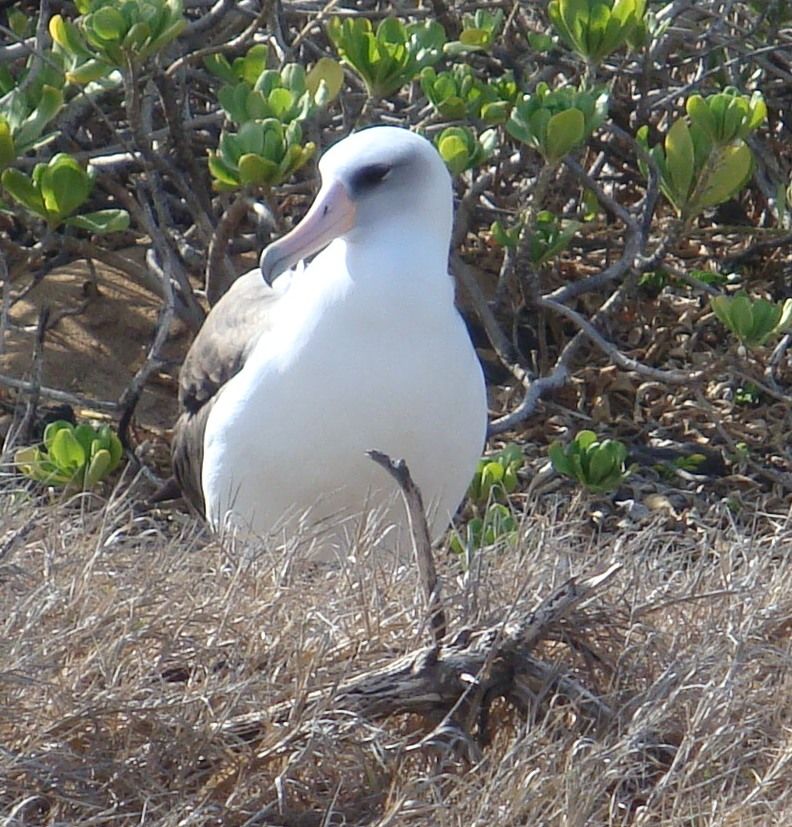 and sooty shearwaters nesting in their holes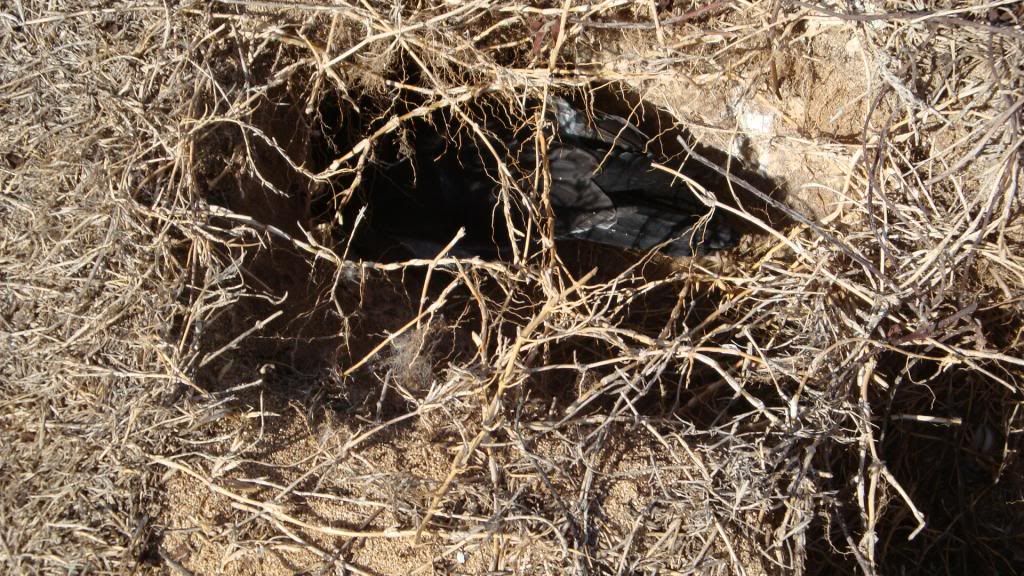 They are hard to see, but the chicks always stick their tailfeathers out and I do not want to disturb them!>
If you ever want to see the natural beauty on Oahu, I recommend the flora and fauna found at kaena Point!