Curse my general lack of technology, otherwise I'd have posted this yesterday while we were there in the freezing cold. I drove three hours to Ann Arbor then got onto a bus for 12 hours....on a bus with seats designed, I think, for flamingos: rail thin critters whose knees bend upwards. Then we were there for four hours, and then back on the bus for 12 hours.
Yep. The road was long. Yep it was 17 degrees. Yes it was windy. But that didn't stop 40,000 to 50,000 folks of all ages from demanding action on climate change.
Here's another pic of throngs of people: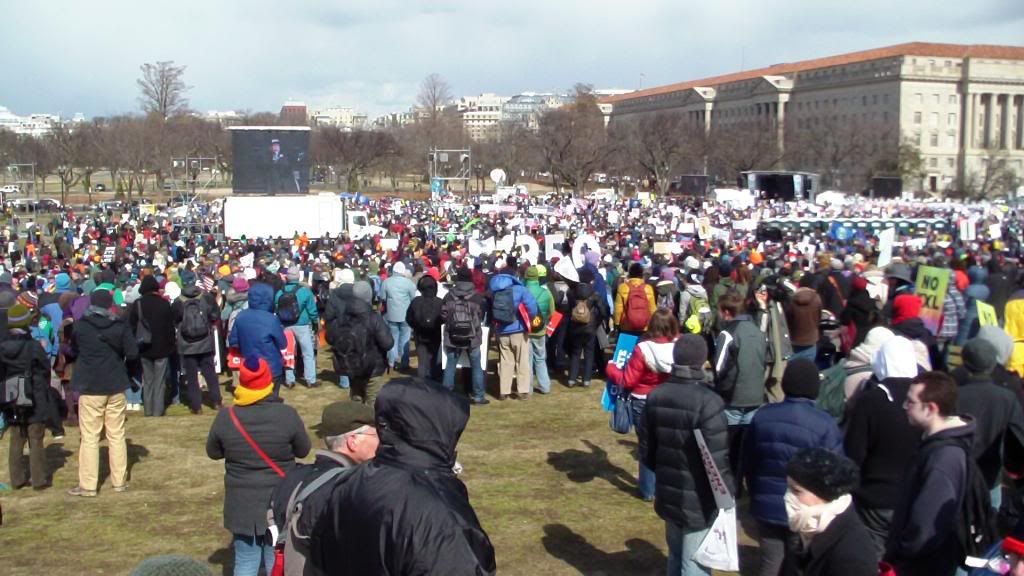 I enjoyed finding folks like this, who let us know that renewable energy and being a good steward of the Earth doesn't fall neatly into some imagined partisan divide......really, when all the spin and madness is taken out, climate change is something we all want to and need to address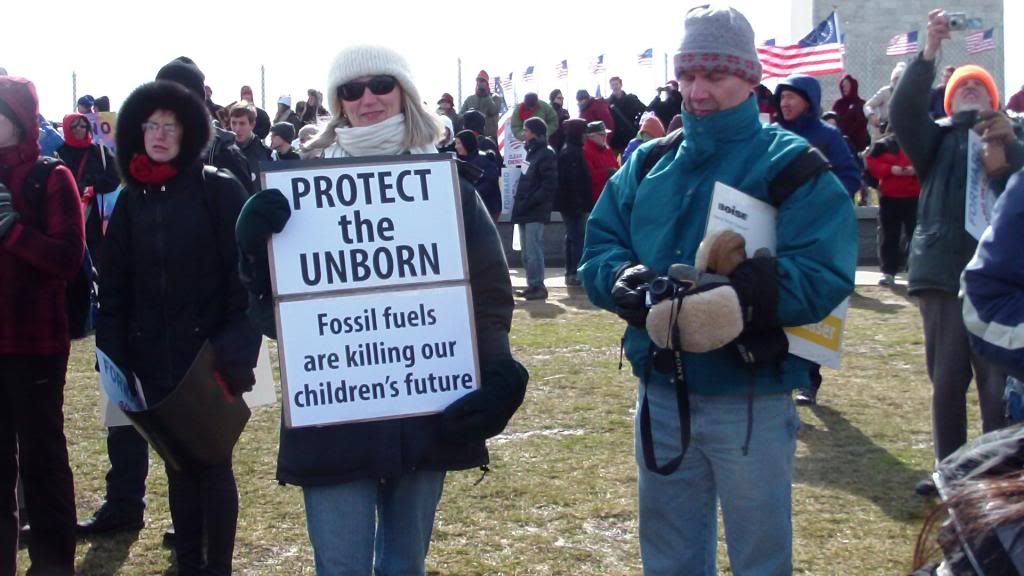 I love this next pic for the diversity of viewpoints we have here, set with the American Flag....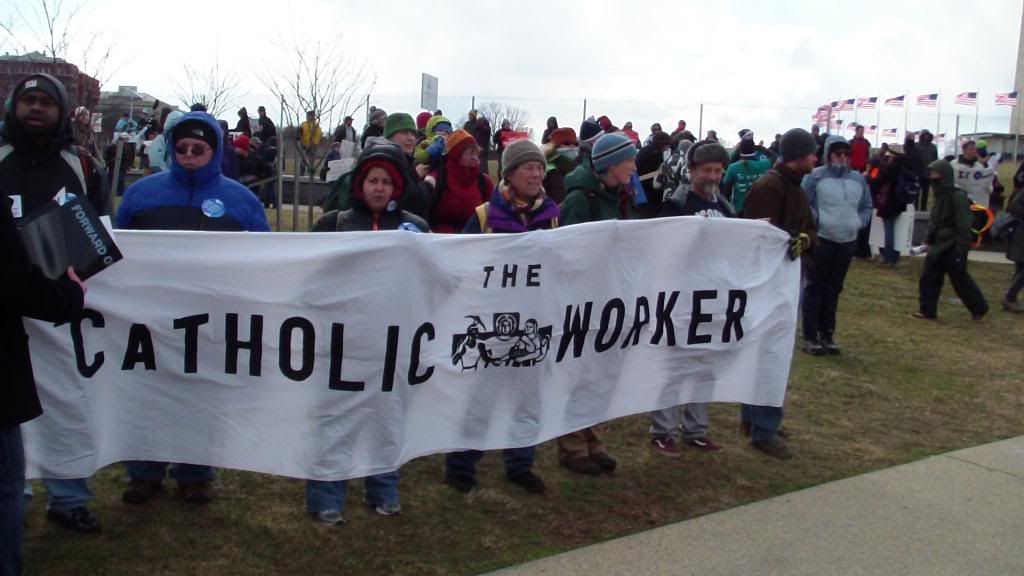 and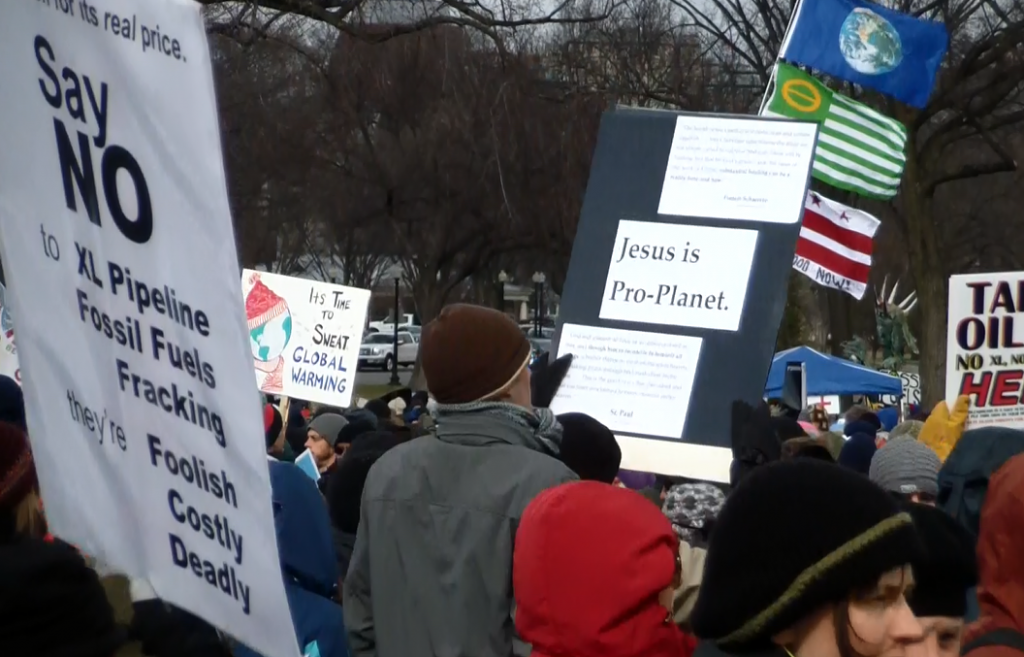 We're all in this together.
We really are.
This issue isn't a liberal one or a conservative one, a Republican one or a Democratic one. Not on the ground. Not in the real world. Only in the halls of power and in the spin that makes folks feel like doing what makes sense on all levels will estrange them from their core beliefs.....when that's nowhere close to the case.
Being responsible stewards of our homeland.....it's something we all can and should be able to get behind.

and