Hi all -- if there is a New York City group, can this be posted there? I will be at this event and would love to meet local Kossacks. Thanks! -Elisa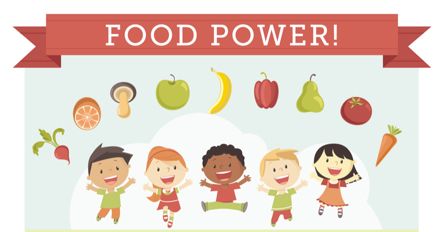 I am writing on behalf of the organization I work for, MomsRising.org, to invite the Daily Kos community to an inspirational gathering of our staff members, parents, influential bloggers and award-winning filmmakers. This event is free -- and kids are welcome!
We hope you can join us in New York on March 2nd and RSVP here.
We'll be talking about Food Power! -- what moms, dads, bloggers, and community activists can do to reverse the epidemic of childhood obesity. We'll examine this widespread systemic public health problem not from the lens of individual choice but from a broader perspective that accounts for many factors and demographics.
Just click here to RSVP now.
Come to build your skills to take action around this critically-important issue. We're bringing together experts and bloggers working on nutrition and childhood obesity to:
Learn the latest scoop about school foods, food marketing to kids, breastfeeding, and children's access to health care.
Build powerful organizing, social media and blogging skills. Meet other parents, community-members and experts working in the field. We'll also have a special screening of the award-winning documentary Soul Food Junkies, and a Q&A with director Byron Hurt!

Speakers will include:
• Dr. Aletha Maybank, NYC Dept. of Public Health
• Dream Hampton, MomsRising staff member, writer, filmmaker and activist
• Migdalia Rivera, activist and blogger
• Tanya Fields, activist and blogger
• Lorraine Gonzalez, Children's Defense Fund
• Joy Spencer, Center for Digital Democracy
• Elisa Batista, MomsRising staff member, activist and blogger
• Lisa Creighton, NEA Health Information Network
• Kimberly Seals Allers, First Food Advocate
• Jessica Donze Black, Director, Kids' Safe and Healthful Foods Project
Type 2 diabetes. High blood pressure. Heart disease. Our kids shouldn't have to face these issues. Yet more than 23 million children and adolescents – that's nearly one in three – are obese or overweight, and as a result at higher risk for developing these life-threatening conditions.
School nutrition is a critical part of the equation; children consume up to half of their daily calories at school. As advocates for healthier families, schools and communities, we have our work cut out for us.
The timing couldn't be more urgent, as the U.S. Department of Agriculture has just opened a 60-day comment period on their updated national nutrition standards for foods and beverages sold through vending machines and a la carte lines. This is an important opportunity to come together and change the game.
Register today. Space is limited. This is a free event. Thank you for sharing
this opportunity with other parents, organizers, community-members and
bloggers working on these issues.
*Just click here to RSVP now.
We look forward to seeing you on March 2!