Stand back, ladies and gentlemen. You are in the presence of a certified Pho Killa.
Follow me below the rice noodles to find out what the heck I'm talking about.
But First, A Word From Our Sponsor:
Top Comments recognizes the previous day's Top Mojo and strives to promote each day's outstanding comments through nominations made by Kossacks like you. Please send comments (before 9:30pm ET) by email to topcomments@gmail.com or by our KosMail message board. Just click on the Spinning Top™ to make a submission. Look for the Spinning Top™ to pop up in diaries posts around Daily Kos.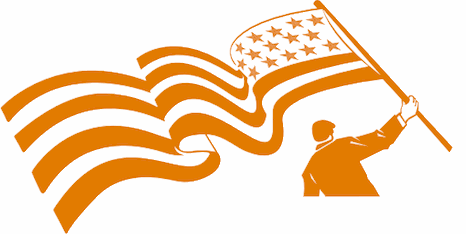 Make sure that you include the direct link to the comment (the URL), which is available by clicking on that comment's date/time. Please let us know your Daily Kos user name if you use email so we can credit you properly. If you send a writeup with the link, we can include that as well. The diarist poster reserves the right to edit all content.
Please come in. You're invited to make yourself at home! Join us beneath the doodle...
If you are deprived enough not to know what pho (pronounced "fuh," not "foe") is, it is a Vietnamese beef noodle soup. If prepared correctly, without MSG added, it is a bowl of heaven. I was not introduced to pho until I started dating my boyfriend, who is Vietnamese, and ever since I have been ingesting it in unnatural ways. The thing I like about pho is that, aside from being super-tasty, it's also not too terribly bad for you (aside from the sodium, which can get out of control). I usually have a couple of bowls a week, since it's the healthiest option on campus for lunch.
As much as I love pho, I can rarely get my BF to eat it with me. That's understandable, since he was raised eating pho regularly. It would be like asking me to go out and eat meatloaf, which I like, but not as an "out to eat" food.
But this past weekend, I finally got him to go out for some pho with me. In return, I promised I would become a "Pho Killa."
In Arlington, Texas, there is a restaurant called Sprout's Springroll and Pho. If I remember correctly, I believe they've been featured on Man v. Food. They serve up some pretty standard Vietnamese cuisine, but their real claim to fame is the Super Bowl Challenge. Basically, you pay about $17 for an enormous bowl pot of pho, and if you eat the entire thing, broth and all, in under thirty minutes, you win the "Pho Killa" shirt pictured above and get your picture on the wall (they also have a wall of shame for people who fail, by the way). I've been meaning to attempt this challenge kick this challenge's ass for some time now, and I finally got my opportunity on Saturday. There was never a doubt in my mind that I could throw that Super Bowl back.
Here I am, prepping for the feat I'm about to accomplish. I waited a while before beginning so the soup could cool down, since once you start, you're on the clock. Notice the obnoxiously large serving spoon they give you to eat with.
I started out by tackling the noodles and meat first, since that was where the bulk of the soup was. I figured that, once I knocked the solids out of the way, downing the broth would be no problem.
I overestimated my pho-eating capability a little bit. I did not anticipate any problem at all. Yes, I thought I would be full, but I didn't expect to feel like, well, I was going to die. Yet, once the noodles and beef were consumed and I started on the broth, what I'd just done really set in, and my brain started to tell me, "Whoa, buddy, slow down on the pho there." But, with time running out, I had to keep going. Little by little, I sucked the broth down. Those last few mouthfuls were a killer. But I finally did it. With only a few minutes to spare, I finished the Super Bowl and was officially awarded Pho Killa status.
If I look sweaty, it's because I was sweating like a mofo (or, if you prefer, mo-pho -ducks-). And don't let that smile deceive you. I felt like I was going to vomit. Actually, scratch that--I felt like I was literally going to die. It was one of the most unpleasant full sensations I've ever experienced.
I completed the challenge in just under thirty minutes. The record, by the way, is just over five minutes. How the hell somebody accomplished that, I have no f'ing idea.
Worth it? Hell yeah! Not many people can say they're a Pho Killa. And now, with the Pho Killa shirt, we can get 10% off of our Sprout's meals the rest of our lives. But it's not about the money...it's about the status. It's about the pride. That's right, I'm a Pho Killa, and I'm proud.
TOP COMMENTS
February 22, 2013
Thanks to tonight's Top Comments contributors! Let us hear from YOU
when you find that proficient comment.
From your not-so-humble Pho Killa:

In response to MsLibrarian's important historical correction of the film Argo, grover offers a very valid point.
TOP PHOTOS
February 21, 2013
Enjoy jotter's wonderful PictureQuilt™ below. Just click on the picture and it will magically take you to the comment that features that photo. Have fun, Kossacks!