More than once, people have asked me what my biggest fear is.
I've given this a tremendous amount of thought as I've gone about the business of living. Always, in the back of my mind is, "Am I afraid of this?" and "Should I be afraid of this?" and "Why am I not afraid of this?"
But First, A Word From Our Sponsor:
Top Comments recognizes the previous day's Top Mojo and strives to promote each day's outstanding comments through nominations made by Kossacks like you. Please send comments (before 9:30pm ET) by email to topcomments@gmail.com or by our KosMail message board. Just click on the Spinning Top™ to make a submission. Look for the Spinning Top™ to pop up in diaries posts around Daily Kos.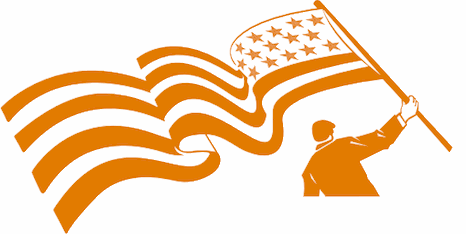 Make sure that you include the direct link to the comment (the URL), which is available by clicking on that comment's date/time. Please let us know your Daily Kos user name if you use email so we can credit you properly. If you send a writeup with the link, we can include that as well. The diarist poster reserves the right to edit all content.
Please come in. You're invited to make yourself at home! Join us beneath the doodle...
Just to be clear, these are the most common symptoms of fear (which are milder than the symptoms of phobias, because we're not talking phobias, just fears):

Feeling anxious
Getting a butterfly feeling in your stomach
Being nervous upon encountering or experiencing the thing you fear
Feeling queasy or slightly nauseous
Elevated heartrate
Dilated pupils
Rapid breathing
Trembling
Dry mouth
Sweaty palms
Perspiration
Immobility
Tense muscles
Fidgeting
Phobia symptoms are much stronger, often paralyzing, so we aren't going to mention phobias, just fears.
Toddlers have different fears from adults. Their fears are more concrete, and often outgrown.

Dark
Monsters
Weather
Bad Dreams
Strangers
Separation
Being alone
Mask, Costumes, Mascots
Toilets
Doctors
In literature, the top fears are different than they are in real life. I'm not sure why. Real life adults fears can provide very gripping plots for stories. Karen Thompson Walker, in a
TED Talk
, discusses the fears most written about. Those fears are:
Death
Avoiding death for the wrong reasons
Hunger or other severe physical deprivations
Killing someone
Rejection
Illness and/or aging
Scandal
Disasters
Law, or more specifically, lawyers
That life doesn't resemble fiction/literature
What are people really afraid of? It really depends on where you look. The lists vary. Most are concerned with phobias - extreme fears. I was interested in just ordinary, everyday frissons, little fears, the things that cause people to pause before they go on.
The Self Help Collective considers these to be the most common fears:

Flying
Public speaking
Heights
The dark
Intimacy
Death
Failure
Rejection
Spiders
Commitment
Listverse
lists these as the top 10 fears:
Loosing your freedom/being imprisoned
The unknown
Pain
Disappointment
Misery
Loneliness
Ridicule
Rejection
Death
Failure
Death and rejection are on all three lists, so we can surmise those 2 fears are fairly common. The two non-literary lists also share failure as a fear. But after that, it seems to be quite a mix of fears.
I'm kind of fascinated by what authors most commonly write about. Are these fears more common among authors - or are they the fears that sell the best, the fears that evoke the strongest images?
I've also spent a lot of time wondering what my fears are. I have a lot of cautions - like driving on ice. I'm not afraid to drive on ice, I simply hate doing it.
Living in Oklahoma, where we have so many small earthquakes, like the one last week that pulled this strut from the ceiling in my office, I haven't really developed a fear of earthquakes. I know they can be bad, but I think I take a fatalistic view - by the time the earth is shaking, it's too late to do much except wait it out. There is no warning system for earthquakes like we have for hurricanes and tornadoes.
(earthquake damage))
Perhaps it's because I prepare for all the things I might have been afraid of and have plans in place to deal with them if they arise that I have so few fears. Maybe, if I encounter something I am afraid of, I'll do like Xoco and find a cozy place to hide.
What do you think of these lists of fears?
While you're thinking about it, enjoy all the luscious Tops: Top Comments, Top Mojo, and the gorgeous Picture Quilt:
TOP PHOTOS
March 3, 2013
Enjoy jotter's wonderful PictureQuilt™ below. Just click on the picture and it will magically take you to the comment that features that photo. Have fun, Kossacks!