This will be one of my weirder diaries. But I spent last night, out of boredom, reading and watching YouTube videos about a really bizarre story involving, well, an allegedly possessed doll known simply as Robert the Doll. Yeah, it's going to be that kind of a diary. You've been warned.
I've always had a bit of a love-hate relationship with dolls. On the one hand, they've always terrified me. My mom was a collector of porcelain dolls, which she had set up in every corner of the house. They were impossible to escape. The worst was the one sitting in the hallway. I spent many nights in bed as a child, wanting to go to the bathroom but not willing to walk down the dark hallway with that doll sitting there. I had a My Buddy doll, which was probably even creepier than the porcelain dolls my mom collected. It made me so uncomfortable that it had to stay in my parents' room. To this day, I will not have any kind of a doll in my possession. They just creep the hell out of me.
At the same time, I've always had a strange fascination with creepy dolls. As long as I could look at them from afar. Even though I wasn't allowed to watch it, I was a bit obsessed with Child's Play as a kid. Today, it is one of my favorite horror movies (and The Bride of Chucky remains one of my favorite movies ever).
Last night, I randomly remembered a show I watched as a kid. I couldn't remember what it was or what channel it was on, but I remembered it was a documentary-style show about an allegedly possessed doll. I remember it scaring the bejesus out of me. So, out of boredom, I got on Google and went looking for it. And, to my delight, I found it, clip and all. It turns out, it was a Travel Channel show that profiled something called Robert the Doll, which was apparently what inspired Child's Play. Robert the Doll is very real and, some claim, very haunted to this day. Follow me below the fold for the thoroughly creepy story.
But First, A Word From Our Sponsor:
Top Comments recognizes the previous day's Top Mojo and strives to promote each day's outstanding comments through nominations made by Kossacks like you. Please send comments (before 9:30pm ET) by email to topcomments@gmail.com or by our KosMail message board. Just click on the Spinning Top™ to make a submission. Look for the Spinning Top™ to pop up in diaries posts around Daily Kos.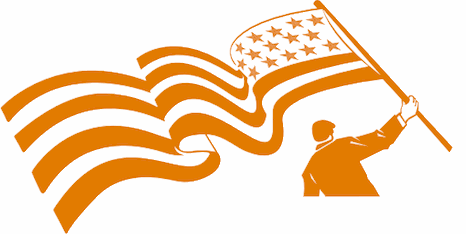 Make sure that you include the direct link to the comment (the URL), which is available by clicking on that comment's date/time. Please let us know your Daily Kos user name if you use email so we can credit you properly. If you send a writeup with the link, we can include that as well. The diarist poster reserves the right to edit all content.
Please come in. You're invited to make yourself at home! Join us beneath the doodle...
In 1906, four-year-old Robert Eugene Otto (known as Eugene) received a doll carved in his likeness and dressed in a sailor's outfit as a gift. Legend has it that the Bahamian maid who gave the doll to Robert was displeased with the family and, being skilled in black magic and voodoo, cast some kind of a spell on the doll. The doll was named Robert after its owner.
Strange things allegedly started happening shortly after the doll's arrival. Eugene began talking to the doll, and was often overheard having elaborate conversations with it. At first, it seemed as though young Eugene was changing his voice to pretend he was the doll, but the family soon became convinced that the doll itself was talking. Occasionally, a loud giggle would echo through the house not belonging to any human. Neighbors reported seeing the doll move from window to window. Sometimes, the family swore they saw, out of the corners of their eyes, the doll run from room to room. Whenever something went wrong in the house, Eugene always blamed it on Robert.
Eugene became obsessed with the doll and clung to it his entire life. Even when he married his wife Anne and settled in Key West, where he would become a painter and author, the doll stayed by his side. Needless to say, Anne was not pleased with Robert's presence in the house, nor was she happy about Eugene's strange obsession. But, over her protests, Eugene gave Robert his own room in the attic. This, according to Eugene, didn't sit well with Robert, who wanted a room with a view. So Robert was soon moved--again, over Anne's objections--to his own bedroom in the house, where he was seated by the window overlooking Duval Street, where he apparently enjoyed scaring children passing by the house.
Meanwhile, Eugene started to lose his mind, increasingly losing his temper and screaming at Anne. He blamed his episodes, of course, on Robert.
When Eugene became ill and it appeared that he would soon die, he moved into Robert's room, where he stayed, Robert by his side, until he died in 1974.
Anne left the house after Eugene's death, leaving Robert in the attic for the new owners to deal with. The owners had a ten-year-old girl, who assumed ownership of Robert. But it wasn't long before she reported that Robert moved around her room and even tried to attack her one night, a story she sticks with to this day. Robert's stay in the house with the new owners was brief.
Here is the clip describing Robert's history:

Today, Robert is housed in the Fort East Martello Museum and Gardens in Key West and has become something of a tourist destination. He even has his own website. Many visitors claim their cameras malfunction around him, and it is advised that they ask Robert politely before taking his picture. He has also allegedly changed expressions, blinked, and moved while visitors were around. The museum workers have become quite accustomed to strange things happening around Robert, as this clip talks about in-depth:

In the end, whether you believe the story or not, it makes for quite a spooky tale. Just Robert's back story with Eugene is creepy enough. It is all a little unsettling, to say the least.
Anyway, sweet dreams...sleep well tonight. Now, on to the tops.
TOP PHOTOS
March 8, 2013
Enjoy jotter's wonderful PictureQuilt™ below. Just click on the picture and it will magically take you to the comment that features that photo. Have fun, Kossacks!