Several days ago, I had the crazy idea to combine two of my favorite foods--Indian and Mexican--into one mouth-watering dish. Actually, I'd gotten the idea a couple of weeks prior, when I was discussing with a friend how good an Indian-Mexican fusion restaurant would be (and, yes, Google tells me that such a restaurant already exists). The idea of putting some curry on an enchilada just wouldn't get out of my head from that point forward. And so, I finally decided to try it in the form of chicken tikka masala enchiladas (which, yes, Google tells me also exist already...I'm not claiming the invention).
Verdict? Fan-freaking-tastic.
The night I first tried it, I posted a picture of it (like the food porn addict I am) in the comments section of a Top Comments diary, and brillig prodded me to turn it into a food diary. So, I did.
But the second time around, I tried something different: a skinny chicken tikka masala recipe I found over at Gina's Skinny Recipes (a wonderful website for those who are watching their weight, by the way--do check it out). After all, chicken tikka masala is one of the worst things you can eat while on a diet, what with its creaminess and high fat content. I was a little skeptical as to whether or not this skinny recipe would be any good, but I was completely blown away. Under half the fat content of traditional chicken tikka masala, and almost just as good. And just perfect for enchiladas. So, please bear in mind that, if it seems strange that I'm adding something (or not adding something) to the curry, it's because I'm not using a traditional recipe. I am not claiming that this is a traditional recipe, and I am not claiming that this is the most wonderful recipe in the world. But trust me when I say that this is almost just as good as the real thing, and it's quite a bit healthier.
That being said, follow me below the...the...well, I guess it kind of looks like an enchilada. Follow me below the enchilada.
But First, A Word From Our Sponsor:
Top Comments recognizes the previous day's Top Mojo and strives to promote each day's outstanding comments through nominations made by Kossacks like you. Please send comments (before 9:30pm ET) by email to topcomments@gmail.com or by our KosMail message board. Just click on the Spinning Top™ to make a submission. Look for the Spinning Top™ to pop up in diaries posts around Daily Kos.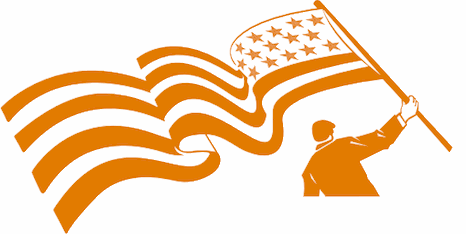 Make sure that you include the direct link to the comment (the URL), which is available by clicking on that comment's date/time. Please let us know your Daily Kos user name if you use email so we can credit you properly. If you send a writeup with the link, we can include that as well. The diarist poster reserves the right to edit all content.
Please come in. You're invited to make yourself at home! Join us beneath the doodle...
Here are the ingredients you'll need: two teaspoons of canola oil, one small onion, one tablespoon of ginger (I used ground ginger), three cloves of minced garlic, one and a half cups of crushed tomatoes, four ounces of fat-free yogurt, half a cup of 1% milk, one tablespoon of cumin, one tablespoon of garam masala, half a tablespoon of chili powder, salt to taste, one boneless, skinless chicken breast, and four corn tortillas. If you don't have garam masala, you can make it yourself like I did: just mix together half a teaspoon of cumin, half a teaspoon of paprika, a fourth a teaspoon of cinammon, a fourth a teaspoon of cayenne pepper, a fourth a teaspoon of crumbled bay leaves, and an eighth a teaspoon of ground cloves. Maybe not exactly the same, but good enough, I promise.
First, cut the chicken breast into bite-sized pieces.
Put the chicken on a pan and bake it until cooked through.
Then, wash the cutting board or get another one and chop the onion. I'm not a huge fan of chunks of onion (in fact, it's out of character for me to use onion at all), so I just used half an onion. Do whatever floats your boat.
Heat the canola oil in a large pan. Cook the onion until golden.
Add the ginger and stir for a few minutes.
Add the garlic and stir for another minute.
Add the cumin, garam masala, chili powder, and salt. Stir for another two minutes.
Stir in the crushed tomatoes, yogurt, and milk.
Simmer until the sauce thickens, or about ten minutes.
When the sauce is done, it's time to build the enchiladas. I get about four enchiladas out of one chicken breast (you could probably get more if you wanted to). Microwave each corn tortilla for about 15 seconds, and then immediately dip it in the sauce (completely covering it) and put it on a large baking sheet. Line some chicken down the middle of each tortilla.
Carefully roll up each totilla. And there are your enchiladas.
Pour some of the sauce over the enchiladas.
Bake the enchiladas at 350 degrees for five to ten minutes.
If you'd like (and I would like, thank you very much), you can pour more of the sauce over the enchiladas when they're done. Cheese would probably also be good, but I'm trying to keep this as low-fat as possible.
Voi la!
I recommend eating the enchiladas with a serving of basmati rice. Then you can mix the rice with the leftover sauce on your plate. Yum! Refried beans (fat-free, of course) are also good.
Buen apetito and acchī bhūkha!

NOTE: Because of last-minute changes in my plans, I will probably not be able to participate in the comments tonight (at least, not until late). Please pardon my absence. And big thanks to Dave in Northridge for formatting the top comments, mojo, and photo quilt. Please tip him generously tonight! :)
TOP PHOTOS
March 14, 2013
Enjoy jotter's wonderful PictureQuilt™ below. Just click on the picture and it will magically take you to the comment that features that photo. Have fun, Kossacks!
| | | | |
| --- | --- | --- | --- |
| | | | |
| | | | |
| | Picture does not conform to approved domain host standards. | | |
| | | | |
| | | | |
| | | | |