Interrogatories
In what ways are you a perfectionist? In what areas are you a purist? Do you say "coke," "pop," or "soda?" Did you inhale? What small act of kindness were you once shown that you will never forget? Have you committed any random acts of kindness lately? If your life were a movie, TV show, or novel, what genre would it fit in best?
The Twitter Emitter
Let's return to traditional marriage in America. I have 5 goats and 9 cows and I wish to buy Jennifer Lawrence.

— Steve Zanti (@spzanti) March 28, 2013
wonkish used to mean people getting into the policy weeds, now it tends to mean "knows how to do a thing in excel, mainly charts"

— Oliver Willis (@owillis) March 28, 2013
GOP is against marriage equality because it will raise the divorce rate... when so many GOPs divorce their wives in order to marry gay.

— Steve Weinstein (@steveweinstein) March 28, 2013
Believe in yourself, unless you're a ghost.

— John DeVore (@JohnDeVore) March 28, 2013
I will never hate anything as much as YouTube commenters hate everything.

— attackerman (@attackerman) March 28, 2013
Raising a child to be a #Mets fan now officially counts as child abuse.

— John Fugelsang (@JohnFugelsang) March 28, 2013
Calling Mr. Rodman. Mr. Rodman. Please meet your BFF in Pyongyang. He seems lost and is very scared.

— josh groban (@joshgroban) March 28, 2013
The worst things in life are free, too.

— Will Ferrell (@Will___Ferrell) March 28, 2013
Kim Jong Un of North Korea is like America's Twitter Troll.With nukes.

— John Fugelsang (@JohnFugelsang) March 28, 2013
So, Nine Inch Nails and the Cure are headlining Lollapalooza. Because it's all about new music, you know?

— Dave (@D_v_E) March 28, 2013
You know your church has hit a new low, when a 'Pope' who cares for the poor is "Groundbreaking!"

— Lipstick Liberal (@LipstickLibShow) March 28, 2013
On This Day
In 1886, Dr. John Pemberton brewed up the first batch of Coca-Cola his Atlanta back yard.
In 1951, Julius and Ethel Rosenberg were convicted of conspiracy to commit espionage for passing nuclear secrets to the Soviet Union.
In 1962, Jack Paar hosted NBC's "Tonight Show" for the final time. Jack who?
In 1971, Army Lt. William L. Calley Jr. was convicted of murdering at least 22 Vietnamese civilians in the My Lai massacre. (He spent three years under house arrest. Tough sentence, huh?)
In 1971, a Los Angeles jury recommended the death penalty for Charles Manson, Leslie Van Houten, Patricia Krenwinkel, and Susan Atkins for the 1969 Tate-La Bianca murders. (The sentences were later commuted when the death penalty, for a brief time, was outlawed.)
In 1992, Democratic presidential candidate Bill Clinton acknowledged that he had experimented with pot while attending Oxford, but claim, "I didn't inhale and I didn't try it again." Uh-huh.
In 1999, the Dow Jones industrial average closed above 10,000 for the first time.
In 2006, Hamas formally took over the Palestinian government.
Born on This Day
1746 – Carlo Buonaparte, father of Napoleon Bonaparte (d. 1785)
1758 - Legrand de Lérant, French painter (d. 1829)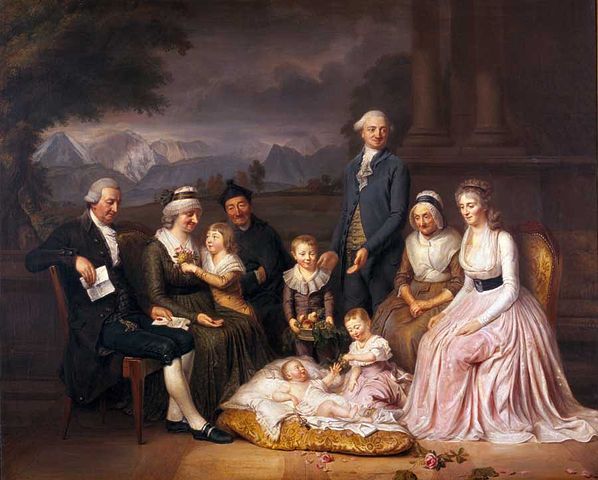 1790 – John Tyler, American politician, 10th President of the United States (d. 1862)
1799 – Edward Smith-Stanley, 14th Earl of Derby, English statesman, Prime Minister of the United Kingdom (d. 1869)
1802 - Johann Moritz (or Juan Mauricio) Rugendas, German painter (d. 1858)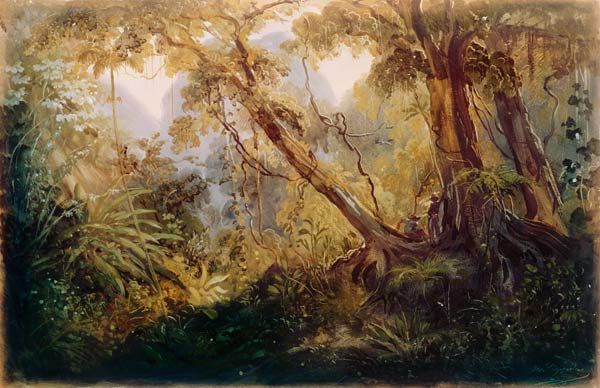 1816 – Tsultrim Gyatso, 10th Dalai Lama (d. 1837)
1818 - Gonsalvo Carelli, Italian painter (d. 1900)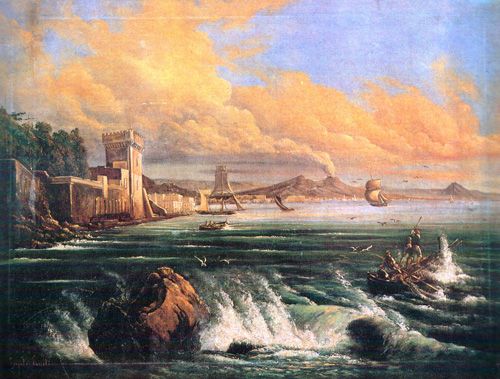 1867 – Cy Young, American baseball player (d. 1955)
1889 – Warner Baxter, American actor (d. 1951)
1895 - Anne Redpath, Scottish painter (d. 1965)
1905 - Edward Burra, English painter (d. 1976)
1908 – Dennis O'Keefe, American actor (d. 1968)
1911 - Brigitte Horney, German actress (d. 1988)
1916 – Eugene McCarthy, American politician (d. 2005)
1917 – Man o' War, American thoroughbred racehorse (d. 1947)
1918 – Pearl Bailey, American actress and singer (d. 1990)
1918 – Sam Walton, American businessman, founded the retailers Walmart and Sam's Club (d. 1992)
1919 – Eileen Heckart, American actress (d. 2001)
1927 – John McLaughlin, American political commentator
1927 – John Robert Vane, English pharmacologist, Nobel laureate (d. 2004)
1937 – Billy Carter, American businessman, brother of Jimmy Carter (d. 1988)
1940 – Ray Davis, American singer and musician (The Parliaments, Parliament, and Funkadelic) (d. 2005)
1943 – Eric Idle, English actor, writer, and composer (Monty Python)
1943 – John Major, British politician, Prime Minister of the United Kingdom
1945 – John "Speedy" Keene, English musician, songwriter, and producer (Thunderclap Newman) (d. 2002)
1947 – Robert Gordon, American musician and actor
1948 – Bud Cort, American actor
1949 – Dave Greenfield, English Keyboardist (The Stranglers)
1954 – Karen Ann Quinlan, American right-to-die cause célèbre (d. 1985)
1955 – Marina Sirtis, English actress
1956 – Patty Donahue, American singer (The Waitresses) (d. 1996)
1957 – Christopher Lambert, French actor
1959 – Perry Farrell, American singer and musician (Jane's Addiction, Porno for Pyros)
1967 – John Popper, American musician and songwriter (Blues Traveler and The John Popper Project)
1968 – Lucy Lawless, New Zealand actress and singer
1971 – Robert Gibbs, American political adviser, 28th White House Press Secretary
Died on This Day
1058 – Pope Stephen IX (b. c. 1020)
1629 – Jacob de Gheyn II, Dutch artist (b. 1565)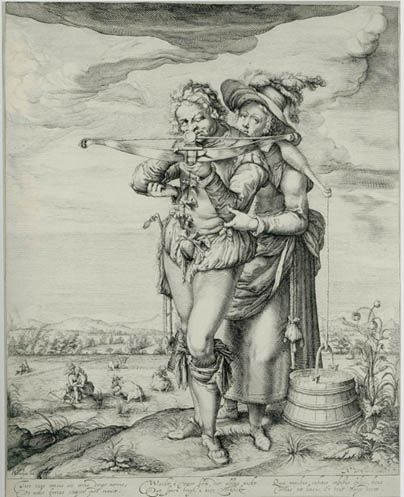 1792 – King Gustav III of Sweden (b. 1746)
1880 - Constantin Hansen, Danish painter (b. 1804)
1891 – Georges Seurat, French painter and draftsman (b. 1859)
1906 – Slava Raškaj, Croatian painter (b. 1878)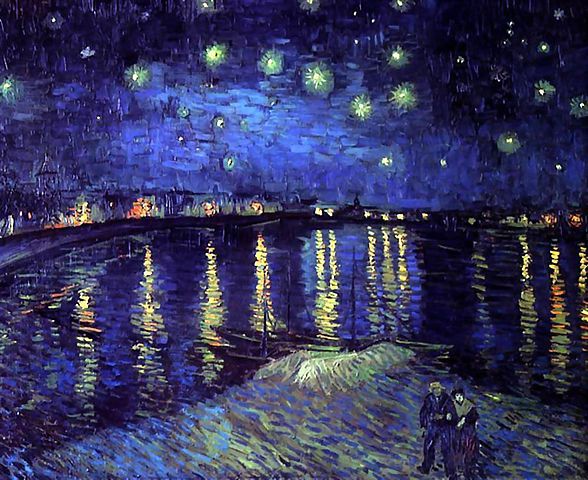 1912 – Henry Robertson Bowers, Scottish Lieutenant, member of the Scott Expedition to the South Pole (b. 1883)
1912 – Sir Robert Falcon Scott, English explorer, member of the Scott Expedition to the South Pole (b. 1868)
1912 – Edward Adrian Wilson, English physician and naturalist, member of the Scott Expedition to the South Pole (b. 1872)
1991 – Lee Atwater, cynical and racist American political consultant (b. 1951)
1992 – Paul Henreid, Austrian actor (b. 1908)
2001 – John Lewis, American jazz pianist (Modern Jazz Quartet) (b. 1920)
2004 – Simone Renant, French actress (b. 1911)
2005 – Johnnie Cochran, American lawyer (b. 1937)
Today is
National Lemon Chiffon Cake Day
Festival of Smoke and Mirrors Day
National Mom and Pop Business Owners Day