Interrogatories
How good is your concentration; can you simply shut out unwanted distractions, or do they drive you to distraction? How susceptible are you to the lure of shiny objects? What kind of shiny objects (it doesn't really have to shine - it could be that new book you got in the mail) is your favorite? What is your favorite holiday and why?
The Twitter Emitter
If Obama is serious about stopping war, he should send Mitch McConnell to North Korea. There's nothing McConnell can't filibuster!

— Top Conservative Cat (@TeaPartyCat) April 1, 2013
Just figured out the problem with having two kids- it's that you have two kids.

— Sam Seder (@SamSeder) April 1, 2013
The part where Ser Loras changes his sigil to a red equal sign was a bit of a surprise. #GoT

— Nathan Wurtzel (@NathanWurtzel) April 1, 2013
Today is that day where anything you read online could be totally made up. Oh, wait, that's every day.

— Nick Bilton (@nickbilton) April 1, 2013
Pause a moment to feel the skepticism you have applied to everything on the Internet today. Consider continuing this after April 1.

— pourmecoffee (@pourmecoffee) April 1, 2013
Good thing that no couple of opposite sexes ever got married for financially expedient reasons or that would totally ruin it for EVERYONE.

— Ana Marie Cox (@anamariecox) April 1, 2013
"What do we want?" "A cure for ADHD!" "When do we want it?" "Squirrel!"

— Will Ferrell (@Will___Ferrell) April 1, 2013
North Koreans wouldn't be worried about our guided-missile destroyer if they all owned shotguns.

— Gen JC Christian (@JC_Christian) April 2, 2013
If mankind has learned one thing from human history, I'd be stunned.

— God (@TheTweetOfGod) April 2, 2013
Happy Belated Easter! I was going to tweet this yesterday, but then it wouldn't have made any sense.

— Stephen Colbert (@StephenAtHome) April 2, 2013
At this point, it is probably considered to be more politically damaging to like Nickelback than to support gay marriage.

— Frank Vdl (@fvdlfvdl) April 2, 2013
Pentagon investigation reveals that DARPA didn't invent the internet: "It appears it was the work of a publicist hired by cute cats."

— Top Conservative Cat (@TeaPartyCat) April 2, 2013
On This Day
In 1900, Congress passed the Foraker Act, which allowed Puerto Rico limited self-rule.
In 1917, President Woodrow Wilson asked Congress to declare war against Germany, saying, "The world must be made safe for democracy."
In 1930, Haile Selassie was proclaimed emperor of Ethiopia following the mysterious death of Empress Zewditu.
In 1973, the legal research service, LexisNexis, was launched.
In 1980, in an effort to boost the economy, President Carter signed the Crude Oil Windfall Profits Tax Act .
In 1982, Argentina seized the Falkland Islands from Britain.
In 2007, the Supreme Court, in a 5-4 ruling, decided that carbon dioxide and other greenhouse gases count as air pollutants under the Clean Air Act.
Born on This Day
742 – Charlemagne, King of the Franks (d. 814)
1618 – Francesco Maria Grimaldi, Italian mathematician and physicist (d. 1663)
1648 - Cornelis Huysmans, Flemish painter (d. 1727)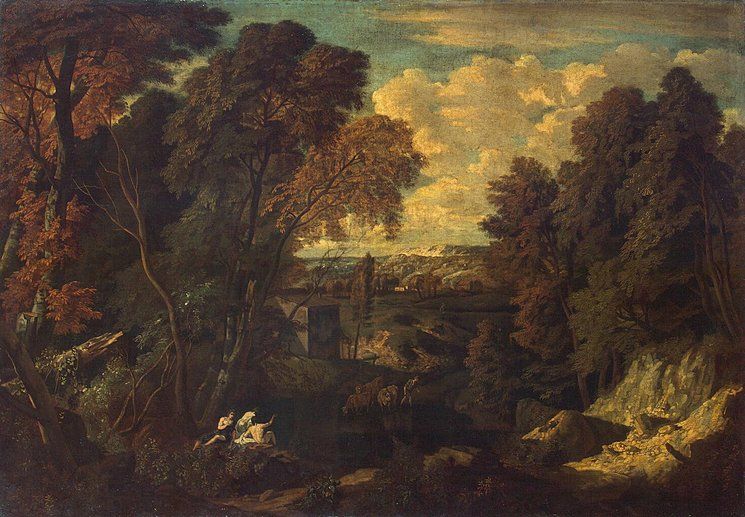 1805 – Hans Christian Andersen, Danish writer (d. 1875)
1810 - Kaspar Karsen, Dutch painter (d. 1896)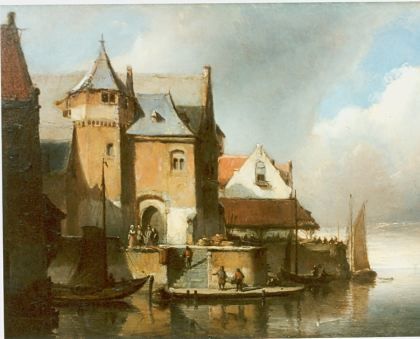 1827 – William Holman Hunt, English painter (d. 1910)
1840 – Émile Zola, French novelist and critic (d. 1902)
1875 – Walter Chrysler, American automobile pioneer (d. 1940)
1891 – Max Ernst, German painter (d. 1976)
1908 – Buddy Ebsen, American actor and dancer (d. 2003)
1914 – Alec Guinness, English actor (d. 2000)
1918 - Charles Wilbert White, African-American painter (d. 1979)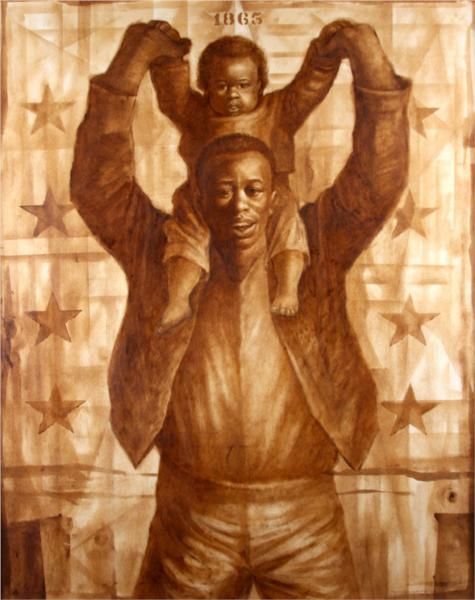 1920 – Jack Webb, American actor, director, and producer (d. 1982)
1928 – Serge Gainsbourg, French singer, songwriter, actor and director (d. 1991)
1939 – Marvin Gaye, American singer (The Moonglows) (d. 1984)
1941 – Dr. Demento, American radio personality
1942 – Leon Russell, American pianist, guitarist and songwriter
1943 – Larry Coryell, American jazz guitarist (The Free Spirits and The Eleventh House)
1946 – Kurt Winter, Canadian guitarist (The Guess Who) (d. 1997)
1947 – Emmylou Harris, American singer
1947 – Camille Paglia, American writer
1949 – David Robinson, American drummer (The Modern Lovers, DMZ, and The Cars)
1952 – Leon Wilkeson, American bass player (Lynyrd Skynyrd) (d. 2001)
1961 – Keren Woodward, English singer (Bananarama)
1965 – Rodney King, American victim of police brutality (d. 2012)
1967 – Greg Camp, American singer, songwriter, and guitarist (Smash Mouth)
1977 – Michael Fassbender, Irish-German actor
1979 – Jesse Carmichael, American musician (Maroon 5)
Died on This Day
1590 - Jacopo Zucchi , Italian painter (b. 1541)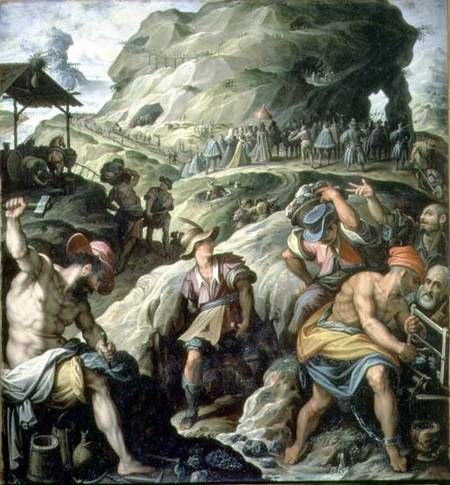 1657 – Ferdinand III, Holy Roman Emperor (b. 1608)
1709 - Giovanni-Battista Gaulli "Il Baciccio", Italian painter (b. 1639)
1742 – James Douglas, Scottish physician and anatomist (b. 1675)
1751 - John Smybert, Scottish-American painter (b. 1688)
1872 – Samuel F. B. Morse, American painter and inventor of the telegraph (b. 1791)
1881 - Johannes Tavenraat, Dutch landscape painter (b. 1809)
1896 - Theodore Robinson, American painter (b. 1852)
1901 - Claude Thomas Stanfield Moore, British painter (b. 1853)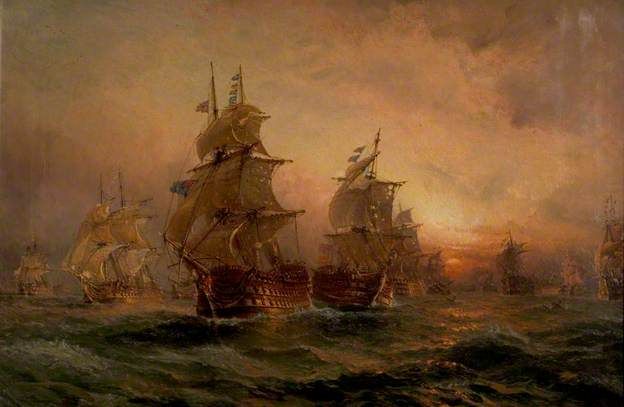 1922 – Hermann Rorschach, Swiss psychologist (b. 1884)
1966 – C. S. Forester, English author (b. 1899)
1972 – Gil Hodges, American baseball player and manager (b. 1924)
1974 – Georges Pompidou, French politician, President of France (b. 1911)
1987 – Buddy Rich, American jazz drummer and bandleader (b. 1917)
1994 – Betty Furness, American actress (b. 1916)
2003 – Edwin Starr, American singer (b. 1942)
2005 – Pope John Paul II (b. 1920)
2006 – Bernard Seigal, American musician, music critic and writer (Beat Farmers) (b. 1957)
Today is
National Peanut Butter and Jelly Day
International Children's Book Day
Reconciliation Day
World Autism Awareness Day
National Love Your Produce Manager Day