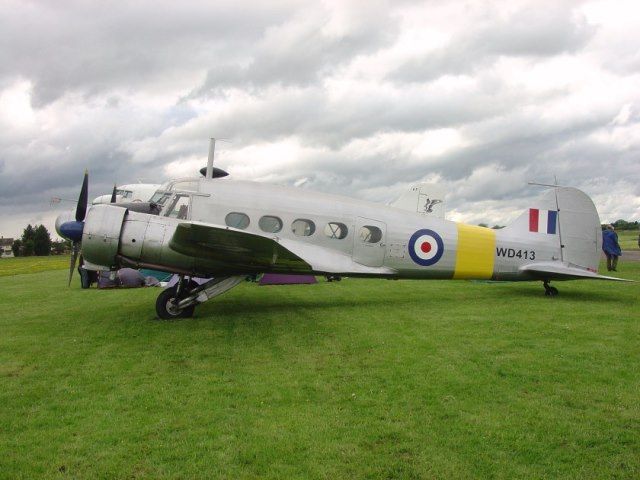 When the Royal Air Force reached the end of World War Two, it was not facing such an uncertain future as it did in November, 1918. Then, the eight month old Service had to fight to avoid either disbandment or have its two former halves – the Royal Flying Corps and the Royal Naval Air Service – handed back to the Army and Royal Navy, respectively. As it was, there was a massive draw-down of manpower and units, until just ONE squadron of Sopwith Snipes formed the sole fighter defence of the United Kingdom for several years! After the Second World War, things were not as bad, but in a ruined economy with bombed cities and rationing still in force (and actually worse in some respects than during hostilities), it seemed that Britain had lost its way, its Empire and its role in the world.
Once again, the RAF suffered a swift reduction in manpower and forces, but growing world tensions meant that, as the Cold War began, the country had to fulfil its new obligations to the emerging North Atlantic Treaty Organisation (NATO). There were not enough Avro Lincoln bombers in RAF Bomber Command, which was waiting for its new jet bombers and this left an 'equipment gap'. This was solved by the acquisition of 87 surplus B-29A (and RB-29) aircraft from US stocks (known as Washington B.Mk 1 in RAF service). Since the vast majority of bomber crew had left the RAF, there was an urgent need for more navigators, radio operators, etc. Once more, the Avro Anson answered the call, this time in the shape of new communications (the C.19) and navigation trainer variants (the T.21 and T.22). Admittedly, a few of these were re-built from earlier Mk. XII aircraft, but others rolled off the production line as new-build machines. These post-war Ansons were very different from the original Mk. 1 (as preserved at IWM, Duxford). They had more headroom, smooth engine cowlings, and were powered by Cheetah XVII engines of 385 hp, metal tail and wings (as opposed to fabric-covered units) and, wonder of wonders, an electrically operated undercarriage. No more tedious turning of a wheel in the cockpit to raise the main undercarriage after takeoff – no less than 172 times. It was so irksome that some pilots flew with the undercarriage down!
Here you can see Air Atlantique's Vintage Flight Anson T. Mk 21, WD413, (G-VROE) in typical RAF colour scheme for 'second-line' aircraft (training and communications types) of all-over silver with yellow bands, parked at the Great Vintage Flying Weekend at Hullavington, Wiltshire. The Anson T.21, designed as a navigation trainer to Specification T.25/46, first flew in prototype form in May 1948. WD413 was ordered from Avro as part of a small batch (WD402 - WD418) making up a total of 252 of this sub-type which were all taken on charge by RAF Flying Training Command, although some ended their days in Communications Squadrons. The very last Ansons were withdrawn from RAF service at RAF Bovingdon on July 1968, following a formation flypast by five C.19 and one T.21 aircraft. Oh, to hear 12 Armstrong-Siddeley Cheetah engines trundling by!
Details on all the Air Atlantique aircraft can be obtained at http://www.classicflight.com/