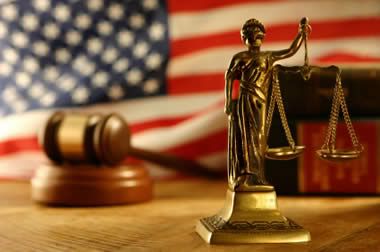 California legislators are considering a couple of bills to make life better for transgender people.
California Assemblyman Tom Ammiano published an op ed is the San Francisco Examiner last Tuesday that I feel an obligation to share, since it is in support of a cause that is dear to my heart.
Also Assembly Bill 1121 (Gender Identity: Name Changes and Birth/Death Certificates), authored by San Diego Democratic Assemblymember Toni Atkins, has passed the Assembly Judiciary Committee.
Mr. Ammiano has introduced Assembly Bill 1266, the School Success and Opportunity Act, "to ensure that transgender students are not made to feel like outsiders in California's public schools."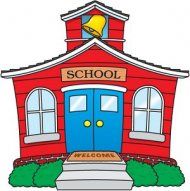 Ammiano begins by recounting his own experiences as being an outsider as a child. He was skinny, smart, wore an eye patch, and also seem to be giving a performance. Other kids called him "Petunia."

It doesn't take much to make a child feel like an outsider. Most of us have felt that way at one time or another. What can be hard is helping children feel like they belong — like they are part of something bigger than themselves.

That's what I always worked for as a teacher.
Ammiano became a trustee for the San Francisco Unified School District, which is "a model in allowing transgender students to be themselves."
But Ammiano realizes that is not the universal situation among California's schools.

Unfortunately, in too many districts across the state, transgender students don't get that chance to succeed because they aren't allowed to be themselves in physical education classes, team sports and other important school activities.

Part of success is involving all students in the school activities they enjoy and want to pursue. We know girls who play sports develop leadership skills and have fewer self-destructive behaviors. We know boys can learn cooperation and gain self-esteem from their extracurricular groups.
When students are excluded from participation, it can result in credits missed, stigma, harassment, bullying, and dropping out of school. It is not a recipe for success.
Ammiano acknowledges that other students…but more often their parents…will be hesitant to accept transgender students. But opportunity for all should outweigh the discomfort of a few.

Will transgender students make some other children uncomfortable? Perhaps. I don't want to minimize that, but new experiences are often uncomfortable. That can't be an excuse for prejudice. I was a gay teacher at a time when that made some parents uncomfortable. They tried to ban people like me from the classroom.

Let me tell you, there's a big difference between being uncomfortable and being told you don't belong. My eye patch was physically uncomfortable, but that didn't mean I shouldn't have worn it for the sake of my vision. On the other hand, being told I didn't belong in a classroom struck deep inside me. It taught me to fight for others who are told they don't belong. Today, that's transgender youth. Instead of making those kids feel like outcasts, we should ensure they have all the same opportunities and experiences as other children.

When they succeed, we all succeed.
The bill passed the Assembly Education Committee by a vote of 5-2 on Wednesday. Generating absolutely no surprise, it is being referred to as a
bathroom bill
by our opponents.
Forcing boys and girls to share bathrooms, locker rooms and sleeping arrangements is not equality; it is insanity.

--Brad Dacus, Pacific Justice Institute
The PJI has constructed a website…genderinsanity.com.
The intent of this bill is not to help our children get a better education -- it is to integrate and encourage alternative sexual lifestyles by utilizing the school system. There is no protection for students that object to sharing bathrooms, showers, and locker rooms with students of the opposite sex. Such students could be subject to discrimination claims and punishment under anti-bullying laws. Male and female students should be able to get an education and develop healthy heterosexual relationships in a stable environment. The state should not allow mixed sexes into locker rooms and bathrooms based on a few students that claim to be a different gender than their gender at birth.

--Capital Resource Institute
The Capital Resource Institute does an excellent job of showing exactly why the bill is needed.
In the other story from California, Atkins' bill allows individuals to bypass the court system and apply directly to the Office of Vital Records to amend a birth certificate.

Having identity documents that accurately reflect who you are is vital in so many areas of every day life – from applying for a job to exercising our rights at the ballot box. Many of us wouldn't think twice when asked to show our ID, but this is a very serious issue for transgender people.

--Masen Davis, executive director of Transgender Law Center
The bill also makes it easier, more private and more affordable for Californian transpeople to change their names. Currently a person would have to publish a notice of name change in a local newspaper for four weeks.
I'm really uncomfortable about the way that the newspaper notice is so public, basically announcing to everyone in the world that I'm trans. Whenever I'm outed as trans it's humiliating, and could actually put me in danger.

--Saijan Bernard, Sacramento