That is the question racking uber-investors this week -- often investors with more money than sense. Often investors who've listened to one too many Glenn Beck or Rush commercials:

Be ready for the collapse. BUY GOLD NOW!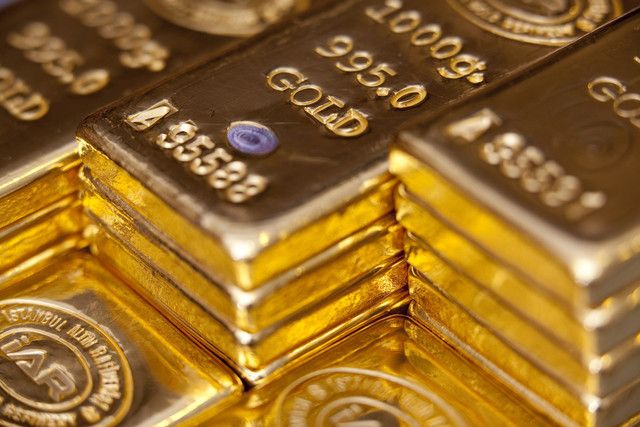 12 (Misguided) Commandments of Gold Bugs
:
Barry Ritholtz
by Stacy Curtin, Daily Ticker -- Apr 19, 2013
[...]

Here are his twelve (misguided) gold bug commandments in his own words:

1. Gold is a Currency: This is rule number 1. It is not a decorative or industrial metal, it is a permanent store of value, as dictated by Greeks in Lydia around 700 B.C. And, it shall be ever thus.

2. The price of gold cannot fall, it can only be manipulated lower: When gold's price falls, it is an unnatural act. It can only occur as the result of an international cabal of Central Bankers and politicians. Its a conspiracy, and we know who the guilty parties are.

3. If the price of gold is rising, it is doing so despite enormous and desperate efforts by manipulators to prevent the rise: This is the corollary to the prior Rule of Gold manipulation. Gold runs up despite the overwhelming opposition to it.

4. The world MUST return to the Gold Standard one day: It is inevitable that we will return to a Gold Standard. We all know this to be true. When we compare the size of the money supply to past amounts when there was a Gold Standard, we can derive prices of Gold in the $7,000, $10,000 even $15,000. Hence, we know its cheap even at $2,000.

[... and so on and so on ...]
Get that?
Gold is Dirt Cheap at $2000 per oz.
-- Funny why then, did its Price plummet from north of $1900
to south of $1400
-- all in the span of two days, just last week?
Maybe Beck sold off all his holdings? Or maybe it was Cypress Banks, hinting they would finally make good on their Debts, by selling off a fraction their Bullion stockpiles?
Uh Oh! That spells trouble in Banker Paradise -- What if they are ALL compelled to make good on their bets, that way!?
Gold is special -- you can't make them sell it, just to stop Austerity measures -- can you?
Of course, that's why Wall Street created Hedge Funds, to shield them from such slow and methodical equalizing measures ...
by Anthony Fensom, thediplomat.com/pacific-money -- April 20, 2013
[...]
Gold's sudden sell-off last Friday and Monday this week was blamed on "speculative investors" acting on a number of factors, including concern over an end to U.S. quantitative easing, reports of Cyprus and potentially other European nations shedding gold reserves, and hedge fund selling triggered by the breaching of "technical support levels".

"The gold price will face headwinds as long as U.S. interest rate expectations continue to rise and the U.S. dollar continues to strengthen," Laidler said.
Uh oh! Better buy T-Bills now Hedgies -- Gold is for, you know, those Beck-end-of-the-worlders.

The Great Gold Divide: Which Side Are You On?
by Brett Arends, online.wsj.com --April 19, 2013


[...]
Investors try to buy assets when they are cheap in relation to their intrinsic value. The trouble with gold is that no one can agree on what that value should be.

Gold can't be measured in the same way as other financial assets, analysts point out. Unlike stocks and bonds, gold generates no income.

Many analysts have attempted to value gold in other ways, such as by assuming a constant ratio between the gold price and consumer prices, personal incomes, the amount of U.S. dollars in circulation or the value of the world's financial assets. A recent study by Campbell Harvey, a finance professor at Duke University's Fuqua School of Business, and Claude Erb, a former investment manager, found these led to an array of values.

Valuations based on price and income suggested the value could be as low as about $800 an ounce. Some estimates based on the money supply, by contrast, approached $8,000 to $10,000. Charles de Vaulx, chief investment officer at International Value Advisers, an investment firm in New York with $17 billion under management, says that there is no way to value gold precisely.
[...]
Hmmm, that's quite a Price Range
from $800 to $8000
an ounce of Gold.
What is a Govt-phobe, wealth hoarder to do?
Maybe just flip a coin? And maybe go all in? Maybe head for the bunkers?

Or maybe stop listening to the Rightwing Fearmongers, and pick up a rake or broom, and lend a hand. Society is not going anywhere, anytime soon ... as much as they'd like it to end up with, them as King Midas in their downsizing-govt dreams.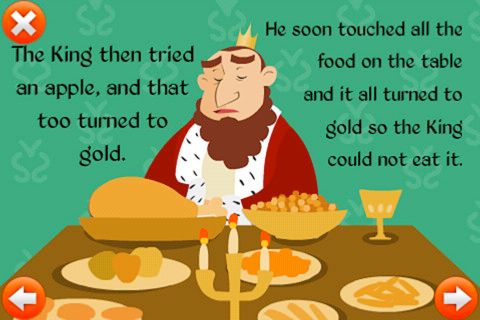 (Of course that hasn't slowed Rush much has it -- with his reverse-Midas Touch, lol?)