Tonight, we remember a 20 year old soldier from South Carolina, who was looking forward to coming home and being with his wife and souping up his "Tiburon" and racing it. He posted frequently on Facebook photos and posts of parts he ordered for his racing car. He also requested thoughts and prayers for his safety because the area he was in saw an increase in danger. The title of this IGTNT tribute came from a facebook post: "I really love and miss my family." On April 21st, the young soldier died in a hospital in Germany from injuries sustained when the vehicle he was riding in hit an IED just days earlier.
Since 2001, there have been 2197 American troops killed in Operation Enduring Freedom. Since 2010, there have been 66 casualties in Operation New Dawn.
Please bear in mind that these diaries are read by friends and family of the service members chronicled here. May all of our remembrances be full of compassion rather than politics.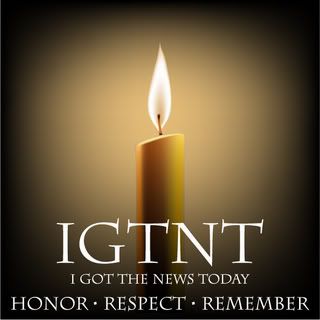 DoD Announces Army Casualty
Pfc. Barrett L. Austin, 20, of Easley, S.C., died April 21 in Landstuhl, Germany, of injuries sustained when his vehicle was attacked by an enemy improvised explosive device in Wardak Province, Afghanistan, April 17. He was assigned to the 4th Brigade Special Troops Battalion, 4th Infantry Brigade Combat Team, 3rd Infantry Division, Fort Stewart, Ga.
Pfc. Barrett L. Austin
Over the last week, the upstate South Carolina community has held prayer vigils, gatherings and community parades to honor and pray for Pfc. Barrett Austin. One gathering in Easley, South Carolina anticipated over 700 people to show up to honor and remember Pfc. Barrett Austin on Monday night.
At that same time, in Germany, his wife, Heather, and his parents were at his bedside when he passed on Sunday April 21st. The family brought his remains back to South Carolina, where, yellow ribbons and American flags lined the streets in Pickens County. The comfort and loss in this small city in the upstate is profound.
Nick McClellan of the Brushy Creek Baptist Church organized a prayer vigil on April 18th. He told the Greenville Online:

At the prayer vigil, it was obvious that the community came together," he said.

"No matter whether you know him or not, you're connected to him, not only him just being from our county but the fact that every American soldier has us in mind the day they enlist," McClellan said. "They know what they're fighting for."
A neighbor of the Austin family, Candace Lanier, told the Greenville Online:
"We've (subdivision) kind of decorated the whole entrance from the entrance all the way to the Austin's house with American flags and the ribbons, the yellow ribbons all the way down," Lanier said.

She said Austin, who went to Pickens High School, had "a very outgoing personality" and had "never met a stranger." He loved working on his car, Lanier said.

"He was just a super, super kid," she said.

The Assistant Principal of Pickens High School, Max Monroe, described him as a caring individual and remembered Austin :
"He was just a good regular high school kid," Monroe said. "He had a very nice smile. He was a kid who was very pleasant, and when you talked to him he was polite and the kind of kid, his would light up the room."
Austin shared on his
Facebook page
, his excitement at getting back home and fixing up cars and hitting the drag strips. He missed his wife and family and was anxious to see them.
His last post on April 16th, he shared:
just bought my new body kit for the tiburon. also got my neons. cant wait till they get put on. car is gonna be all black. green neons. next will be my carbon fiber seibon hood. then ill be ready to throw my NGM sniper stage 3 supercharger on. ride is gonna be sick. im gonna throw an import/muscle meet and tailgate when i get back in pickens SC. bring out your rides and get some food. Bass/burnout/exhuast competition.
He also shared his concerns about his work becoming more dangerous or "serious" as he put it.
On April 4th, he wrote:
Things are getting very serious here as far as my job goes. Pray for us
Pfc. Barrett Austin is survived by his wife, Heather, parents and two sisters.
Rest in Peace, Pfc. Barrett Austin. Thank you for your service to our nation.

Pfc. Barrett Austin- facebook photo
In Flanders Fields
by Lt. Col. John McRae, MD, (1872-1918)

In Flanders Fields the poppies blow
Between the crosses row on row
That mark our place, and in the sky
The larks, still bravely singing, fly
Scarce heard amid the guns below.

We are the Dead. Short days ago,
We lived, felt dawn, saw sunset glow,
Loved and were loved,
and now we lie
In Flanders fields.

Take up our quarrel with the foe:
To you from failing hands we throw
The torch; be yours to hold it high.
If ye break faith with us who die
We shall not sleep, though poppies grow
In Flanders fields.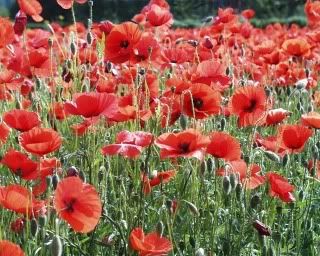 I Got the News Today is a diary series intended to honor, respect and remind. Its title is a reminder that almost every day a military family gets the terrible news about a loved one. Diaries about the fallen usually appear two days after their names are officially released, which allows time for the IGTNT team to find and tell their stories.

All of the U.S. fatalities can be seen here and here. They all had loved ones, families and friends. The DoD news releases are here. I Got the News Today is intended to honor, respect and remind. Click the IGTNT tags below for previous diaries.

Click the IGTNT tags to see the series, which was begun by i dunno, and which is maintained by Monkeybiz, Noweasels, Blue Jersey Mom, Chacounne, twilight falling, SisTwo, Spam Nunn, True Blue Majority, CalNM, Wide Awake in Kentucky, Maggie Jean, Jax Dem, Ekaterina, and me, Sandy on Signal.

Please bear in mind that these diaries are read by friends and family of the service members chronicled here. May all of our remembrances be full of compassion rather than politics.