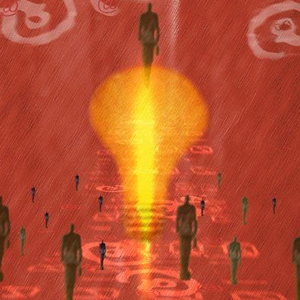 Commentary: African American Scientists and Inventors
by Black Kos Editor, Sephius1


Chemist Dennis W. Weatherby will forever be associated with one of the United States' most well known household cleaning products, the automatic dishwasher detergent known as Cascade.
Born in Brighton, Alabama in 1960, Weatherby attended Central State University in Wilberforce, Ohio, where he graduated with a bachelor's degree in chemistry in 1982. From there he moved on to the University of Dayton where he completed a master's degree in chemical engineering in 1984.
(con't.)
Soon after finishing his studies, Weatherby began working for the Procter & Gamble Company in Cincinnati, Ohio, as a process engineer. Almost immediately he had a major breakthrough at the company: At the age of just 27 he was given a chance to lead a team to create a new consumer product, and the result of that effort was a lemon-scented, liquid dishwashing detergent that would become an instant and long-term success.
With his team, Weatherby developed a solution that employed a category of dyes that could be used in products containing bleach and, at the same time, would give the soap a lemon-yellow color that would not stain dishes. Before his invention, pigments were used in such solutions that often stained dishes and dishwasher interiors. With fellow inventor Brian J. Roselle, he received U.S. patent No. 4,714,562, issued on Dec. 22, 1987, for his breakthrough "Automatic dishwasher detergent composition." The solution serves as the basic formula behind all of today's "lemon-scented" cleaning products containing bleach.
Following his stint with P&G, Weatherby briefly worked for the Whittaker Corporation, a division of Morton International.....Read More
~~~~~~~~~~~~~~~~~~~~~~~~~~~~~~~~~~~~~~~~~~~~~~~~~~~
News by dopper0189, Black Kos Managing Editor
~~~~~~~~~~~~~~~~~~~~~~~~~~~~~~~~~~~~~~~~~~~~~~~~~~~


~~~~~~~~~~~~~~~~~~~~~~~~~~~~~~~~~~~~~~~~~~~~~~~~~~~
Co-valedictorians and hair-care scions Kristie and Kirstie told us what propelled them to the top. The Root: The Bronners: Twin Success at Spelman.
~~~~~~~~~~~~~~~~~~~~~~~~~~~~~~~~~~~~~~~~~~~~~~~~~~~
Spelman College's 2013 co-valedictorians, Kirstie and Kristie Bronner, come from a long line of success as part of America's prominent family of hair-care entrepreneurs. Their father, Bishop Dale Bronner, is the pastor at one of the largest churches in Atlanta, and both their mother and grandmother preceded them as graduates of the prestigious college for women.
But for the identical twins with an identical grade point average of 4.0, it has been the prayers and not the pressure of family that has propelled them through four years of success.
"Our parents helped build the foundation. We never felt pressure because of the family name," said Kristie. "We just have this intrinsic motivation to please God. We want to represent God in the best way we can."
Kirstie recalls her mother's words as she drove them to elementary school.
"My mother used to tell us, 'You are the head and not the tail.' And she would say, 'You are first and not last.' She would always tell us, 'Do your best and trust God to do the rest,' " Kirstie said.


Kristie and Kirstie Bronner (photo provided by Spelman College Office of Communications)
~~~~~~~~~~~~~~~~~~~~~~~~~~~~~~~~~~~~~~~~~~~~~~~~~~~

~~~~~~~~~~~~~~~~~~~~~~~~~~~~~~~~~~~~~~~~~~~~~~~~~~~
Soledad O'Brien addressed criticism from "white people" about her documentaries about race in America in a new video. Huffington Post: Soledad O'Brien Calls Out 'White People' Over 'Black In America' Series.
~~~~~~~~~~~~~~~~~~~~~~~~~~~~~~~~~~~~~~~~~~~~~~~~~~~
O'Brien has hosted five documentaries in CNN's "Black In America" series. In a talk at Harvard's Kennedy School of Government, she said that some people have told her that the documentaries are "divisive," and that they think black Americans should stop differentiating themselves from white Americans.
"First of all, it's only white people who ever said that -- 'if we could just see beyond race. If only people didn't see race, it would be such a better place, and you are responsible for bringing up these icky race issues, Soledad, you should just let sleeping dogs lie,'" O'Brien said.
She continued, "I was like, again, 'OK, white person, this is a conversation you clearly are uncomfortable with, and I have no problem seeing race, and I think we should talk about race."
O'Brien signed off CNN as a regular host in March, after the network announced that a new morning show would replace "Starting Point." She is still working with CNN as a roving documentary reporter, and was also recently named a distinguished visiting fellow at Harvard, her alma mater.
Her most recent installment of "Black in America" came out in December. In an interview with Professor Yaba Blay, O'Brien spoke about people questioning her racial identity because of her role hosting the documentary.




~~~~~~~~~~~~~~~~~~~~~~~~~~~~~~~~~~~~~~~~~~~~~~~~~~~
'In the inner city, all you hear is that baseball is racist,' says player for Serra, which boasts predominantly black roster. The team, headed to playoffs, has unique vibe that may help boost sport. LA Times: Baseball is diamond in the rough to black players at Gardena Serra
~~~~~~~~~~~~~~~~~~~~~~~~~~~~~~~~~~~~~~~~~~~~~~~~~~~
On a sunny Tuesday afternoon on a cluttered street in Gardena, some very big and skilled athletes are hanging out on a concrete basketball court, bouncing around underneath rusted backboards and chain nets, acting out a typical inner-city scene, with one small exception.
They are playing baseball.
"It's Showtime!" shouts Coach Wil Aaron, only this is a very different kind of Showtime.
Aaron is using a tennis racket to whack tennis balls at close range to infielders on his Gardena Serra High baseball team, whose players are leaping and spinning out of stereotypes and perhaps into history. With the beginning of playoffs this week, in a knock-down pitch at popular culture, the second-ranked Cavaliers are attempting to become what is believed to be the first predominantly African American team to win a Southern Section baseball championship.
"Just trying to change the way people think,'' says first baseman-outfielder Dominic Smith with a grin.
This is not only about what people think, but what the baseball world sadly knows. Just as the Jackie Robinson biopic, "42," was being released this spring, so were figures noting that African American players made up only 8.5% of baseball's opening-day rosters, the lowest total since the majors became fully integrated in 1959.
The defending champion San Francisco Giants had no African Americans on their roster. The St. Louis Cardinals, a franchise that once threatened to strike if Robinson was allowed to break the color line for the Brooklyn Dodgers in 1947, also had no African Americans.


Thirteen out of 19 players on the Gardena Serra High School varsity baseball team are African-American. (Luis Sinco / Los Angeles Times / May 14, 2013)
~~~~~~~~~~~~~~~~~~~~~~~~~~~~~~~~~~~~~~~~~~~~~~~~~~~


~~~~~~~~~~~~~~~~~~~~~~~~~~~~~~~~~~~~~~~~~~~~~~~~~~~
The University of Wisconsin-Milwaukee last week released a deeply concerning study about incarceration in the state, mostly driven by the war on drugs. Milwaukee Community Journal: Almost one of every eight black men (of working age) is currently in prison in Wisconsin.
~~~~~~~~~~~~~~~~~~~~~~~~~~~~~~~~~~~~~~~~~~~~~~~~~~~
The University of Wisconsin-Milwaukee last week released a deeply concerning study about incarceration in the state. Among the most jarring of findings was that nearly one of every eight black men of working age is currently in prison in Wisconsin. The state also leads all other states in the number of incarcerated indigenous men at 7.6%, with South Dakota following with 7.3%.
The number of Wisconsinites in prison has nearly tripled since 1990 primarily due to "increased government funding for drug enforcement (rather than treatment) and prison construction, three-strike rules, mandatory minimum sentence laws, truth-in-sentencing replacing judicial discretion in setting punishments, concentrated policing in minority communities, and state incarceration for minor probation and supervision violations," according to the study. The demographic most significantly affected by these changes is African-American men, whose incarceration rates have skyrocketed to nearly twice the national average. Conversely, the national average for incarcerated white men is nearly identical to the state average in Wisconsin. Indeed, according to the study, in Milwaukee County alone, over half of black men in their 30s have spent some time in prison.
Wisconsin holds a steady lead in the percentage of incarcerated black men in the state, beating Oklahoma, the next state, by approximately three percentage points.This gap, NPR notes, is "bigger than the total distance between the second- and 10th-place states."
The study notes that there is no "quick fix" to solving this alarming trend, but there are several things that can be done to help recently released inmates assimilate to life outside of prison and help gain employment, such as expanded workplace training and reintroduction programs.


~~~~~~~~~~~~~~~~~~~~~~~~~~~~~~~~~~~~~~~~~~~~~~~~~~~


~~~~~~~~~~~~~~~~~~~~~~~~~~~~~~~~~~~~~~~~~~~~~~~~~~~
As immigrant enclaves in the Parisian suburbs struggle with 30 percent youth unemployment, some entrepreneurs are trying to build businesses that will create jobs for their communities. New York Times: In Poor Margins of Paris, New Recipe for Success Is Local.
~~~~~~~~~~~~~~~~~~~~~~~~~~~~~~~~~~~~~~~~~~~~~~~~~~~~
Mourad Benamer remembers the day his parents first visited the sleek new sushi restaurant he had just opened near the Champs-Élysées. Against all odds, Mr. Benamer had broken out of the rough suburb, or banlieue, where he grew up in a family of poor Moroccan immigrants just northeast of Paris, and hit on a formula that would soon turn into a business success beyond his dreams.
Enlarge This Image
Agnes Dherbeys for The International Herald Tribune
La Courneuve, north of Paris. The jobless rate in the suburbs is twice the national rate.
"We came from a place where there was injustice and a lack of opportunity," Mr. Benamer, 36, recalled of his banlieue, Bondy. But there he was in the heart of tourist Paris, on a winter afternoon in 2007, with his mother pointing incredulously to truffle-and-foie-gras maki being rolled out to patrons at Eat Sushi, which since then has expanded into a chain of 38 restaurants across France.
"How did you manage to do all this?" she asked.
His answer was simple: he did it on his own.
"I was not going to let this feeling that we have no chance keep me closed inside the banlieue," Mr. Benamer recalled recently.
For decades, the disadvantaged suburbs that ring Paris and other large French cities have been places of privation, plagued by discrimination and poverty. France has long vowed to improve the plight of the banlieue populations, often Muslim and primarily people with Arab or sub-Saharan African family roots in the French colonial past. Despite pledges by Nicolas Sarkozy when he was president to address economic and social inequality after a series of violent riots in 2005 and 2007, though, critics say little has changed.


A "banlieue", a poor suburb that rings Frances larges city, and a populated primarily by people of color.
~~~~~~~~~~~~~~~~~~~~~~~~~~~~~~~~~~~~~~~~~~~~~~~~~
~~~~~~~~~~~~~~~~~~~~~~~~~~~~~~~~~~~~~~~~~~~~~~~~~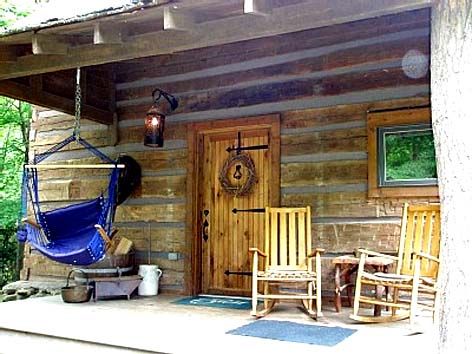 Welcome to the porch, where the spring air is blowing, and the conversations are just fine