Welcome to Sunday All Day Brunch. This is an open topic thread so help yourself to the goodies and sit a spell and let us know what is new in your life. I read an article in National Geographic the other evening on space travel. Let us assume that they figure out how to make space travel so that you can easily go places in what would be normal time for you. Where would you like to go?

In our solar system I think the first place would have to be Mars. Obviously until we could build up an atmosphere people would have to live under a dome to start with.
Staying in our solar system I would say Jupiter's moon Europa has to be on our list. Scientists think it could harbor primitive life.
Saturn's moons Titan and Enceladus would be on my list. Titan has a thick atmosphere.
Saturn's moon Enceladus has geysers and with that warmth could also harbor primitive life.
What about other worlds though? Do you want to visit ones with lots of water? Lots of landmasses? With or without intelligent Lifeforms?
I have a tendency to put gas planets in my pictures because they are so beautiful. I also like to put in large cats since I love cats of all sizes.
I also like nebulas and lots of water.
It is now your turn. Where would you like to take Starship Wonder and explore?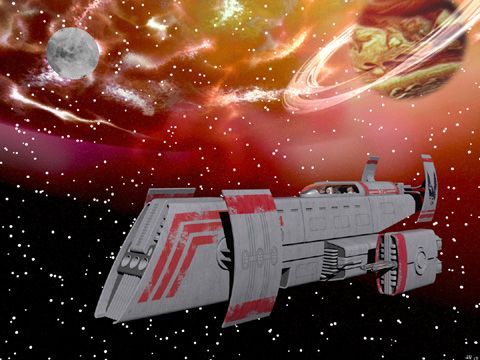 You can find merchandise with my artwork on my Zazzle account: http://www.zazzle.com/...
You can find prints of my artwork on my Fine Arts America account: http://fineartamerica.com/...