Regardless of your feelings about the recent "compromise" policy on gay Scouts passed by the Boy Scouts of America, I think we can all agree that it has been a historic week. Even this half-loaf did not seem possible just a few years ago. It is clearly a sign of how far broader society has come on this issue, and the BSA is being dragged, kicking and screaming, into the twenty-first century--or, considering the limited scope of the new policy, you could argue the twentieth century.
It has been a kind of emotional week for me. As somebody who has participated in the BSA both as a youth and as an adult, and as somebody who is also gay, I feel a special connection to the decision made this week. And, truth be told, it has been very, very difficult sorting out my feelings on the new policy. On the one hand, I'm happy that gay Scouts will no longer have to closet themselves, like I did, in order to participate in their troops and achieve the rank of Eagle Scout. On the other hand, I also have to agree with Michelangelo Signorile when he writes this for the Huffington Post:

Less than a week ago, we were stunned by the brutal killing of 32-year-old Mark Carson, a gay man shot dead in New York City on the street in an alleged hate crime by a man who hurled anti-gay slurs. Carson appeared to be killed simply because of the gunman's twisted beliefs about gay men. The killing followed a wave of similar attacks (and was followed by still others) that showed a rise in violence by individuals who think gay adults are dangerous, deviant and disgusting. To then have the Boy Scouts of America establish a new policy by the end of the same week which further validated the beliefs of these attackers is exceeding cruel. And it's far from any kind of progress.

The ugliest lie about gay men is that we are likely to be predators and pedophiles, preying upon children. This twisted belief, backed by no facts but exploiting deep-seated myths and powerful fears about homosexuality, is still firmly embedded in our culture, as are lies about blacks, Jews and other groups demonized within our culture. It's the lie that has kept many gay men from even interacting with teens and young children, fearful of being in the position of being wrongly accused of making sexual advances. It's a lie that often inhibits organizing, depriving us of the intergenerational mentoring and self-esteem-building that is so important for any minority group that is discriminated against.

And it's a lie that empowers bashers and draws blood on our streets.
Follow me below the fold for more thoughts.
But First, A Word From Our Sponsor:
Top Comments recognizes the previous day's Top Mojo and strives to promote each day's outstanding comments through nominations made by Kossacks like you. Please send comments (before 9:30pm ET) by email to topcomments@gmail.com or by our KosMail message board. Just click on the Spinning Top™ to make a submission. Look for the Spinning Top™ to pop up in diaries posts around Daily Kos.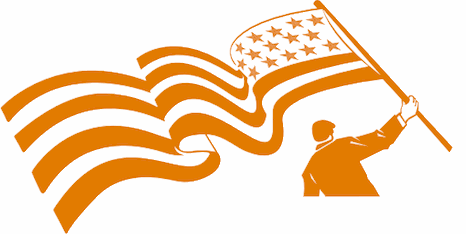 Make sure that you include the direct link to the comment (the URL), which is available by clicking on that comment's date/time. Please let us know your Daily Kos user name if you use email so we can credit you properly. If you send a writeup with the link, we can include that as well. The diarist poster reserves the right to edit all content.
Please come in. You're invited to make yourself at home! Join us beneath the doodle...
My own Scouting story starts when I was in the eighth grade. My brother had been involved in the program for a short time when he was younger, and we happened to see his former Scoutmaster (who was still a Scoutmaster) at the county fair that year. He invited me to go on a camping trip with the troop and decide for myself whether or not I wanted to join.
I was skeptical, because I had never been into the outdoors. But I gave it a try. And I had so much fun with the Scouts. I decided to sign up.
As time went on, I became more and more involved. I quickly flew through the ranks--Tenderfoot, Second Class, First Class, Star, Life. I took on new leadership positions within the troop. Eventually, I was inducted into the local lodge of the Order of the Arrow, Scouting's national honor society. I had a blast at every summer camp and even went to the 2005 National Scout Jamboree. I became Assistant Senior Patrol Leader of the troop, and then Senior Patrol Leader. Within the Order of the Arrow, I ran for and was elected to the position of Lodge Chief. So when I say I participated in Scouting, that might be a bit of an understatement.
And then my dad died. It was completely unexpected, and I was devastated. I poured my heart and soul into Scouting more than ever before. It was my way of staying sane and not breaking down. I went on to earn the rank of Eagle Scout. I also went on to be awarded the Vigil Honor, the highest honor that can be bestowed in the Order of the Arrow. I lived and breathed Scouting. In the process of all of this, I made countless friendships--some of the best friendships I've ever had.
But I also carried around a secret. By the time I was in my late teens, I had accepted that I was gay and that I wasn't going to change. So I was faced with a decision: Be honest about who I was and lose the most important thing in my life at that point, or stay in the closet. I stayed in the closet. I knew it couldn't last forever, but I was at a loss as to what to do. I didn't want to lie about who I was, but I also couldn't imagine giving up Scouting and everything that went with the program.
After I reached adulthood, I stayed in my troop as Assistant Scoutmaster. But, by my second year of college, I was sick of the closet, and I decided I had to do something about it. When I came out, I knew my Scouting career was over. Rather than wait for somebody in the organization to find out I was gay and kick me out, I decided to take an ax to my Scouting career myself. I abruptly resigned. I cut off all communication with my former troop. It killed me, but I knew it had to be done. I effectively cut out a huge part of my life and lost many friends because of a stupid policy aimed at my love life.
The whole situation is as sad as it is infuriating. I still harbor a great deal of anger about it. Almost seven years of devoted service to the organization, and because women don't do it for me, it all went down the toilet.
Especially after thinking about my own experience in Scouting, I really do think the new policy that includes gay Scouts and excludes gay Scouters is a pile of shit. All it would have done for me is allow me to participate and earn my Eagle Scout rank. After which I would be right where I am today. No connection to the program, lost friendships, ostracism. I couldn't imagine being an openly gay Scout and knowing that, as soon as I turn that magical age of 18, I have to leave everything behind. It's a cruel, miserable policy.
Not only that, but as Michelangelo Signorile notes in his Huffington Post piece, the message it sends is downright evil. It essentially classifies gay men as potential predators, playing to the worst, most insidious stereotypes that have survived the test of time. It also still sends a message to Scouts, gay and straight alike, that being gay is wrong and that gay men are not suitable for leadership positions in the organization. I hate the new policy as much as I hated the old one.
Nevertheless, I have to agree with jpmassar when he predicts that the new policy won't last and that the ban on gay Scouters will soon fall because of the "compromise" passed this week. The new policy just isn't feasible. It's even more ridiculous and impractical than the old policy. How much sense does it make to allow a Scout to be openly gay until the age of 18, at which point they are forced to leave? This is a policy that cannot and, I believe, will not stand.
So, when it's all said and done, I do think we'll be able to look back at this week and call it progress. But Scouting has a long way to go. Even after the ban on gay leaders falls, I still wouldn't be able to participate again because of the ban on agnostics/atheists. And that's a ban that I don't see going anywhere soon.
I'm confident that my time in Scouting is over. That chapter of my life is closed, and only memories remain. I've accepted that. But I wish for nothing more than for everybody, regardless of sexual orientation, religion, or non-religion, to be able to have the awesome experience I had in Scouting. And I still hold out hope that the day will eventually come.
TOP COMMENTS
May 25, 2013
Thanks to tonight's Top Comments contributors! Let us hear from YOU
when you find that proficient comment.
From SueM1121:

In ProgLegs' diary about Rush Limbaugh, I love the way Clive all hat no horse Rodeo "fixed" the first chicago minx's comment in this thread! So true...
From your humble diarist:

In today's nutpick-a-palooza, this huge thread started by LaFeminista made me laugh. I'm just going to nominate the whole damn thing.
TOP PHOTOS
May 24, 2013
Enjoy jotter's wonderful PictureQuilt™ below. Just click on the picture and it will magically take you to the comment that features that photo. Have fun, Kossacks!