Here on my island most households have at least one boat. I have a canoe, and a small 23' trawler I keep at a municipal marina.
There is a Blue Heron who lives at the marina and its favorite fishing spots are right around my boat named the Merganser. Here are a few photos of this magnificent bird fishing right next to my boat.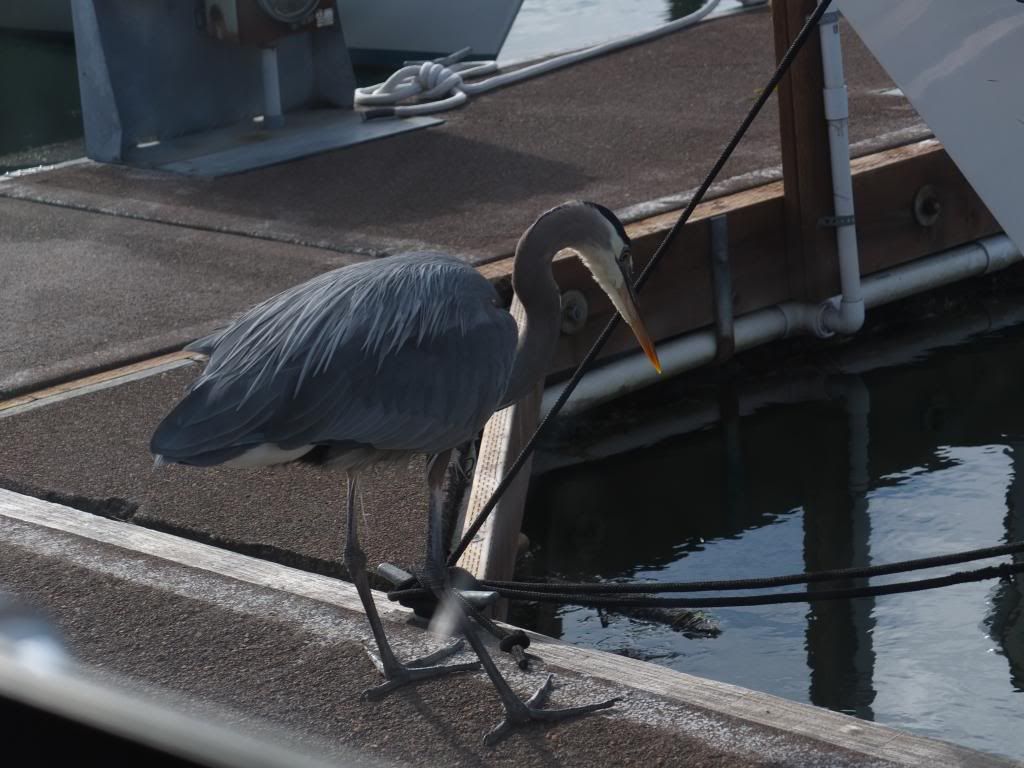 I've spent hours watching this bird fish.
I saw it catch a small eel it had difficulty swallowing, dropping it back into the water once before recapturing it and swallowing it.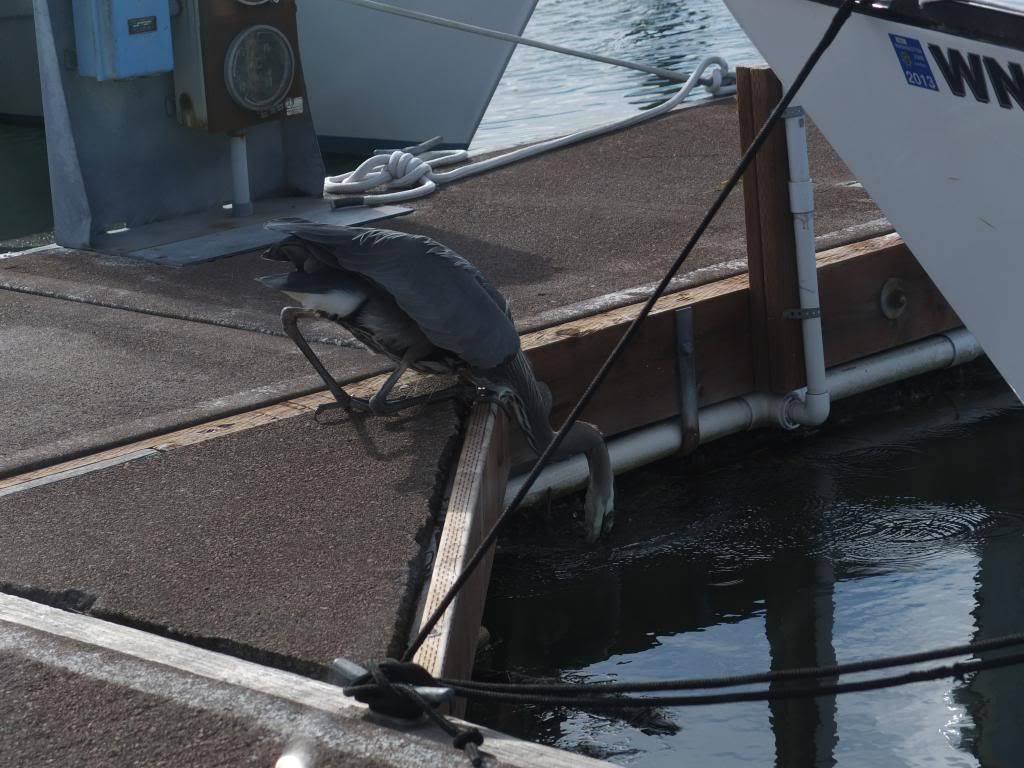 Their long necks allow herons to strike at a fish with lightning speed.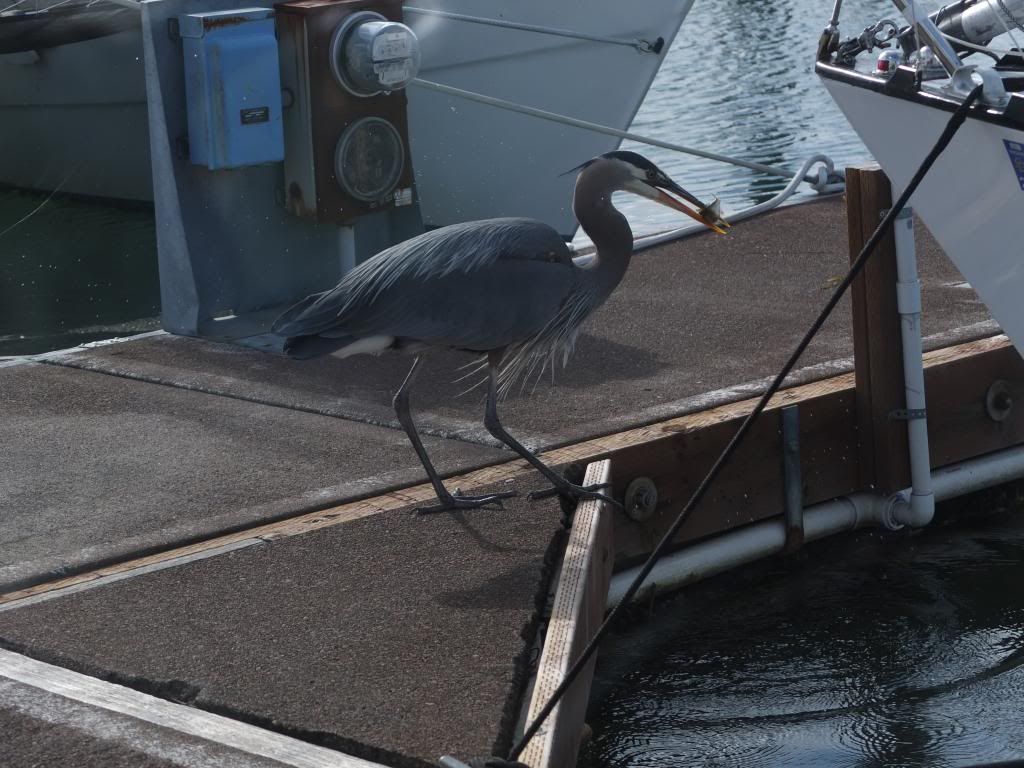 Gotcha!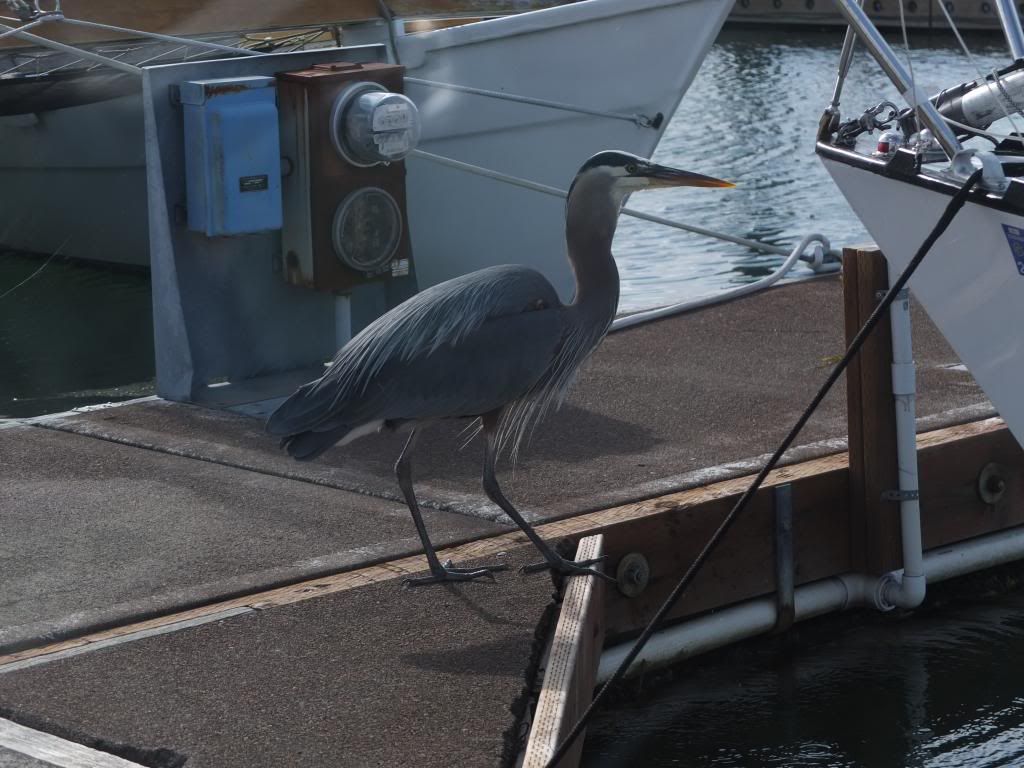 Gulp!
It eats an amazing amount of fish, many are several times the size of a sardine, and are big enough to require some effort to swallow with that long throat, often with a shake of the head followed by a wag of the tail.
Here you can see this heron is injured on its wing. It still can fly normally for short distances. I have to wonder do herons fight over prime fishing territories?