NPR's Weekend Edition Saturday had a story today about transgender youth.
You can listen to the story here.
The title of the segment is 'I'm Not the Only One': Transgender Youth Battle the Odds.

Despite a number of victories for gay rights plus national polls reflecting a growing acceptance of gay men and women, there is a population within the LGBT community that often feels left out of the national debate.
More on the people featured in the segment and ENDA on the inside.
The people who are the focus of the story are London Griego, Titus Slee, and Kimberly McKenzie. They are members of the transgender community in Los Angeles.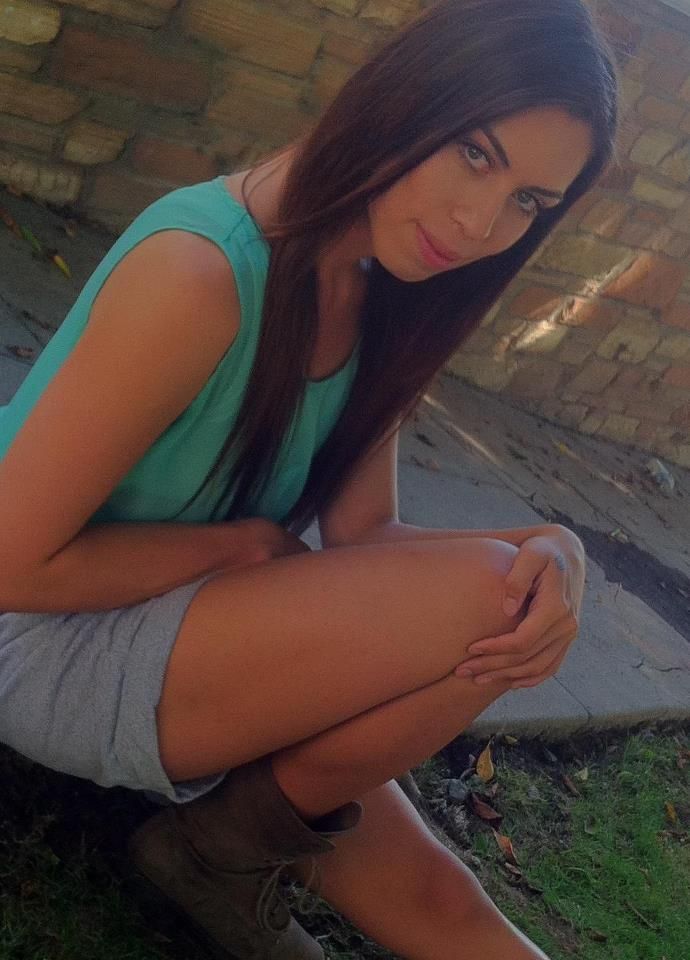 Griego is 19. She aged out of the foster care system one year ago. Since then she has been living at Covenant House, a shelter in Hollywood.

I remember April 23 was the last day I cut my hair ever short — April 23, 2006. I've been growing it ever since.

--London Griego
London has been looking for work, but is always told she doesn't qualify. She thinks it is because she is transgender.
Because that's how the person who is interviewing me, who is going to hire me is thinking: 'I don't want somebody who is going to scare my customers away.'

--London Griego
She is looking forward to the day she gets hormone therapy…and maybe some surgery. She want's to have her own make-up line…and maybe do some modeling.
I'm not the only one facing these kind of problems, I'm sure.

--London Griego
Indeed she is not. Transgender women face the brunt of discrimination aimed at transgender people. From getting kicked out of their homes and rejected by their families, to becoming homeless after losing their jobs, life is hard.
That's not to say it is easy for transgender men. Slee is a high school senior also living at Covenant House. He says that he has always thought of himself as a boy.

On the fridge, there was a picture of me in the dress, and one of my friends was like, 'Dude, why are you wearing a dress?' And my mom was like, 'Well, yeah, that's my daughter.' And I guess that's when it hit me that I wasn't male, that I was different from all of my friends.

--Titus Slee
Titus' mom struggled with addiction, so at age 8 he was put into foster care. He was adopted when he was 10.
When I was adopted, the parents were completely unaccepting. And that would go along with the abuse that I faced. They would call me names, and it was just really, really bad.

--Slee
When he was 15, he was removed from the home and reunited with his mother. She died earlier this year. Titus contacted his father…who rejected him.
He found himself on the streets…with his bike.

I was scared because I'd been told that I look younger than I really am — that people would just see a young kid at night. And there are always scary people out at night, so I just thought if I ride fast enough, they won't catch me.

--Slee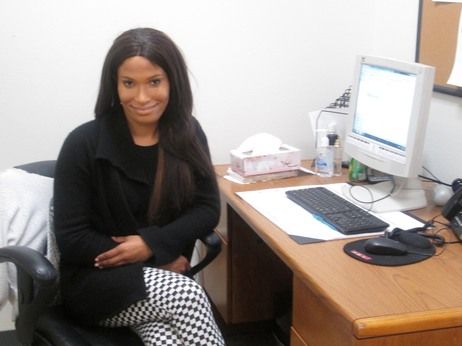 McKenzie is 29 and formerly from New York. She worked at a bank in Manhattan.
All my life, I struggled with my identity, finding who I really was and being comfortable in expressing myself.

--Kimberly McKenzie
So she began transitioning from male to female at the age of 24.
I finally felt, like, this is it. This is the beginning — this is the beginning of my life, of me being in control of it.

--McKenzie
Kimberly's life changed dramatically.
It just went total 360. I lost everything.

--Kimberly McKenzie
She lost her family. She lost her friends. And she lost her job.
I was humiliated. I lost, like, my dignity. It's like you're an alien; it's like you're not even real. People stare at you, and they don't realize that they're staring at you. But you take it all in. You take the whole world in.

--McKenzie
So she ended up on the streets of Los Angeles. But she kept herself together. She volunteered at Lamp Community, an nonprofit which assists the homeless. She is now an administrative assistant for the organization.
Yes, she still encounters the whispers and stares. But every once in a while, McKenzie says, "people just look at me and smile." That, she says, gives her hope for the future.
The future would be so much brighter for transgender youth if they didn't have to worry about being denied employment because of their gender identity. At least I think so.
The Employment Nondiscrimination Act has been put forward 8 times since it was first introduced at HR 14752 (The Equality Act) on May 14, 1974, by Bella Abzug and Ed Koch. In 1974 it only concerned sexual orientation. ENDA was introduced on June 23, 1994 by Gerry Studds. It failed in both 1994 and 1995. It failed to pass the Senate by one vote in 1996.
The 2007 House bill included gender identity. When the bill died in committee, Barney Frank introduced a substitute bill which did not include transgender people. It passed out of committee and was approved by the House by a vote of 235 to 184. It failed in the Senate.
An inclusive ENDA bill was introduced in the House by Frank in 2009. It had 6 Republican cosponsors. Jeff Merkley introduced the Senate version, S. 1584, which also was trans-inclusive. It included two Republican cosponsors. It was thought that ENDA had a tremendous chance to pass and become law, but it was never brought to either floor.
In 2011 Frank introduced a House bill and Merkley a Senate version. But the number of cosponsors had dwindled. There was a Housing, Employment, Labor and Pensions Committee hearing on the Senate bill, but that was it.
The current bills were introduced by Jared Polis (HR 1755) and Merkley (S. 815).
The AFA argument against the bill is that it is not needed as there is "no real problem of discrimination against homosexuals," that gay people have higher than average incomes, and that many gay people hold positions of cultural influence. The Traditional Values Coalition, on the other hand, argues against the legislation because it will mean there will be transgender teachers.

The TVC argues that individuals cannot change their sex, even with surgery, and that it is impossible to transition from one sex to another.
On Thursday
Harry Reid added his name
as a co-sponsor to the bill.
No one should face discrimination in their workplace based on sexual orientation. It's time to make fairness the law of the land. That is why I am co-sponsoring this legislation and I will do everything I can to ensure that it passes the Senate.

--Sen. Harry Reid
Reid said he expects the bill to reach the Senate floor "soon."
Thursday night, President Obama added:

In 34 states, you can be fired just because of who you are or who you love. That's wrong. There's a bipartisan bill moving forward in the Senate that would ban discrimination against all LGBT Americans in the workplace, now and forever. We need to get that passed. I want to sign that bill. We need to get it done now.
What do you plan to do to help?