I honestly have no idea how many years I've been doing this. I think the shindy was called YearlyKos when I started, but there's been a lot of bourbon under the bridge since then.
This is my annual diary for all those unable or unwilling to attend the yearly celebration of all things righteously progressive and glaringly orange, held this year, I'm told, in the celebrated (by Bacharach and David, at least) city of San Jose, California.
While our fellow kossacks and kossegians are sucking down frosty bevs with paper umbrellas and solving the world's problems, those of us left home alone will have to amuse ourselves, MacCauley Culkin style.
And we don't care, 'cause we've got tons of cool stuff we'd rather do, right? Who needs some dumb old Netroots Nation thingy anyway? Not us!
It's not that much of a hardship to be stuck in New Orleans anytime, with our famed cuisine, ubiquitous world-class music, architectural charms and funny words. This weekend, though, is so chock full of fun that sour-graping Netroots Nation doesn't break me a sweat.
I could start my evening listening to piano sensei David Torkanowski demonstrate his mastery of the 88s in City Park's Botanical Garden at six.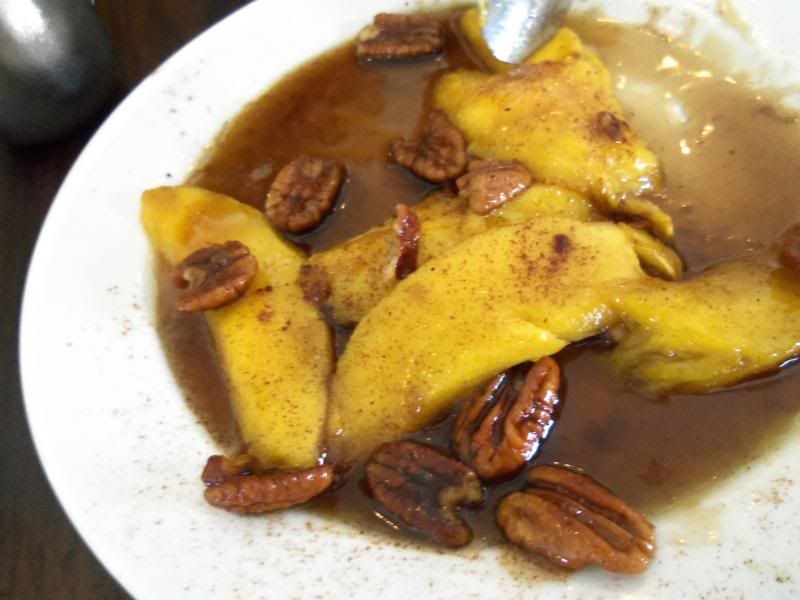 At sunset I might sidle down to the Canal Street Bistro to enjoy Chef Guillermo's mango/pecan/cinnamon flambe, along with a delciously sour orange margarita, then head downtown for any number of auditory delights, from Kermit at Vaughn's to the genre-bending Beth Patterson at Margaritaville (don't laugh--their kitchen's damn good and they support local acts).
Then there are the festivals and specials. In coming days 'round our way, we've got the Peach Festival, the Watermelon Festival, the Smoked Meat Festival, the Crab Festival and, somewhere in the state, I'm sure, the Bicarbonate of Soda Festival. Sunday being St. John's Eve, Sally G will hold her annual purification ritual to honor St. John the Conqueror (on Bayou St. John, naturellement).
I must confess, I'll be availing myself of none of these diversions, as I am currently blessed to be immersed in an adventure ever-more exciting: work.
Don't worry, I won't bore you with the details, but right now I'm lucky enough to have on my plate big, hard, complicated jobs that challenge my skills and rub me up against immensely smart and talented people (kinda like what they're up to at NN right now, I guess).
So I don't mind not going downtown--or to San Jose--tonight. I'm deep in the throes of difficult, baffling, hair-pullingly frustrating work, with no success guaranteed and no reward promised, other than the doing. What more can a person ask for?
So no sour grapes for me tonight, no matter where others may be.
How 'bout you? What's your vineyard yielding?