Interrogatories
Do you play tennis? If so, are you good at it? Do you watch the championships on TV? Do you have a favorite player?
Have you ever been to a Grateful Dead concert?
Can you sew?
Is there any book that you decided to read after seeing a TV or film adaptation? (This question brought to you by Mervyn's Peake's birthday - the Gormenghast adaptation was great and the books are as well.)
It's Barbara Cartland's birthday. Are you a fan of the romance genre?
The Twitter Emitter
1776: "All men are created equal." 1865: "…& blacks." 1920: "…& women." 1924: "…& Indians." 2013: "…well, maybe not blacks…" #SCOTUS #VRA

— Eric Wolfson (@ericwolfson) July 4, 2013
It's time we retire the phrase "disgraced former politician."

— Ben White (@morningmoneyben) July 8, 2013
I'm only going to say this one more time. Twinkies also respond to electrical stimulation. Do they feel pain, too? #txlege #sb1

— businesssocks (@businesssocks) July 8, 2013
It doesn't matter if the glass is half empty or half full. There is clearly room for more alcohol.

— Will Ferrell (@Will___Ferrell) July 8, 2013
Isn't riding Aeroflot punishment enough for Snowden?

— Kate Sheppard (@kate_sheppard) July 8, 2013
The days of crosses burning in the front yard are mostly gone. But the days of killing a black person w/o consequences has never left us.

— KB3 (@KimBrownTalks) July 8, 2013
I think it's a strategic mistake for Eliot Spitzer to staff his entire campaign with high-priced call girls. #nyc2013

— Ryan J. Davis (@RyanNewYork) July 8, 2013
Basically GZ is from cop connected family and under Confederate law he is licensed to kill.

— rootless (@root_e) July 8, 2013
Tomorrow's Zimmerman Defense Today: Trayvon Martin is actually Kenyan.

— Ethan Peretz (@MperiousRex) July 8, 2013
#zimmermantrial defense to introduce film,"Reefer Madness,"to prove Trayvon driven by reefer madness

— Gen JC Christian (@JC_Christian) July 8, 2013
On This Day
In 1540, Henry VIII annulled his marriage to wife number four, Anne of Cleves.
In 1776, the Declaration of Independence had another reading, when General Washington ordered it to be read to the troops of the Continental Army.
In 1850, President Zachary Taylor died while in office, of an unknown digestive ailment (there was speculation of poison) and was succeeded by Millard Fillmore.
In 1868, the 14th amendment to the Constitution was ratified, which guarantees full citizenship and the rights thereof to African Americans.
In 1877, the first Wimbledon Championships were held.
In 1896, William Jennings Bryan gave his famous "Cross of Gold" speech at the Democratic National Convention. He supported "bimetalism" (sounds perverted to me!) and decried the gold standard.
In 1995, the last Grateful Dead concert was held in Soldier Field in Chicago.
In 2004, a report by the Senate Intelligence Committee concluded that the CIA had provided faulty and untrue assessments that the Bush Administration relied on to go to war with Iraq. Of course no punitive action was taken.
Born on This Day
1686 – Philip Livingston, American politician (d. 1749)
1744 - François-Guillaume Ménageot, French painter (d. 1816)
1764 – Ann Radcliffe, English novelist (d. 1823)
1819 – Elias Howe, American inventor, invented the sewing machine (d. 1867)
1828 – Adolf Schreyer, German painter (d. 1899)
1855 – Jacob Smits, Dutch-Belgian painter (d. 1928)
1887 – James Ormsbee Chapin, American painter and illustrator (d. 1975)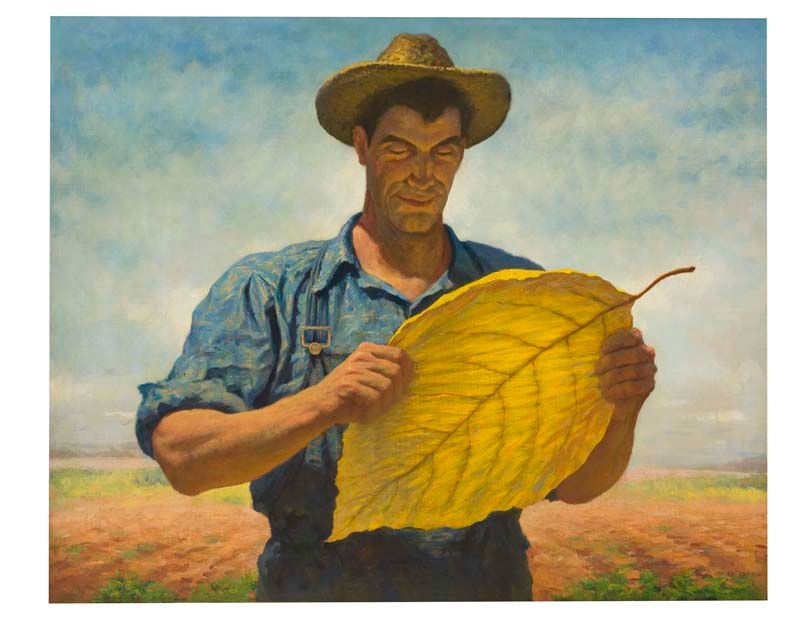 1901 – Barbara Cartland, prolific English romance novelist (d. 2000)
1911 – Mervyn Peake, English writer and illustrator (d. 1968) (Gormenghast)
1916 – Edward Heath, British politician, Prime Minister of the United Kingdom (d. 2005)
1927 – Susan Cabot, American actress (d. 1986)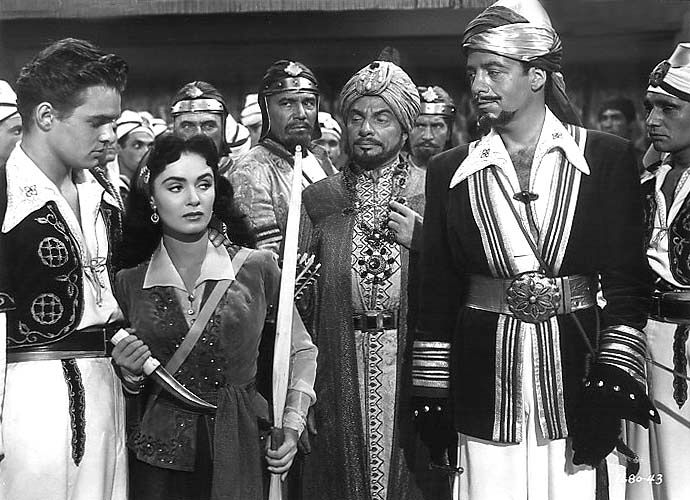 1928 – Vince Edwards, American actor (d. 1996)
1932 – Donald Rumsfeld, American politician, 13th United States Secretary of Defense
1933 – Oliver Sacks, British-American neurologist and author
1934 – Michael Graves, American architect
1937 – David Hockney, English painter, designer, and photographer
1938 – Brian Dennehy, American actor
1942 – Richard Roundtree, American actor
1945 – Root Boy Slim, American singer-songwriter and guitarist (d. 1993)
1946 – Bon Scott, Scottish-Australian singer-songwriter and musician (AC/DC) (d. 1980)
1947 – Mitch Mitchell, English drummer (The Jimi Hendrix Experience, The Dirty Mac, and The Riot Squad) (d. 2008)
1947 – O. J. Simpson, American football player, actor, accused murderer, felon
1951 – Chris Cooper, American actor
1955 – Lindsey Graham, American politician (R - Closet)
1955 – Jimmy Smits, American actor
1956 – Tom Hanks, American actor
1957 – Marc Almond, English singer-songwriter (Marc and the Mambas, Soft Cell, and The Immaculate Consumptive)
1957 – Kelly McGillis, American actress
1959 – Jim Kerr, Scottish singer-songwriter and keyboard player (Simple Minds)
1964 – Courtney Love, American singer-songwriter, musician, and actress (Hole, Pagan Babies, Sugar Babydoll, and Babes in Toyland)
1971 – Marc Andreessen, American software developer, co-founded Netscape
1975 – Isaac Brock, American singer-songwriter and musician (Modest Mouse and Ugly Casanova)
1975 – Jack White, American singer-songwriter, musician, and producer (The White Stripes, The Raconteurs, and The Dead Weather)
1976 – Fred Savage, American actor
Died on This Day
1441 - Jan van Eyck, Flemish painter (b. ca. 1390)
1654 – Ferdinand IV, King of the Romans (b. 1633)
1746 – Philip V of Spain (b. 1683)
1797 – Edmund Burke, English philosopher and statesman (b. 1729)
1828 - Gilbert Stuart, American portrait painter (b. 1755)
1843 - Washington Allston, American painter (b. 1779)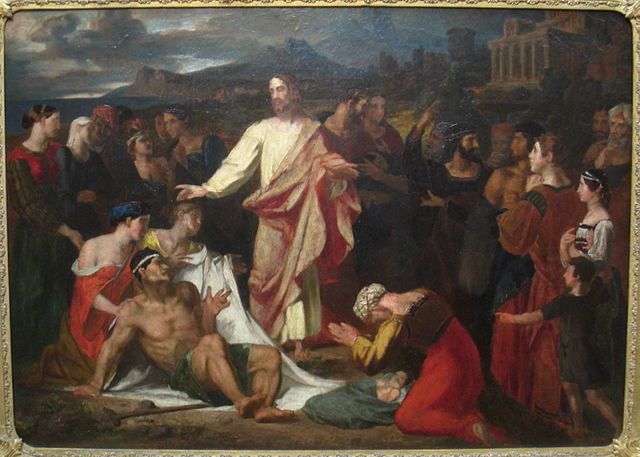 1927 – John Drew, Jr., American actor (b. 1853)
1929 - Julian Falat, Polish watercolorist (b. 1853)
1932 – King C. Gillette, American businessman, founded The Gillette Company (b. 1855)
1947 - Augusto Giacometti, Swiss painter and decorative artist (b.1877)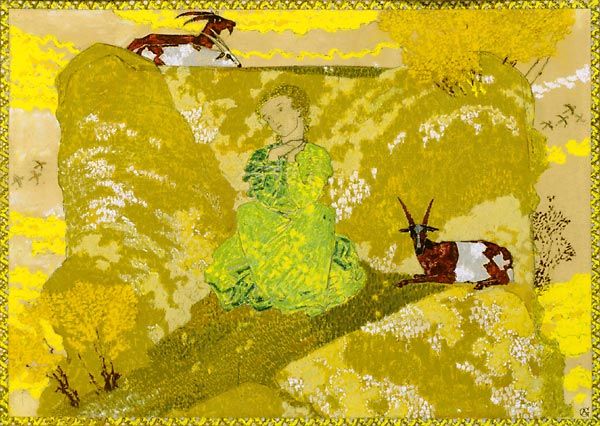 1959 – Ferenc Talányi, Slovene writer and painter (b. 1883)
1974 – Earl Warren, American jurist and politician, 14th Chief Justice of the United States (b. 1891)
1977 – Alice Paul, American activist (b. 1885)
1979 – Cornelia Otis Skinner, American actress and author (b. 1899)
1984 - Peter Hurd, American painter (b. 1904) (he gets two)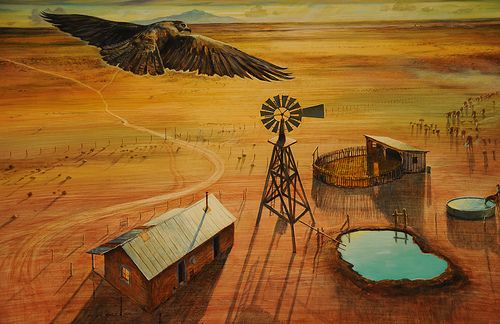 1992 – Eric Sevareid, American journalist (b. 1912)
1996 – Melvin Belli, American lawyer (b. 1907)
2002 – Rod Steiger, American actor (b. 1925)
2004 – Isabel Sanford, American actress (b. 1917)
2006 – Milan Williams, American keyboardist and producer (Commodores) (b. 1948)
Today is
National Sugar Cookie Day
Rock 'n' Roll Day