Interrogatories
Do you have any favorite historical persons - ones you have read books about, watched films about?
What is the hottest temperature you have experienced? Was it dry or humid?
Have you ever watched any silent films? Do you appreciate them?
Ever been bit by a dead bee? Have you ever been stung by a bee at all?
The Twitter Emitter
Obama likes broccoli ARUGULA BARGLE

— Danielle (@DCPlod) July 9, 2013
obamacare? fine. cap + trade? fine. same sex marriage? fine. broccoli? I THOUGHT THIS WAS AMERICA, BARACK.

— Oliver Willis (@owillis) July 9, 2013
for the record my favorite vegetable is A NICE STEAK.

— Oliver Willis (@owillis) July 9, 2013
i didnt leave the democratic party, they embraced vegetables and left me.

— Oliver Willis (@owillis) July 9, 2013
This broccoli discussion is more proof that you could fire half the press corps at random and America would be fine

— daveweigel (@daveweigel) July 9, 2013
Darrell Issa will have House Committee hearing on when & where Obama was during #BroccoliGate

— Arrogant Demon (@ArrogantDemon) July 9, 2013
Even Teddy Roosevelt saw the threat vegetables could be. As he famously said, "speak softly and carry a carrot and stick."

— Danielle (@DCPlod) July 9, 2013
Awaiting the Rand Paul and Ted Cruz ads on cable demanding we ban broccoli because Obama is using it to control our minds.

— roadkillrefugee (@rkref) July 9, 2013
.@ktumulty @emptywheel @MarkLeibovich Campaign Obama: "I love beer!" Reelected Obama: "I love broccoli!" WE'VE BEEN DUPED!

— Olivier Knox (@OKnox) July 9, 2013
BREAKING: North Carolina legislature rushes to add a state-wide broccoli ban to its Sharia Law ban.

— Top Conservative Cat (@TeaPartyCat) July 9, 2013
Hope out of control oil well in Gulf doesn't distract us from regulating uteri.

— Gen JC Christian (@JC_Christian) July 9, 2013
Is Twitter full yet?

— JerryThomas (@JerryThomas) July 9, 2013
Things look good for the defense in the Zimmerman trial. Instead of definitely absolutely totally 100% guilty. He's now looking 100% guilty.

— Matt Binder (@MattBinder) July 9, 2013
On This Day
In 1553, Lady Jane Grey ascended (for a very short time) the throne of England.
In 1778, Louis XVI of France, himself later deposed in a revolution, declared war of Great Britain in support of the American revolution.
In 1890, Wyoming became the 44th State.
In 1913, the hottest temperature ever in the U.S. was reached in Death Valley, CA, where the high reached 134 degrees. As tourists have flocked there this week to attempt frying eggs (fail), the temps have been creeping up again in that direction, getting as high as 129 degrees.
In 1925, the so-called "Scopes Monkey Trial" began as John T. Scopes was tried for the crime of teaching science (evolution) to poor innocent schoolchildren.
In 1938, Howard Hughes broke the world record by flying around the world in 91 hours.
In 1962, the first telecommunications satellite, Telstar, was launched.
In 1964, the Beatles album "Hard Day's Night" was released.
In 1966, a rally in Chicago at Soldier Field featuring Martin Luther King was attended by 60,000 people
In 1992, former Panamanian dictator Manuel Noriega was sentenced to 40 years in jail for drug and racketeering charges.
In 2011, Rupert Murdoch's News of the World tabloid ceased publication in the wake of the massive phone-hacking scandal.
Born on This Day
1509 – John Calvin, French theologian and pastor (d. 1564)
1638 – David Teniers III, Flemish painter (d. 1685)
1736 – Maria, Duchess of Gloucester and Edinburgh (d. 1807)
1807 - Edward Charles Williams, English landscape painter (d. 1881)
1830 – Camille Pissarro, French painter (d. 1903)
1839 – Adolphus Busch, German brewer, co-founded Anheuser-Busch (d. 1913)
1856 – Nikola Tesla, Serbian-American physicist and engineer (d. 1943)
1862 - Helena Sofia Schjerfbeck, Finnish painter (d. 1946)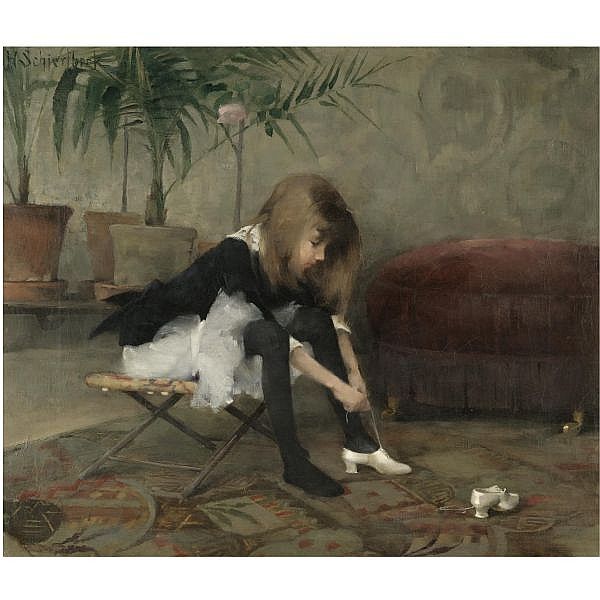 1871 – Marcel Proust, French writer (d. 1922)
1887 - Mario Cavaglieri, Italian painter (d. 1969)
1888 – Giorgio de Chirico, Italian painter (d. 1978)
1897 - John Gilbert, silent film star (d. 1936)
1898 – Renée Björling, Swedish actress (d. 1975)
1904 – Lili Damita, French actress (d. 1994)
1905 – Mildred Benson, American journalist and author (d. 2002)
1907 – Blind Boy Fuller, American singer and guitarist (d. 1941)
1914 – Joe Shuster, Canadian-American illustrator (d. 1992)
1921 – Harvey Ball, American artist, created the Smiley (d. 2001)
1921 – Jake LaMotta, American boxer
1921 – Eunice Kennedy Shriver, American activist, co-founded the Special Olympics (d. 2009)
1922 – Jean Kerr, American author (d. 2003)
1926 – Fred Gwynne, American actor (d. 1993)
1927 – David Dinkins, American politician, 106th Mayor of New York City
1928 – Bernard Buffet, French painter (d. 1999)
1931 – Nick Adams, American actor (d. 1968)
1935 – Tura Satana, American actress (d. 2011)
1938 – Lee Morgan, American trumpet player (d. 1972)
1941 – Ian Whitcomb, English singer-songwriter, producer, author, and actor
1942 – Ronnie James Dio, American singer-songwriter, musician, and producer (Rainbow, Black Sabbath, Dio) (d. 2010)
1943 – Arthur Ashe, American tennis player (d. 1993)
1945 – Ron Glass, American actor
1946 – Sue Lyon, American actress
1947 – Arlo Guthrie, American singer-songwriter and musician
1949 – Greg Kihn, American singer-songwriter, guitarist, and author (The Greg Kihn Band)
1952 – Kim Mitchell, Canadian singer-songwriter and guitarist (Max Webster)
1953 – Zoogz Rift, musician, composer and wrestling personality (d. 2011)
1953 – Rik Emmett, Canadian guitarist, songwriter, and producer (Triumph and Strung-Out Troubadours)
1954 – Neil Tennant, English singer-songwriter and musician (Pet Shop Boys and Electronic)
1956 – Tom McClintock, American racist and xenophobe politician
1957 – Cindy Sheehan, American anti-war activist
1958 – Béla Fleck, American musician, songwriter, and composer (Sparrow Quartet, New Grass Revival, Strength in Numbers, and Trio!)
1972 – Sofia Vergara, Colombian actress
1974 – Chiwetel Ejiofor, English actor
1980 – Jessica Simpson, American singer and stereotypical "dumb blonde"
Died on This Day
138 – Hadrian, Roman Emperor, wall-builder (b. 76)
1559 – Henry II of France (b. 1519)
1584 – William the Silent, French prince (b. 1533)
1675 - Bertholet Flémal, Franco-Flemish painter (b. 1614)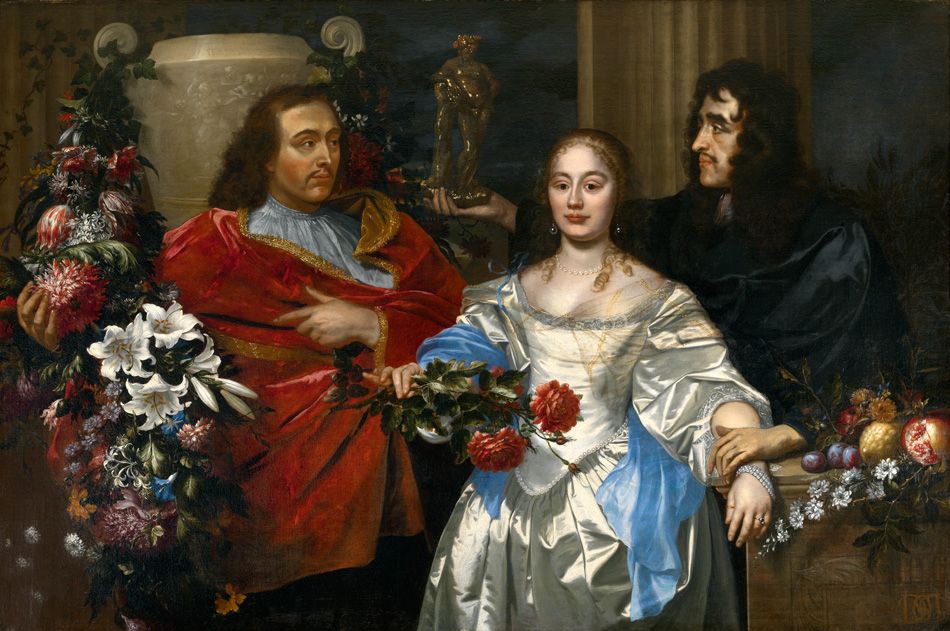 1686 – John Fell, English clergyman (b. 1625)
1724 - Franz Werner von Tamm, German still life and animal painter (b. 1658)
1806 – George Stubbs, English painter (b. 1724)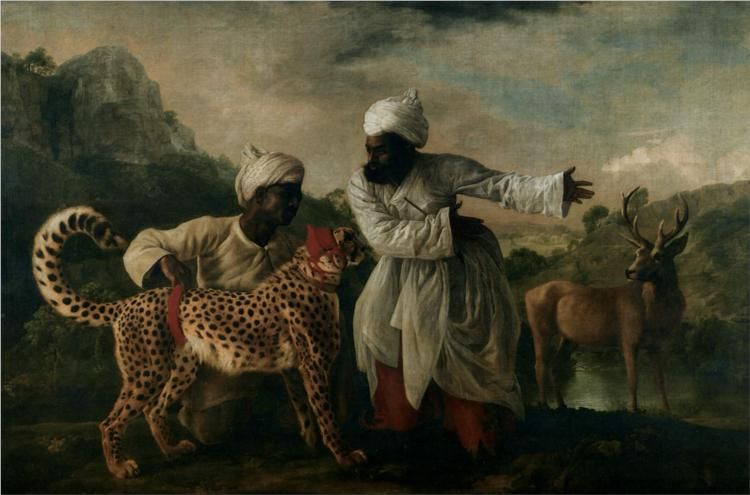 1913 - Mikoláš Aleš, Czech painter (b. 1852)
1915 - Hendrik Willem Mesdag, Dutch marine painter (b. 1831)
1927 - Louise Abbema, French painter (b. 1853)
1931 - Robert Spencer, American painter (b. 1879)
1941 – Jelly Roll Morton, American pianist, bandleader, and composer (b. 1890)
1978 – John D. Rockefeller III, American businessman and philanthropist, founder of the Asia Society (b. 1906)
1979 – Arthur Fiedler, American conductor (b. 1894)
1987 – John H. Hammond, American record producer, critic, and actvist (b. 1910)
1989 – Mel Blanc, American voice actor (b. 1908)
2011 – Roland Petit, French choreographer and dancer (b. 1924)
2012 – Maria Hawkins Ellington, American singer (b. 1922)
Today is
National Pina Colada Day
Clerihew Day
Don't Step on a Bee Day
Teddy Bear Picnic Day