Good morning, and welcome to Thursday's opening post in the
Kos Katalogue blogathon
! No matter how hard we may (or may not) try to avoid it, eventually we all must shop for something, whether it's an item or service for our own use, or a gift for someone else. Our purpose here is to let you know that there are many talented members of our Daily Kos community who operate their own small businesses and provide goods and services across quite a wide spectrum, and who would very much like to have you as a customer.
Organizers Patriot Daily News Clearinghouse, Sara R, Aji, and JekyllnHyde have assembled a list of Kossacks who offer products/services for sale; the latest edition of this "Kos Katalogue" can be found here. (If you sell something and would like to be included in the Katalogue, contact Sara R.) When you shop there, you can feel good about your purchases because a) you're helping a fellow Kossack; b) you're caring a lot more about small business than the GOP ever has; and c) you end up with some gorgeous handmade stuff, or some skillfully-done service.
Join me below the artisanal orange thingy, and I'll show you a few things I've bought!



Since we've already seen a quilt square, at the top of the diary, let's start with sisters Sara R and winglion. You know that they make Community Quilts inscribed with messages for community members who are hurting and in need of comfort. (At left, the quilt this community gave me when my mom died.) But they will also make quilts to order, in any size you like, for any occasion. They'd be glad to discuss colors and patterns for a custom job. Contact them at their quilt website. They also sell lavender-filled lap throws.
AND, of course, Pootie Pads, lovely little cat quilts with good Oregon catnip quilted inside. These make terrific and reasonably-priced gifts for pootie parents, and similar herb-stuffed pads for dogs are now available too. I have given away quite a few pads to my feline friends. They're also available through the quilt website.
You may have seen
desertguy's
beautiful photos of the American southwest around Daily Kos. He sells prints at his site,
Luma Photo
, as well as notecards/greeting cards. I decided to brighten up my cubicle at work with some of the prints, and then I had a quandary, because I could have papered the whole damn thing with the prints without using all the ones I liked. You, too, can have the same good-problem-to-have.
Fineena
makes some awesome crocheted scarves, whimsical fluttery things in all sorts of beautiful color combinations. They are sold at her Etsy store,
Willie Ru Designs
. I saw this one with colors that I love, and just could not resist. This style is light and open, while others are more wintery. I'm looking forward to weather a bit cooler than the current steambath we have here, so I can wear my scarf for real and not just to grab a picture to show you!
I don't have pierced ears. Long story short, I hate clip earrings. I wear ear cuffs, which sit on the rim of the ear without punching a hole or hurting. They're fine, except sometimes I'm sad that I can't find big fancy earrings like the pierced-ear people are always wearing. I noticed
The Feather Forge
, the online store of
JFeathersmith
, in
this diary
a couple of years ago. At that time, they sold these very satisfyingly fancy and pain-free ear... well, I can't really call them "cuffs", exactly. In any case, I'm not sure Feather Forge still does ear ornaments, but I found them both creative and easy to deal with, so don't hesitate to shop for the things they're selling these days!
Cedwyn
makes drawstring cloth gift bags to your specifications, for a very reasonable price. I contacted her not long before NN13, because I wanted to give my fellow members of the Partners & Mentors Team presents. Could she do ten, in time to bring to San Jose? She could! I told her what I was putting in the bags, we talked about fabric, and presto, there she was with the goods, meeting me in the hotel lobby. You, too, can have a similar experience by kosmailing
Cedwyn
.
The paintings and drawings of
Marko the Werelynx
are available on all kinds of items via his website,
Graphic Designs
. I took this large, zip-top tote bag to NN13 and, finding myself the keeper of a couple of quilts, found that the bag would tote them both, making my day both easier and more aesthetically pleasing. If lovely flowers are not your thing, be assured Marko has lots of much quirkier designs available. When I got home from my NN trip, this shirt with his cranky tea-drinking bird was waiting for me.
Books! Lots of Kossacks have written books, some available only as e-books and others in hard copy. This light-hearted volume by
ericlewis0
, the artist behind
Animal Nuz
, comes with its own handy pair of needlenose pliers, the better to turn your trash into decorative flowers, and is surprisingly dadaist for a guy that we associate more with adorable cartoon animals. ;)
Garbage Flowers
is
available here
.
And don't stop there! I'd show you more of my Kossack books, but e-books don't make a very impressive picture. Just go to the Kos Katalogue and browse through the book section, because there's something for every taste. While you're at it, hit the music section too!

Last winter, I heard that Aji's elderly dog, Major, was finding the frigid Taos winter very uncomfortable. Luckily, one of the things
Noor B
can make is a toasty fleece-lined dog coat with a sturdy outer layer. Aji measured Major, the coat arrived, and Major was so very pleased and proud to have his own warm coat that he went marching off before it could be completely fastened on him. In this photo of the event, his brother Raven trails after him, miffed at not getting his own stylish garment. Noor B makes clothing for people as well as animals; see her
Peregrine Spirit Heartworks
on Facebook, and contact her via email at peregrine.spirit.heartworks@gmail.com.
And that brings me around, at last, to my jewelry from
Wings
. I know that a diary entirely about Wings' silverwork is following mine, so I won't dwell long on this. Suffice to say that I saw Aji's writing on Daily Kos, and noticed
the link in her sig
. I didn't know her personally (yet), but I was in the market for one good silver bracelet, so I clicked. That is how I came to have two excellent silver bracelets, and two excellent friends.
Wings also takes remarkable photographs. You can see some at
the online gallery
. I love this one of Taos Pueblo, which I was honored to receive as a gift. Here, it's standing on the bookcase in the guest room at my dad's, where I've been staying since my mom died, right under some of her many shelves of minerals and fossils, and in front of her books. She would have been delighted to have it there, although she shelved her books according to the Dewey Decimal system and she might have quibbled about its placement in front of the 700s. ;)
Thank you for joining me on this little shopping excursion! You can do your own any time you like, if you hotlist
the current Kos Katalogue mothership diary
. Browsing online for really cool stuff is amusing at any hour, and who knows what remarkable things you'll find?
And now, really enormous boilerplate will precede the comment thread. See you down there!



---
Building Community. Creating Jobs. Donating Art to Community Organizations.
---
Kos Katalogue Blogathon: July 10-July 12, 2013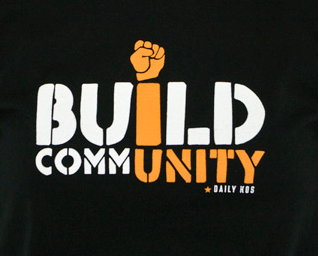 Daily Kos is the best progressive website for a good reason: it has, by far, the most vibrant, dynamic, and supportive online community. While policy and political issues dominate everyday debates and conversations, it is the participation, dedication, and caring attitudes exhibited by the blog's members that has made this place unique among online communities. In short, you are responsible for its success over the past eleven years since 2002.
When you decide to buy online gifts for friends and family members or for your own personal use, please consider buying an item or two from Kos Katalogue. By supporting the Daily Kos Community small businesses, you encourage job creation. With millions of average Americans struggling in this fragile economy, sensible economic proposals emanating from Washington, DC and the corporate sector are non-existent and, thus far, unable to stimulate sufficient job growth.
Kos Katalogue consists of dozens of online stores, encompassing the talents of hundreds of brilliant, creative people and featuring unique items for sale. It also connects our online community with towns and cities across the United States. For example, with generous financial support from our community members, the Gallery Kos Community Art Project has donated artwork to community organizations around the country. Such initiatives by members of Kos Katalogue facilitate networking in the real world and strengthen community ties.

A Personal Request from Patriot Daily News Clearinghouse, Aji, and JekyllnHyde

Both sisters have been an integral part of Daily Kos for a long time. In years past, the three of us have worked with them on several occasions in many blogathons and other special projects. For as long as we can remember, they have selflessly comforted others in need and helped to foster a strong sense of community. Now, they need our help.

Sara (Sara R) and Ann (winglion) are facing some hefty medical bills, vet bills for their beloved pooties, and a host of other economic issues. If you can help, please go to PayPal.com and make a contribution to rainwoman AT mac DOT com.

Thank you in advance for your generosity.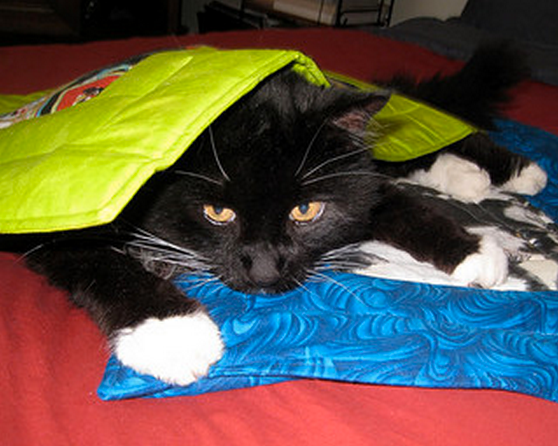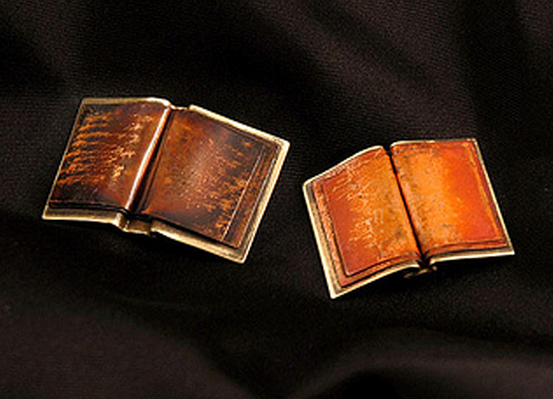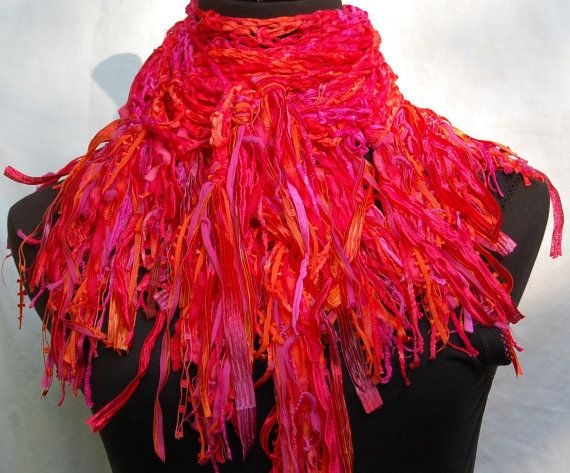 Kos Katalogue is easy, consumer-friendly shopping – just let your mouse do the clicking! If you hotlist this diary by Sara R, you will always be two clicks from Kossack-owned stores, covering everything from artwork to quilts to jewelry to scarves to personal services.
A complete list of Kos Katalogue online businesses can be found in this diary posted by Sara R on Tuesday, July 9th - Kos Katalogue Mothership - HOTLIST THIS!!!
Please support members of the Kos Katalogue Community, as your help is needed. For those of you on Facebook and Twitter, please help to spread the word by hitting the FB and Tweet links at the top of this diary. Use hashtag #KosKatalogue to tweet all diaries posted during this blogathon. Our Daily Kos community organizers are Patriot Daily News Clearinghouse, Sara R, Aji, and JekyllnHyde.
Diary Schedule - All Times Pacific
If you would like to be added to our email list used for email notifications once Kos Katalogue diaries are posted, or for our blogathons, please Kosmail Aji, Sara R, or Patriot Daily News Clearinghouse. Emails are always sent bcc to ensure privacy.

11:00 am: Kos.
1:00 pm: Aji.
2:00 pm: michelewln.
3:00 pm: peregrine kate.
7:00 pm: JekyllnHyde.

9:00 am: belinda ridgewood.
11:00 am: Patriot Daily News Clearinghouse.
1:00 pm: remembrance.
3:00 pm: rb137.
5:00 pm: One Pissed Off Liberal.



9:00 am: rserven.
11:00 am: ZenTrainer.
1:00 pm: Yasuragi.
3:00 pm: Kitsap River.
5:00 pm: smileycreek.

---

Please remember to republish these diaries to your Daily Kos Groups. You can also follow all postings by clicking this link for the Kos Katalogue Group. Then, click 'Follow' and that will make all postings show up in 'My Stream' of your Daily Kos page.

11:10 AM PT: Today's next diary is up: PDNC on Wings Silverwork. Please stop by!