Interrogatories
Have you been to any of the Disney theme parks? Which one, and how did you like it?
Who would you like to see tried before the International Criminal Court? (Not the present leader, please, this is a pie-free zone.)
How much do you miss Walter Cronkite? Huntley and Brinkley? Edward R. Murrow? Could any of them get a job on TV today?
What's your favorite movie made before you were born?
The Twitter Emitter
When Eliot Spitzer talks about a "fall of Grace", I have to hold my tongue, lest I say "Was that her name"?

— Will McAvoy (@WillMcAvoyACN) July 13, 2013
Things I've seen: GOPers standing in line for Chick-fil-A. Things I've never seen: GOPers standing in line to adopt unwanted babies.

— Gabe Ortíz (@TUSK81) July 13, 2013
My pet rock ran away.......again.

— hello (@baconacid) July 13, 2013
White neighbor checking temp after #Zimmerman stops me in drive, asks where I've been. Deadpan me: "Gunshopping." His reaction .. priceless

— MKSinSA (@mksinsa) July 16, 2013
That a lunatic Congresswoman with a closeted gay husband would want to spank the POTUS is dripping with delicious connotations.

— Devin (@devbost) July 16, 2013
It's so hot that most scientists believe Rush Limbaugh's heart will be ice-free by 2058.

— LOLGOP (@LOLGOP) July 16, 2013
Today in 1872, Roald Amundsen was born. He was the first man to reach the South Pole, though somehow there was already a Starbucks there.

— Disalmanac (@Disalmanac) July 16, 2013
(PHONE RINGS) WYOMING SEN. ENZI: "Hello?" "Mike? Dick Cheney. Say, how'd you like to go hunting?"

— West Wing Reports (@WestWingReport) July 16, 2013
Liz Cheney faces a classic challenge: How to present raw personal ambition as a principled break with her incumbent opponent.

— Ari Melber (@AriMelber) July 16, 2013
It's kinda BS that Wyoming even gets to have Senators. There, I said it.

— Jamison Foser (@jamisonfoser) July 16, 2013
Wyoming will greet Liz Cheney as a liberator.

— sethdmichaels (@sethdmichaels) July 16, 2013
Liz Cheney has a busy schedule ahead of her, shaking hands and devouring the hearts of babies.

— allanbrauer (@allanbrauer) July 16, 2013
On This Day
In 1762, Catherine the Great took over rule of Russian after Peter III's murder.
In 1917, due to anti-German sentiment during World War I, King George V officially changed the royal family's name from Saxe-Coburg Gotha to Windsor.
In 1918, Russia's Nicholas II, his wife Alexandra, and all of his children (including Anastasia, sorry Disney) were murdered by Bolsheviks.
In 1945, Allied leaders Truman, Stalin and Churchill met in Germany to discuss the fate of the defeated country.
In 1955, Disneyland had its grand opening in Anaheim, California.
In 1968, the Ba'ath Party took over rule of Iraq, installing Ahmed Hassan al-Bakr as President.
In 1998, The International Criminal Court was established to deal with crimes such as genocide, crimes against humanity, and war crimes. It went into force on 7/1/2002. The U.S. (who never liked to answer to anyone else's authority) was among the seven countries voting against the treaty.
Born on This Day
1763 – John Jacob Astor, German-American businessman (d. 1848)
1797 – Paul Delaroche, French painter (d. 1856)
1871 – Lyonel Feininger, German-American painter and caricaturist (d. 1956)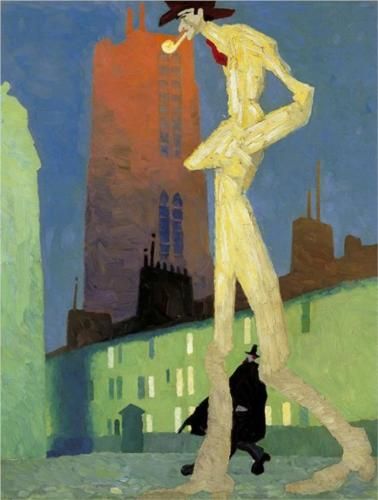 1889 – Erle Stanley Gardner, American lawyer and author (d. 1970)
1898 – Berenice Abbott, American photographer (d. 1991)
1899 – James Cagney, American actor (d. 1986)
1910 – Barbara O'Neil, American actress (d. 1980)
1912 – Art Linkletter, Canadian-American radio and television host (d. 2010)
1917 – Phyllis Diller, American actress and comedian (d. 2012)
1918 – Red Sovine, American singer-songwriter and guitarist (d. 1980)
1920 – Gordon Gould, American physicist, inventor of the laser (d. 2005)
1921 – Mary Osborne, American jazz guitarist (d. 1992)
1921 - Acquanetta, B-movie star (d. 2004)
1923 – John Cooper, English car designer, co-founded the Cooper Car Company (d. 2000)
1926 – Charles Champlin, American critic and writer
1928 – Vince Guaraldi, American singer-songwriter, musician, and composer (d. 1976)
1935 – Diahann Carroll, American actor
1935 – Donald Sutherland, Canadian actor
1939 – Spencer Davis, English singer-songwriter and guitarist (The Spencer Davis Group)
1947 – Camilla, Duchess of Cornwall
1947 – Wolfgang Flür, German musician (Kraftwerk)
1948 – Ron Asheton, American musician, songwriter, and actor (The Stooges, Destroy All Monsters) (d. 2009)
1950 – Phoebe Snow, American singer-songwriter and guitarist (Sisters of Glory) (d. 2011)
1952 – Nicolette Larson, American singer (d. 1997)
1954 – Angela Merkel, German politician, Chancellor of Germany
1961 – Guru, American rapper, producer, and actor (Gang Starr) (d. 2010)
1966 – Lou Barlow, American singer-songwriter and musician (Deep Wound, Dinosaur Jr., Sebadoh, and The Folk Implosion)
1971 – Cory Doctorow, Canadian author and activist
Died on This Day
1497 - Benedetto Ghirlandaio, Italian painter (b. 1458)
1632 - Hendrick van Balen I, Flemish painter (b. 1575)
1686 - Nicolaes Hals, Dutch painter and printmaker (b. 1628)
1747 - Jacques Ignatius de Roore, Flemish painter (b. 1686)
1790 – Adam Smith, Scottish economist and philosopher (b. 1723)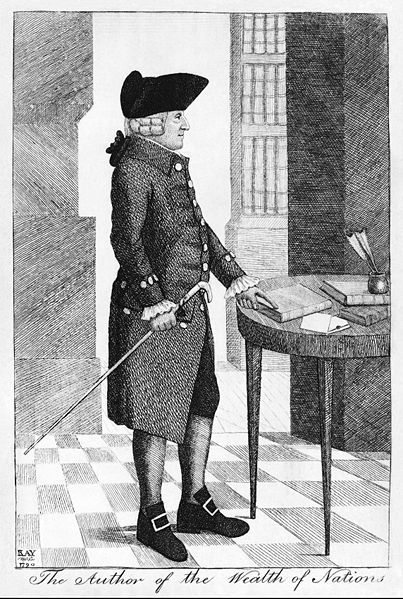 1793 – Charlotte Corday, French murderer (b. 1768)
1869 - Hanno Rhomberg, German painter (b. 1820)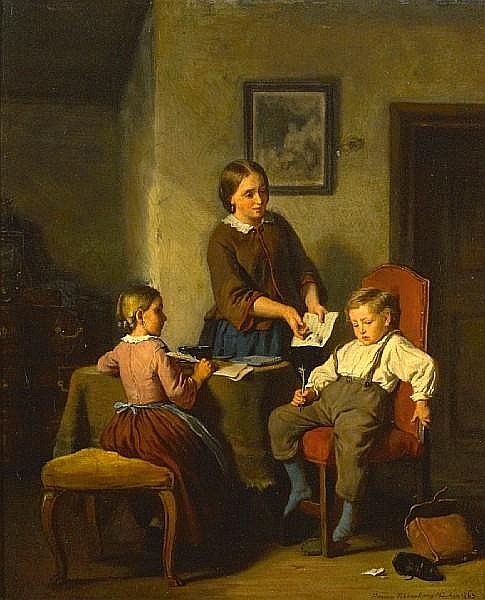 1879 – Maurycy Gottlieb, Ukrainian painter (b. 1856)
1881 – Jim Bridger, American mountain man and explorer (b. 1804)
1887 – Dorothea Dix, American activist (b. 1802)
1895 - Henri Pierre Picou, French painter (b.1824)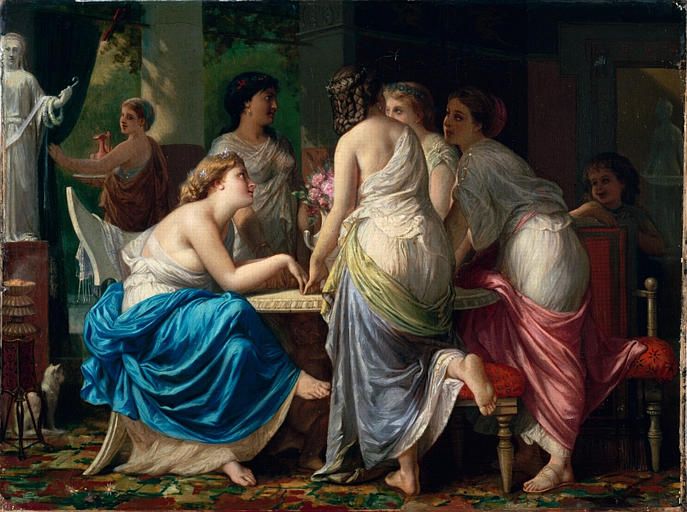 1903 - James Abbott McNeill Whistler, American-born, British-based painter (b. 1834)
1909 - Pinckney Marcius Simons, U.S. painter (b. 1867)
1959 – Billie Holiday, American singer-songwriter and actress (b. 1915)
1959 - Alfred James Munnings, French painter of horses (b. 1878)
1959 - Hermenegildo Anglada Camarasa, Spanish painter (b. 1871)
1961 – Ty Cobb, American baseball player (b. 1886)
1967 – John Coltrane, American saxophonist and composer (Miles Davis Quintet) (b. 1926)
1974 – Dizzy Dean, American baseball player (b. 1910)
1996 – Chas Chandler, American bass player and producer (The Animals) (b. 1938)
2001 – Katharine Graham, American publisher (b. 1917)
2005 – Geraldine Fitzgerald, Irish-American actress (b. 1913)
2005 – Edward Heath, English politician, Prime Minister of the United Kingdom (b. 1916)
2006 – Mickey Spillane, American author (b. 1918)
2009 – Walter Cronkite, American journalist (b. 1916)
Today is
World Day for International Justice
Yellow Pigs Day
National Peach Ice Cream Day
Wrong Way Corrigan Day