But First, A Word From Our Sponsor:
Top Comments recognizes the previous day's Top Mojo and strives to promote each day's outstanding comments through nominations made by Kossacks like you. Please send comments (before 9:30pm ET) by email to topcomments@gmail.com or by our KosMail message board. Just click on the Spinning Top™ to make a submission. Look for the Spinning Top™ to pop up in diaries posts around Daily Kos.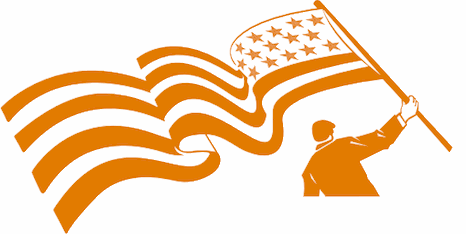 Make sure that you include the direct link to the comment (the URL), which is available by clicking on that comment's date/time. Please let us know your Daily Kos user name if you use email so we can credit you properly. If you send a writeup with the link, we can include that as well. The diarist poster reserves the right to edit all content.
Please come in. You're invited to make yourself at home! Join us beneath the doodle...
For several months, a few of us gay contributors at Daily Kos have been discussing starting a weekly series focusing on LGBT issues. The series would likely include current LGBT-related news, politics, history, bigotry, school bullying, personal interest stories, and more. I'm using my Top Comments diary tonight to reach out to the Kos community to gauge interest in this project. Having been involved with Top Comments for a while now, I have learned that it takes a great amount of time and effort to sustain a diary series. Before we jump into something that requires this level of commitment, it is first necessary to know whether there is interest and value to our larger community.
Our first goal is to attract a solid core of writers willing to regularly contribute to the series. Dave in Northridge and I have both signed on. In the comments section of Dave's Top Comments diary from last Thursday, both Chrislove and commonmass indicated they would be interested in writing for the series. In the same comment thread, gizmo59 said he would like to see this happen, although he noted that this has been tried before without much success (Dave in Northridge: pico noted the same thing at the LA Kossack's meetup this afternoon). We are obviously hoping to avoid that outcome.
So tonight, we are asking the LGBT community and the larger Daily Kos community for your thoughts on launching this effort. We realize that we represent a fraction of the readers here at the Great Orange Satan, yet at the same time we haven't failed to notice the tremendous support this site has shown us. The remarkable progress we have made towards our equality has only been possible with the help of our straight allies who have walked this journey with us. While the series will almost certainly be of interest to a lot of LGBT readers here, we would very much like to make this a welcoming place for everyone. We would like to build it so that it will feel inclusive enough to attract people from across a broad spectrum. One thought I have is to include a sort of Kossack PFLAG section in the weekly diary. I would love to hear your thoughts below.
We would also be very appreciative of any advice we can get from people who are involved in producing other weekly community diaries. The outstanding series Black Kos and the work Texas Kossacks have been doing are great models to follow. New Day, Native American Netroots and so many others will be very useful guides. We will of course want to add our own uniqueness to the project, but reinventing the entire wheel is not necessary when there is such a great pool of talent to draw from. Your advice is especially needed and appreciated.
So please have at it in comments below. I look forward to joining you all in productive discussion.

Now, on to Tops!
TOP PHOTOS
July 19, 2013
Enjoy jotter's wonderful PictureQuilt™ below. Just click on the picture and it will magically take you to the comment that features that photo. Have fun, Kossacks!