I didn't get much sleep last night. As I often do when I'm up late at night, I creeped myself out to the point where I couldn't bear to turn the light off. It started when I stumbled upon a Reddit thread asking Redditors what the scariest unsolved mystery was that they could think of. I spent the night reading the thread and doing research on all of the weird stuff I didn't know anything about. One that particularly freaked me out was the phenomenon involving what are called "black-eyed children" (for the purposes of this diary, I will only say that there are allegedly accounts of children with solid black eyes randomly knocking on unfortunate people's doors--do not look up anything more on this unless you want to lose sleep).
Reading through all of the unexplained phenomena led me to remember a Loch Ness Monster-type creature that is alleged to swim in the waters of northwestern Pennsylvania's Allegheny Reservoir, only several miles up the road from where I grew up. The Allegheny Nessie isn't famous like the original Loch Ness Monster, but it's fun local lore that I can't help but love. I'm skeptical, as I am about everything, but I do personally know somebody who researches the strange goings-on in the reservoir, and he is convinced that something is haunting the waters. And skeptical or not, I love this shit. Because I don't have anything better to write about tonight than cryptozoology, follow me below the fold for a trip into the weird...
But First, A Word From Our Sponsor:
Top Comments recognizes the previous day's Top Mojo and strives to promote each day's outstanding comments through nominations made by Kossacks like you. Please send comments (before 9:30pm ET) by email to topcomments@gmail.com or by our KosMail message board. Just click on the Spinning Top™ to make a submission. Look for the Spinning Top™ to pop up in diaries posts around Daily Kos.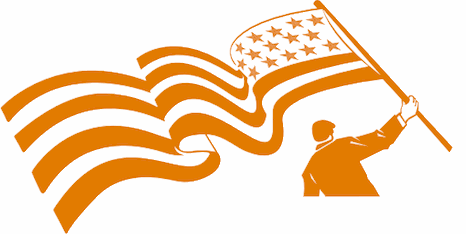 Make sure that you include the direct link to the comment (the URL), which is available by clicking on that comment's date/time. Please let us know your Daily Kos user name if you use email so we can credit you properly. If you send a writeup with the link, we can include that as well. The diarist poster reserves the right to edit all content.
Please come in. You're invited to make yourself at home! Join us beneath the doodle...
The Allegheny Reservoir may be beautiful, but it has a troubled history. It covers what used to be Kinzua Valley, which the Allegheny River (one of the three major rivers running through Pittsburgh) snaked through--15,000 acres of which George Washington granted the great Seneca War Chief Cornplanter in 1796 through a treaty. That treaty was coldly abandoned by the United States government in 1965, when the Kinzua Dam was erected, flooding the valley and completely washing away the towns of Kinzua and Corydon (my great-grandfather was among those who were forced out of Kinzua). Chief Cornplanter's remains had to be relocated, and there are still said to be unrelocated Seneca graves underwater. The Seneca--for good reason--have named the reservoir "Lake Perfidy." You may recall this story from the Johnny Cash song:

Today, the Allegheny Reservoir is something of a tourist destination, many if not most tourists undoubtedly not understanding the history. It is also a local destination for boating and fishing. And every once in a while, a local boater or a tourist will claim to see something strange in the waters--a long, Nessie-type creature swimming among the fish. Take this story from a local resident by the name of Becky:

…my friend and i have seen that monster from the first jake's rocks outlook. it was about 7 years ago, maybe the summer of 2000. to me it looked like a loch ness monster type creature. i did not see the head but i think it was the middle body area. it was in the water between the actual concrete dam and the bouys that people can not boat/swim beyond. (area to the left of shale beach if you are standing at shale beach). mind you the cars from the jake's rocks overlook look like matchbox cars. this thing was huge. it happened very sudden but it felt like it was in slowmotion. we both stood there speechless. our friends still to this day do not believe us. my friend and i have named it the serpent, believing we were the only people who have ever seen this thing. we still talk about it today and just laugh because nobody believes us, knowing what we saw, but maybe it's not a joking matter. there was something in that lake that day and i am not sure what it was, but we saw something rather strange that day.
You may or may not believe Becky, but she is not alone. I even heard once of a woman who claims she was physically attacked by the creature. Accounts show up online and through local word-of-mouth by the dozens.
From the above-linked Examiner article:

[Kinzua Dam staff] told me that there have been some very strange sightings of a lake creature at Kinzua. She had heard a report from a Park Ranger that the Dam divers had a harrowing encounter with a very large snake-like creature within the last year. There was video supposedly shown by the Army Corps of Engineers to some Government officials of the creatures in Lake Perfidy. The executive told me the neck of the creature they had on tape had a massive neck that was almost two feet thick. The tape was made as divers were doing maintenance on the Dam itself and it also showed some monstrous fish near the bottom of Lake Perfidy as well. I was told that the divers have since resorted to working in cages as they inspect the Dam for fear of both the unknown aquatic creature and the car sized Catfish that might mistake them for a possible snack.
According to Seneca tribal representatives who spoke with the author of the article, ancestral legends indicate that there is an underground system of tunnels and caves linking the Kinzua Valley with nearby Lake Erie, which (if you believe in the monster's existence) may or may not explain why the Allegheny Nessie started being spotted after the construction of the dam.
Whether or not there is a monster swimming in the depths of the Allegheny Reservoir remains unsolved. But it's fun to talk about. And it even inspired the council patches when my Boy Scout council went to the 2005 National Scout Jamboree (I'm sure I still have several of the below patches in a box somewhere):
And now, if this diary was too out there for you, here's what has been going on in our reality-based community...
TOP PHOTOS
August 2, 2013
Enjoy jotter's wonderful PictureQuilt™ below. Just click on the picture and it will magically take you to the comment that features that photo. Have fun, Kossacks!