But First, A Word From Our Sponsor:
Top Comments recognizes the previous day's Top Mojo and strives to promote each day's outstanding comments through nominations made by Kossacks like you. Please send comments (before 9:30pm ET) by email to topcomments@gmail.com or by our KosMail message board. Just click on the Spinning Top™ to make a submission. Look for the Spinning Top™ to pop up in diaries posts around Daily Kos.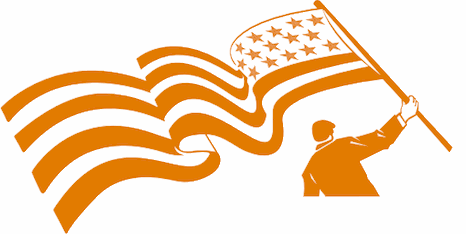 Make sure that you include the direct link to the comment (the URL), which is available by clicking on that comment's date/time. Please let us know your Daily Kos user name if you use email so we can credit you properly. If you send a writeup with the link, we can include that as well. The diarist poster reserves the right to edit all content.
Please come in. You're invited to make yourself at home! Join us beneath the doodle...
Last Friday, John Aravosis over at America blog posted this newly released tape of Richard Nixon and his henchmen having a candid, if not really sadly misinformed, conversation about All in the Family and the terror it introduced to their twisted concept of that period's zeitgeist.
Nixon: CBS came on with a movie. They had two magnificent handsome guys, and a stupid old fellow in it. They were glorifying homosexuality!

Ehrlichman: Was that a panel, sir?

Nixon: Hell no, it was a movie!

Haldeman: No, that's a regular show, it's on every week. And usually it's just set in the guy's home. It's usually just that guy, who's a hardhat.

Nixon: That's right, he's a hard hat.

Ehrlichman: And he always just looks like a slob.

Nixon: Looks like Jackie Gleason.

Haldeman: And then he has this hippie son-in-law. And, uh, usually the general trend of it is to downgrade him, and upgrade…

Nixon: Upgrade the hippie son-in-law.

Haldeman: Make the square hardhat to be bad.

Ehrlichman: What's it called, I've never seen it.

Nixon: Archie is the guy's name.

Ehrlichman: Now that's real family entertainment, isn't it?

Nixon: The point that I make is that goddamit, I do not think that you glorify, on public television, homosexuality! You ever see what happened, you know what happened to the Greeks? Homosexuality destroyed them. Aristotle was a homo, we all know that. So was Socrates.

Ehrlichman: But he never had the influence that television has.

Nixon: The last six Roman emperors were fags. You see, homosexuality, immorality in general, these are the enemies of strong societies. That's why the communists and the left-wingers are pushing it. They're trying to destroy us.
If you are unfamiliar with this show that ran from 1971-1979, it basically revolved around a family living in Queens. The patriarch, Archie Bunker, was portrayed as an embittered right winger unable to cope with the cultural changes taking place around him. The character is an ultra-conservative bigot's bigot, an anti-intellectual who is given to ranting and raving his absurd views. Tension is created between him and his son-in-law, Mike Stivic, an unapologetic liberal activist who is married to Archie's daughter, Gloria, a burgeoning feminist herself. This durm und strang swirls around Archie's wife, the lovably simple and kind Edith Bunker, whose innate sense of decency holds the family together. It was a remarkable show for its generation, fearlessly tackling the social and political upheaval of the times and introducing subject matter never before seen on the television. It did so with a decidedly liberal bent, deftly dismantling the right wing, reality-defying windmills that the teabagger crowd still tilts at to this day.
The response to the show taking place between Nixon, Ehrlichman and Haldeman is something LGBT people across generations understand immediately. It is all still very much recognizable to us today. Unable to examine their philosophy and face up to the reasons a diverse nation consistently rejects them is a hallmark of the conservative. They are just as rabid today as they were back in the day.
The conversation between these men is pretzel logic at its finest. They start out by discussing a trending show they clearly know nothing about, yet irritates them on principle. Movie, television program, book, it didn't matter. It dared resonate with the masses and so garnered their aggravated attention and must be burnt with fire. In an unguarded moment, the President of our United States gives us insight into his frustrated impotency. It must be denounced out of hand and a scapegoat deployed. And, as happens so often with these people, the scapegoat of choice is that fabulous Kraken "The Fag".
Never mind that the complexities that brought about the fall of Rome had little to do with a problem with teh gays. Never mind that our country was mired at the same time in mud not unlike Rome's. Nixon immediately went there because he really had no where else to go. In his sick mind, it was butt sex what was doing us in, not corruption or war or religious conflict. It was his right wing deflection kicking in like a placebo.
Fast forward ahead to the rhetoric we have endured this past decade as our fight for equality has gained headwind. Beginning with the Prop 8 fight and drudging through to its conclusion at the Supreme Court, the ugly head of Nixonian logic reared its ugly head again and again like the Whack-a-Mole game.
The difference is, that this time we are winning the good fight, not in the court of conservative public opinion on some television show, but in the actual court.
TOP MOJO
August 3, 2013
(excluding Tip Jars and first comments)
Got mik!
1) Snowden Should Have Gone into Banking by JekyllnHyde — 178
2) Inept, pathetic, and ineffective. by psychodrew — 130
3) You'd think someone working in the government... by markthshark — 99
4) Thanks for the Endorsement, PhilJD by JekyllnHyde — 90
5) Anyone checking to see if this is from the hill? by JesseCW — 69
6) Such a grave & total failure of police training... by kck — 64
7) Smarter than the average bear! n/t by surfermom — 61
8) Can the IP be traced farther? by phillies — 61
9) Hi Eric, you were missed by Tara the Antisocial Social Worker — 59
10) You are just fucking amazing, JiH! Not only that by PhilJD — 59
11) OMG by marykk — 58
12) love that caroon, JekyllnHyde! by allenjo — 57
13) Actually, that's video's a little eerie. by Sirenus — 54
14) i just appreciate by Laurence Lewis — 52
15) All you need to know: by Mother Mags — 51
16) No Shit. But remember J&H is a pro cartoonist. by FishOutofWater — 50
17) Oh Hai T-Dub - LOL - "Steve I Know You Hear Me": by leonard145b — 48
18) We have the highest prison by lyvwyr101 — 48
19) Happy Caturday, everybody! by CoolOnion — 48
20) They're Both Wrong. by Gooserock — 47
21) ohai Hai by kishik — 47
22) Whether or not it's by training by ActivistGuy — 44
23) which says quite a lot by Laurence Lewis — 44
24) I miss the days when I would have known by James Hepburn — 44
25) No Justice, No Peace! by JekyllnHyde — 44
26) What part of stripping the machinery out of our by Horace Boothroyd III — 43
27) I am glad that NC is getting national attention as by LamontCranston — 42
28) Put a little red in your garden by Eddie C — 42
29) Anyone paying attention ALSO knows that concerns by PhilJD — 42
30) And yet, despite being universally admired here... by PhilJD — 42
TOP PHOTOS
August 3, 2013
Enjoy jotter's wonderful PictureQuilt™ below. Just click on the picture and it will magically take you to the comment that features that photo. Have fun, Kossacks!