Some very smart "rocket scientists" seem to think so.
As cited on NASA's Global Climate Change page:

Press Release: Could planting trees in the desert mitigate climate change?
European Geosciences Union -- 31 July 2013

As the world starts feeling the effects of increasing atmospheric carbon dioxide and consequent global temperature rise, researchers are looking for a Plan B to mitigate climate change. A group of German scientists has now come up with an environmentally friendly method that they say could do just that. The technique, dubbed carbon farming, consists in planting trees in arid regions on a large scale to capture CO2. They publish their study today in Earth System Dynamics, a journal of the European Geosciences Union (EGU).


"Carbon farming addresses the root source of climate change: the emission of carbon dioxide by human activities," says first-author Klaus Becker of the University of Hohenheim in Stuttgart.

"Nature does it better," adds Becker's colleague Volker Wulfmeyer, "if we understand and can make use of it in a sustainable manner."

When it comes to sequestering carbon from the atmosphere, the team shows that Jatropha curcas does it better. This small tree is very resistant to aridity so it can be planted in hot and dry land in soil unsuitable for food production. The plant does need water to grow though, so coastal areas where desalinated seawater can be made available are ideal.
[...]
But would they end up doing with all those carbon-sequestering crops of Jatropha curcas? Perhaps those Geo-scientists have a few ideas on that ...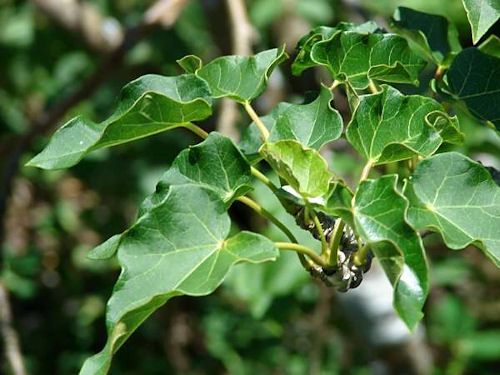 About Jatropha Curcas -- JatrophaCurcasPlantations.com

Jatropha Curcas is a non edible oil crop predominately used to produce bio-diesel.

In addition to bio-diesel production, the by-product of Jatropha Curcas' trans-esterification process can be used to make a wide range of products including high quality paper, energy pellets, soap, cosmetics, toothpaste, embalming fluid, pipe joint cement, cough medicine and as a moistening agent in tobacco.

The Jatropha Curcas seed cake which is the waste by-product of the bio-diesel trans-esterification process can be used as a rich organic fertilizer.


Jatropha Curcas grows best on well drained soils (pref PH 6-9) with good aeration but is well adapted to marginal soils with low nutrient content.

Jatropha Curcas grows well with more than 600 mm rainfall per year and it can withstand long periods of drought. The plant sheds its leaves during a prolonged dry season.
[...]
Well, what do you think? Is this an idea with promise, or an idea with ever-more problems?
Remember eventually, we got to do something!