Every day is a new day and with that, a new opportunity.
EVERYONE is welcome and please join us each morning at 7:30 AM PACIFIC
to tell us what you're working on, share your show & tell, vent, whatever you want...
...this is an open thread. Nothing is off topic.
Boujou!
Our own navajo, as well as fellow Kossacks Bill McKibben, boatsie, citisven, dsb, Glen the Plumber, remembrance, and TheLittleOne, spent the weekend participating in Summer Heat, marching on Chevron's Richmond Refinery. Saturday was the one-year anniversary of the refinery's explosion, fire, and leak of toxic fumes, and demonstrators took their protest to Chevron's front door.
Two days ago, Idle No More and other indigenous activists took center stage at the demonstration, echoing the voices and invoking the spirits of our ancestors, this land's first keepers. They demanded a halt to the importation and processing of tar sands and other destructive practices, and invited those present to join in the fight for environmental and climate justice.
As always, navajo was there with her camera to record it all.
Watch for her upcoming diary this week, detailing her experience and featuring the images she captured while joining arms with hundreds of other American Indian and First Nations activists in the most urgent battle of our time.
To whet your appetite, below is one example: Canadian First Nations signs demanding that the government "HONOR OUR TREATIES," flanked on the viewer's left by the iconic American Indian flag (we have one of those!), and on the right by the yellow Idle No More banner. What's not immediately evident is the eclectic, and electric, collection of marchers, speakers, singers, dancers, drummers — all there on behalf of Mother Earth. You will see and feel it, however, when she posts her diary.

BABY VERONICA'S ADOPTION BY NON-INDIANS FINALIZED,
CASE SPARKS LITIGATION CROSSFIRE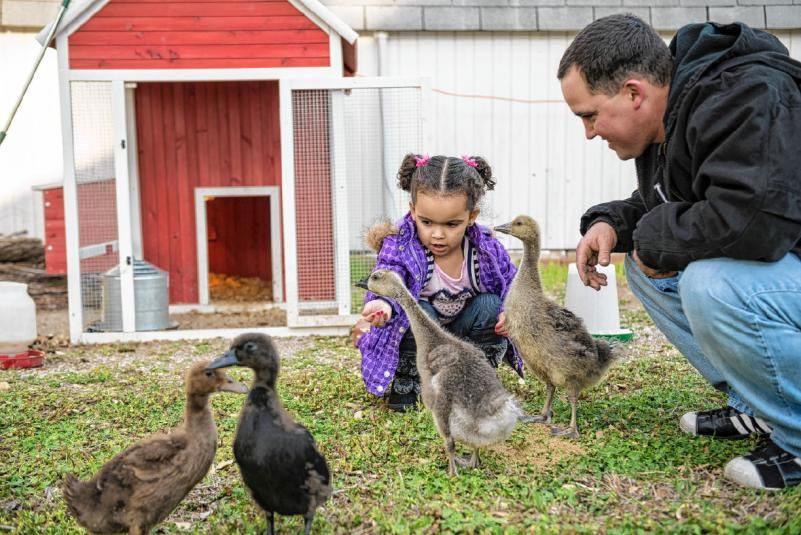 Last month, to the tune of racist commentary by Samuel Alito, the U.S. Supreme Court held that Baby Veronica could be taken from her current Oklahoma home with her Cherokee biological father and sent to South Carolina to live with a white adoptive family.
Now, the arrows of litigation are flying from all directions.
Last Friday, the SCOTUS rejected father Dusten Brown's last-ditch effort to save his daughter. Mr. Brown requested a temporary stay of the order to transfer his child, which the Court denied without comment. Interestingly, however, Associate Justices Ruth Bader Ginsburg and Sonia Sotomayor both noted that they would have granted the request for a stay.
Meanwhile, a South Carolina Family Court judge finalized the adoption proceedings, and ordered that Baby Veronica be transferred to the custody of the Capobiancos. Declaring the matter "settled," that judge, Daniel Martin, Jr., additionally rejected a Cherokee Nation lawyer's request for an emergency injunction pending a hearing to determine the now-four-year-old little girl's best interests, and imposed a gag order on the parties to the adoption proceedings.
The Cherokee Nation has vowed to fight. The Native American Rights Fund [NARF] has followed suit, filing a complaint on behalf of Baby Veronica late Thursday in federal district court, citing civil rights violations. Joining NARF in the suit are both the National Congress of American Indians [NCAI] and the National Indian Child Welfare Association [NICWA].
Meanwhile, the child's biological mother, Christinna Maldonado, has filed her own lawsuit, seeking a declaration that the ICWA is unconstitutional on equal protection grounds, arguing that considering "race" is impermissible. While legal experts tend to agree that her claim is frivolous and stands no chance of success, others are cautious: Alito's snide and open racism in the Court's decision, coupled with some flagrant conflicts of interest involving Maldonado's lawyer, certainly leave the ICWA on less sure ground than it was a month ago.
Sources in Washington have pointed out that [lawyer Lori] Alvino McGill's role in Adoptive Couple is more than that of a spokesperson for Christy Maldonado. As it turns out, Chief Justice Roberts and former solicitor general Ted Olson, both of whom sided with the Capobiancos, attended Ms. Alvino McGill's 2006 wedding to Matthew McGill who, coincidentally, was a clerk for John Roberts in the D.C. Circuit Court of Appeals. Therefore, given the cozy nature and small world influence in the Capitol's legal circles, observers say it was no surprise when Adoptive Couple v. Baby Girl was granted petition of certiorari in January.
Eleven other women have joined Maldonado's suit to overturn the ICWA. One of them is apparently a white woman who is trying to claim Cherokee ancestry, and then use that claim to invalidate the ICWA:
Joining Maldonado in the suit are 10 unnamed women and Samantha Danielle Lancaster of Minnesota, who identified herself as white but thought she might be 1/64th Cherokee.

Her daughter, Abigail Arlene Lancaster, was born June 19. Lancaster and the girl's non-Indian father found a couple to adopt Abigail, but the Cherokee Nation may block the adoption because of the infant's suspected Indian heritage, according to the suit.

Chrissi Nimmo, assistant attorney general for the Cherokee Nation, disputed Lancaster's account. Nimmo said Lancaster told an adoption agency that she is Cherokee, so the agency reached out to the tribe to determine whether the ICWA applied.

But Lancaster isn't an enrolled member of the tribe, Nimmo said, so the ICWA would not be invoked.
"Reprehensible" is about the kindest word I can come up with for this suit, and particularly for the behavior of Ms. Lancaster. I can come up with several other words, but some of them might result in my banning.

If our histories, and South Dakota's current practice of stealing Indian children, have taught us anything, it is that the ICWA must be preserved and strengthened. You can help do so by supporting the Native American Rights Fund, here.


IN 1940s, CANADIAN GOVERNMENT USED FIRST NATIONS CHILDREN IN MALNUTRITION "STUDIES" WITHOUT THEIR KNOWLEDGE OR CONSENT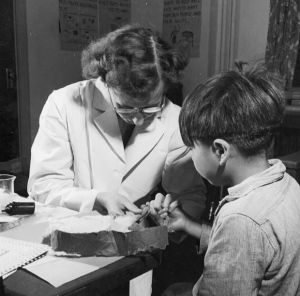 Speaking of sins again Indian children, from paradise50 comes news of yet another historical horror show.
The histories of people of color on this continent are rife with examples of abusive experimentation and medical "treatment." The so-called "Tuskegee Experiment," the alleged syphilis study, is perhaps the most infamous, but many others exist. There was the unconsented, forced sterilization of Indian women by the Indian Health Service — and we now know that women prisoners in California, disproportionately women of color, were still being sterilized against their will by the state's Department of Corrections at least as recently as 2010. There was the study of Havasupai Indians by University of Arizona researchers that involved taking samples of their blood and DNA for specific analysis, to which the participants consented; they did not, however, consent to subsequent uses of their samples for other purposes, including self-promotion and financial gain by the researchers involved.
Now comes a story that raises the spectre of a whole host of new historical horrors, because it involves children forcibly relocated to Indian residential schools.
From 1942 into the 1950s, "scientists" employed by the Canadian government conducted a series of alleged "studies" of malnutrition. They used, literally, a captive audience as the subjects of their experiments: nearly 1,000 hungry, malnourished First Nations children forcibly enrolled in Canada's residential schools, the government-mandated facilities for educating First Nations children.
The first round of experiments occurred in northern Manitoba, with an experimental group of 125 people who received "nutritional supplements," and a control group of 175 who received none. The second round was launched five years later, and involved nearly 1,000 children across six boarding schools, without, apparently, anyone's knowledge, much less consent:
In one school, where it was found that students were receiving less than half the daily recommended intake of milk, the researchers tested the effects of tripling the children's milk allowance — but only after keeping it at the same, low level for two more years to establish a baseline against which to compare the effects. At another school, the researchers ran a randomized, double-blind controlled trial — giving one group vitamin C supplements and the other a placebo — again after a two-year baseline period. Children at a third were given bread made with a type of fortified flour that was not approved for sale in Canada; many of them later developed anaemia. The researchers also prevented the children at all six schools from receiving preventive dental care, because oral health was a parameter used to assess nutrition.
The first one is especially disturbing, since we now know that the vast majority of people of color (and 85-95% of American Indians), cannot metabolize dairy. Trebling their milk intake must have doomed those children to horrible pain and discomfort (and probably often embarrassing accidents), to say nothing of the long-term health problems that would have resulted.

There is, predictably, an attempt to minimize it — although the medical ethicist quoted for that purpose undoubtedly doesn't even realize that she's doing so when she refers to "the context of that time." While it is true that principles of "informed consent" were not yet fully internalized by the medical and scientific professions in 1942, they were enshrined in the 1947 Nuremberg Code developed during the Nuremberg Trials of Nazi officers and medical professionals.

But some acts are simply wrong, no matter the "time" or "context."

The real key here is the one that neither the ethicist nor the author addresses, which is to go back one step further and ask why it is that officials thought it was appropriate to engage in such [mis]conduct with this population. The thought of such behavior toward white, middle-class children, even in 1947, is frankly unimaginable. But when a population is regarded as "less than" — particularly when it involves a community of color in a white dominant culture — it becomes much easier to rationalize obscenity.

And obscenity it was. The scientific method was already well established, yet these "studies" appeared to have no particular goal, nor was the "research" used for any scientific purpose:
"It's not just bad ethics, it's bad science," [Ryerson University medical ethicist Nancy] Walton says of the Canadian government research. "They didn't appear to try and prove or disprove any hypothesis that I can see, or make any statistical correlations."

Indeed, says [the author of the original story, University of Guelph's Ian] Mosby, very little of value came out of the research. He found no evidence that the northern Manitoba study was completed or published. The school experiments were presented at conferences and published, but they led to no important advances in nutritional science or improvements in conditions at the schools. "They mostly just confirmed what they already knew," Mosby says.
Canada's indigenous leaders are, understandably, outraged. The country's Assembly of First Nations has demanded that the government turn over all documents and other evidence pertaining to these "studies."

Canada has already established a Truth and Reconciliation Commission, tasked with investigating the legacy of the nation's residential schools. According to the country's minister of aboriginal affairs, Bernard Valcourt, the government has already turned over to that commission some 900 documents related to the malnutrition "studies."

Perhaps the National Congress of American Indians should look into the possibility that similar "studies" were conducted here.

A side note: When an entity of the dominant culture proposes to engage in "truth, healing and reconciliation" for a population that it has subjected to systematic abuse and discrimination that meets the legal definition of genocide, it is perhaps not advisable to begin its official mandate with the phrase "There is an emerging and compelling desire to put the events of the past behind us . . . ."

Really.

More "This Week In American Indian News" and Latest Updates on Kossack Regional Meet-Up News Below the Frybead Thingey
SOUTH DAKOTA STILL SUPPRESSING INDIAN VOTE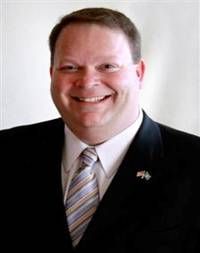 For Republicans in South Dakota, it appears that there can never be enough suppression of the Indian vote.
Cheyenne River, Crow Creek, and Pine Ridge Oglala Lakota tribal nations, joined by Native voting rights group Four Directions, Inc., had filed a request with the South Dakota Board of Elections seeking its support for the use of federal funds to establish satellite voting locations on their respective reservations for the 2014 election cycle. Last Wednesday, the Board voted 4-3 to deny that request, with the deciding vote cast by Secretary of State Jason Gant (R).
The tribes and Four Directions say the satellite stations, which would provide voter-registration and absentee-voting services in the weeks prior to Election Day in Wanblee, Eagle Butte and Fort Thompson, are essential to Native Americans seeking more election access.

Four Directions Executive Director O.J. Semans and consultant Bret Healy told board members during the conference-call meeting that the funds can be used for the satellite offices and that Gant has the discretion to release them.

Gant, however, argued that it's unclear whether the federal HAVA funds held by the state can be used for the satellite stations, since they would be in incorporated counties. Previous satellite stations in Shannon County on the Pine Ridge Reservation and Todd County on the Rosebud Reservation qualified for HAVA funds. But they were in unincorporated counties without courthouses.
Records show, however, that Gant has opposed this from the start, engaging in delaying tactics throughout the process. Now he wants to wait for an opinion from the federal Election Assistance Commission [EAC] — despite the fact that the EAC remains essentially defunct. And why is it defunct? Because Republicans in Congress like it that way. They have refused since 2011 to nominate officials to fill its positions, and the body has not had enough members for a quorum since 2010. It has not had a full staff since 2009.

As a Republican Secretary of State, Jason Gant knows this. He cannot claim ignorance — or, if he can, then he is supremely unqualified for his position and should step down immediately anyway. His tie-breaking vote to deny support for HAVA funds for satellite voting locations on Indian reservations can be seen for nothing other than what it truly is: yet another foot-dragging stalling tactic designed to ensure Republican control of South Dakota by denying Indians their right to vote.


WHITE HOUSE COUNCIL ON NATIVE AMERICAN AFFAIRS HOLDS FIRST MEETING.
NO NATIVE AMERICANS PRESENT.
On July 29th, new Interior Secretary Sally Jewell convened the first meeting of the even newer White House Council on Native American Affairs, which she chairs in her official capacity. Representatives from offices and agencies across the executive branch were there.
No actual Native Americans were in attendance.
Three days prior to the meeting, Jewell hosted a conference call with tribal leaders from across the country, and according to her staff, "this input helped guide the meeting."
Great. Did it ever occur to anyone that perhaps the thing to do would be to fly said tribal leaders to Washington for the meeting? Or, perhaps better yet, bring the meeting to tribal leaders? There would have been great value in getting executive-branch officials the hell out of the Beltway Bubble and into Indian Country.
Derek Bailey, former chairman of the Grand Traverse Band of Ottawa and Chippewa Indians, said he does not trust federal policy makers to be able to accurately represent tribal views without tribal leaders in the room.

"I am not confident, from my experiences, that all federal bureaucrats will accurately represent concerns of the tribes to the White House Council," Bailey said. "For tribal relations to truly rise to the next level with the U.S. government, having opportunities for engagement and meaningful dialogue is imperative, and I believe welcomed by most tribal leaders."

It's disheartening to Bailey that the Council is not providing tribal leaders with the opportunity to be heard in person, because he believes Obama's intent in creating the group is to develop stronger working relationships between federal officials, agencies and tribal nations.

"[A]ny time tribal leaders can be included and rightfully given the opportunity to increase understanding and awareness of issues affecting Indian country, [it can] only help all involved," Bailey said.
It's unclear who bears primary responsibility for this boneheaded move, but someone needs some educating. The whole thing smacks of the usual patronizing Great White Father-ism that has been inflicted on tribal nations since first contact.

Secretary Jewell: Are you listening?

MINNEAPOLIS'S ANCIENT TRADERS MARKET BACK IN NATIVE HANDS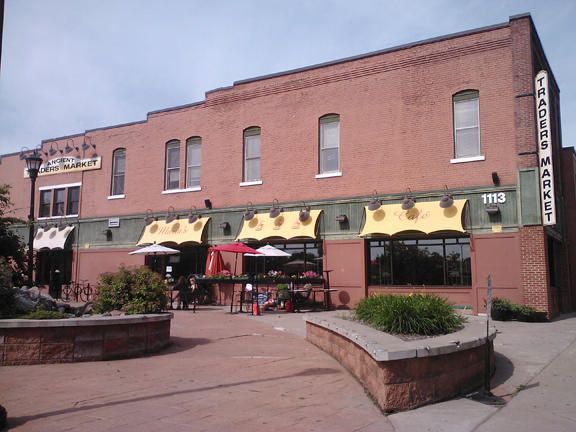 In recent years, a famed Indian market in Minneapolis has been owned by non-Indian interests. That is, until May 31, when Ancient Traders Market passed back to Native hands by way of the American Indian Community Development Corporation [AICDC].
In the 1970s, some Indian women in Minneapolis saw a need in their communities: for traditional foods and other products, made well, and made available at reasonable prices in a way that would support Native businesses. To fill that void, they formed the American Indian Business Development Corporation [AIBDC], and launched the Ancient Traders Market.
Over the next 30 years, the AIBDC would reorganize under various names, but always with the goal of promoting Native economic development, finally becoming the Great Neighborhoods Development Corporation. Great Neighborhoods eventually expanded into North Minneapolis, using the Ancient Traders Market as collateral to obtain a loan from Local Initiatives Support Corporation [LISC] to finance its development project.
Then came the Bush crash of 2008 — and with it, the bankruptcy of Great Neighborhoods. The property went into foreclosure, but LISC was no ordinary creditor: The group actively sought to return the property to American Indian ownership.
The AICDC and the LISC have entered into a multiyear partnership agreement that would shore up community and economic development in the city's Phillips Neighborhood, where the market is located, while simultaneously returning the market and the building in which it is housed to American Indian ownership. The purchase price was $2.2 million.
This is only the latest in the AICDC's efforts to promote Native ownership and sustain Native development:
AICDC's role in such initiatives was outlined in the American Indian Community Blueprint, which was created by the Native American Community Development Institute in 2010. The Blueprint's introduction states that the document "establishes a community-development framework for asset-based, solution-oriented strategies designed to advance American Indian interests and opportunities" in the Twin Cities.

"AICDC's role starts with the acquisition of key properties," said Goze. "Once we have the properties, we can look at the future of development."

With these goals in mind, AICDC has become a key stakeholder of property along the American Indian Cultural Corridor. The organization currently owns all the land on the north side of Franklin Avenue from Hiawatha Avenue to the Franklin Community Library, with the exception of the Minneapolis American Indian Center. Ancient Traders Market, located on 1113 East Franklin Avenue, marks the first purchase AICDC has made on the south side of the street. One of the organization's goals is to eventually own the Franklin Circles Shopping Center and Aldi supermarket just east of Ancient Traders Market.

"We'd like to get land back that was once held by Indian organizations and secure it," said Goze.
Currently, the building itself houses a diverse group of tenants, including the African American AIDS Task Force, the Southeast Asian Refugee Community Home, and the Leech Lake [Band of Ojibwe] Urban Office. That kind of diversity provides a built-in base for future community organizing and collaboration among a broad array of underserved populations. It would be encouraging to see the AICDC not only retain such tenants, but support outreach and collaboration among them in future community and economic development efforts.


A&E'S LONGMIRE BLOWS IT WITH INDIAN STEREOTYPES AND SLURS
So it's come to my attention that yet another contemporary pop-culture standard is getting it wrong in a particularly toxic way.
This time, it's the A&E Network's critically acclaimed television series Longmire, based on Craig Johnson's Walt Longmire mystery series of books. [Whether Johnson, a white author, has engaged in the same casually racist inaccuracies in his books I can't say, not having read them; in my experience, such books are usually at least as problematic as their film and television versions.]
A few weeks ago, it was an episode involving a supposed contrary. They used the word "heyoka," which is not a Cheyenne word at all, but a Sioux word. And the lead character mispronounced is as hye-oka, rather than hay-oka. And it doesn't mean "contrary" at all — there's a different word for that — but rather, "clown."
And the Cheyenne word for "clown," as nearly as I can tell, is háaenóvetane. The word for "contrary" seems to be hohnohka — which, with a guess at pronunciation, is probably rather close to heyoka — but you know what they say about when "close" actually counts, and this ain't horseshoes.
Oh, and the "contrary" turned out to be an alcoholic schizophrenic who murdered his own sister, a woman who was taking money from desperate people and pretending to have "visions" about their loved ones.
No negative stereotypes there.
But last week's episode featured a character — the African American wife of a [dead] Northern Cheyenne character — announcing that she was "not exactly the typical Cheyenne squaw."
Really?
First: "Wife" ≠ "woman." In English, or in Cheyenne, or in Anishinaabemowin and the other Algonquin languages from which the word "squaw" is originally derived — and probably not in any other language, either. Because not every woman is a "wife" (and, in some cultures, not every "wife" is a woman).
The Cheyenne word for "woman" is hē'e, pronounced more or less like heh', with a glottal sound at the end. Which, of course, sounds nothing like "squaw" — or even like skwa or iskwa or skwe or iskwe or kwe or ikwe.
But never let anything like a fact get in the way of an opportunity to use a stereotypical [contemporary] slur.
And none of this even touches the series' habit of having Henry Standing Bear (played by Lou Diamond Phillips) speak in a stereotyped Hollywood-Indian cadence, to say nothing of its constant portrayals of other Indians as drunk, violent, and dysfunctional — in a word, as savages.
I also wonder what Northern Cheyenne activists think of the series having its lead Indian character own and run a bar.
It's just one more in a long line of recent cinematic efforts to play to stereotypes. It's not just Tonto; it's the casino-related corruption and violence that marks the Indian characters' roles in The Killing; it's the casino-related corruption and violence — and the use of non-Indians in leading "Indian" roles — in Banshee.
It's chapter and verse of the same old song, and it stinks.
They might as well stick a dead crow on it.


Chi miigwech.

:: COMMUNITY BUILDING UPDATES ::
Let's build communities!

Every region needs a meatspace community like SFKossacks.
We take care of each other in real life.
I urge YOU to take the lead and organize one in your region.
Please tell us about it if you do and we're here for advice.
•
THINK GLOBALLY, ACT LOCALLY
>>>Instructions on
HOW TO FORM A NEW DAILY KOS GROUP
NEW GROUPS IN THE PROCESS OF ORGANIZING:


Send a Kosmail to the organizers and ask for an invitation to the group.

• Northern Indiana Area: Kosmail Tim Delaney

• Long Island: Kosmail grannycarol

• Northern Michigan: Kosmail JillS

• Nebraska: Kosmail Nebraska68847Dem

• Westburbia Chicago Kossacks: Kosmail Majordomo

• New York Hudson Valley Kossacks: Kosmail boran2

• North Carolina Triangle Kossacks: Kosmail highacidity

• Caprock Kossacks (Panhandle/Caprock/Lubbock/Amarillo area) : Kosmail shesaid

• West Texas Kossacks (including Big Bend Region and El Paso) : Kosmail Yo Bubba

Note to the above new leaders: Feel free to leave a comment any day reminding readers about your new group. Also, tell us about your progress in gathering members. Kosmail me when you've chosen a good name for your group and have created a the group. Then I'll move you to the NEW GROUPS LIST. When you've planned a date for your first event I'll make a banner for you to highlight your event in our diaries and your diaries.
These are the groups that have started since * NEW DAY * began. Please Kosmail navajo if you have started a group before that.
NEW GROUPS LIST:

• California Central Valley Kossacks - Formed: Jul 29, 2012, Organizer: tgypsy

• New England Kossacks - Formed: Aug 6, 2012, Organizers:
Clytemnestra for Lower New England (Conneticut, Massachusetts, Rhode Island)
nhox42 for Upper New England (Maine, New Hampshire, Vermont)

• Houston Area Kossacks - Formed: Aug 7, 2012, Organizer: Chrislove

• Kossacks in India - Formed: Aug 14, 2012, Organizer: chandu

• CenTex Kossacks - Formed: Sep 9, 2012, Organizer: papa monzano

• Central Ohio Kossacks - Formed: Sep 26, 2012, Organizer: VetGrl

• Kansas City Kossacks - Formed Oct 15, 2012, Organizer: [Founder stepped down]

• Phoenix Kossacks - Formed Oct 16, 2012, Organizer: arizonablue

• Chicago Kossacks - Formed: Oct 31, 2012, Organizer: figbash

• Koscadia the Pacific Northwest coast from Northern California to Alaska
- Formed Oct 17, 2012, Oganizer: Horace Boothroyd III based in Portland, OR

• Boston Kossacks - Formed: Nov 7, 2012, Organizer: GreyHawk

• Motor City Kossacks South East Michigan (Detroit) Area - Formed: Nov 10, 2012, Organizer: peregrine kate

• Pittsburgh Area Kossacks - Formed: Nov 12, 2012, Organizer: dweb8231

• Salt Lake City Kossacks - Formed: Nov 17, 2012, Organizer: War on Error

• Twin Cities Kossacks - Formed: Nov 17, 2012, Organizer: imonlylurking

• Dallas Kossacks North Texas - Formed: Nov 21, 2012, Admins: Catte Nappe and dalfireplug. Please contact them to join the group. An Event Organizer needed.

• The Southern California Inland Empire Kossacks - Formed: Dec 3, 2012, Organizer: SoCaliana

• Los Angeles Kossacks - Formed: Dec 17, 2012, Organizer: Dave in Northridge

• Northeast Ohio Kossacks - Formed: Jan 16, 2013, Organizer: GenXangster

• Kansas & Missouri Kossacks - Formed: Jan 17, 2013, Organizer: tmservo433

• I-77 Carolina Kossacks who live from Columbia, SC to north of Winston-Salem, NC. - Formed: Jan 30, 2013, Organizers: gulfgal98 and eeff

• Indianapolis Kossacks - Formed: Feb 6, 2013, Organizer: CityLightsLover

• Southwest Ohio Kossacks - Formed: May 10, 2013, Organizer: Dr Erich Bloodaxe RN

• Northern Arizona Kossacks - Formed: Jul 5, 2013, Organizer: Sam Sara

• Mexican Kossacks - Formed: Apr 14, 2013, Organizer: roberb7
ESTABLISHED GROUPS LIST: (List will grow as we discover them)

• SFKossacks Founded by navajo, Formed: May 2, 2005

• Maryland Kos Founded by timmyc, Formed: Feb 23, 2011. Contact: JamieG from Md for a group invite.

• New York City Founded by Eddie C - Contact the group organizer for meet-up events: sidnora

• Baja Arizona Kossacks, Event Organizer: Azazello

• Three Star Kossacks Tennessee, Founded by maryKK, Formed: Apr 8, 2011

• Nashville KosKats, Founded by ZenTrainer Formed: Jan 30, 2012

• Virginia Kos Founded by JamieG from Md, Formed: May 3, 2011

• Kos Georgia Founded by pat208, Formed: Feb 13, 2011

• Colorado COmmunity Founded by Leftcandid, Formed: Feb 13, 2011

• New Mexico Kossaks Founded by claude

• Philly Kos Founded by mconvente Formed: Aug 29, 2011

• DKos Florida Founded by ThirstyGator, Formed: Feb 14, 2011, Currently organizing: Kosmail Vetwife to be included in next event.

• Oklahoma Roundup Founded by BigOkie, Formed: Feb 13, 2011, Currently organizing: Kosmail peacearena to be included.

• DKos Asheville Founded by davehouck, Formed: Feb 13, 2011 - Organizing Assist by: randallt
:: Events Currently on the Books for ALL Kossacks ::
Sunday, August 11th

Nashville KosKats Meet-up

TIME: 1:00 PM
LOCATION: Bosco's
1805 21st Avenue South • Nashville

ORGANIZER: Send ZenTrainer a kosmail to attend.

RSVPs:
1. peregrine kate
2. ZenTrainer
3. Land of Enchantment
4. jnhobbs
5. Patrick is Lucky
6. JKTownsend

Maybees:
Sandy on Signal
VelvetElvis
ladybug53


Latest diary: Nashville KosKats Meet-Up


Saturday, August 17th

Los Angeles Kossacks Dine at Saladang Song Again

TIME: 1:30 PM
LOCATION: Saladang Song
383 S Fair Oaks Ave • Pasadena

ORGANIZER: Send Dave in Northridge a kosmail to attend.

RSVPs:
1. Dave in Northridge
2.
3.

Maybees:

Latest diary: LA Kossacks: Meetup: August 17, 1:30 PM, Pasadena, Saladang Song

Saturday, November 2nd

SFKossacks BBQ in the Wine Country

TIME: TBD
LOCATION: Andrew McGuire's home in the Wine Country
Address to be given privately to RSVPs • Windsor

ORGANIZER: Send navajo a kosmail to attend.


Andrew McGuire is Executive Director of California One Care

RSVPs:
1. Andrew McGuire
2. navajo
3. Shockwave
4. Hunter
5. elfing
6. Hunter/elfling offspring
7. smileycreek
8. paradise50
9. dharmasyd
10. maggiejean
11. norm
12. Lusty
13. dksbook
14. Mr. dksbook

15. kimoconnor
16. jpmassar
17. side pocket
18. Mrs. side pocket
19. ceebee7
20. ceebee7's sister

Maybees:
Glen The Plumber
remembrance
TLO™

Send navajo a kosmail if you post a diary about an event so we can update our round-up.

Okay. Floor's open.
Tell us what you are doing on this NEW DAY?