Photo: NC Advancement Project
Charlotte NC: Forward Together!
Commentary by Black Kos Editor Denise Oliver Velez
The Forward Together movement Moral Monday protests continue to gather momentum in North Carolina. Yesterday they gathered in Charlotte NC to continue protesting draconian voting restrictions legislation, House Bill 589, churned out by Republicans and signed into law by Gov. Pat McCrory.
The central focus of this movement is captured in these words:
"Protection of voting rights must be at the center of a democracy, or do you not have a democracy" Rev. Dr. William Barber, President, NC NAACP.
Amen Rev. Barber, amen.
Local news coverage of the event had headlines like "Thousands turn out for Moral Monday protest in Charlotte"
Moral Monday Protest in Charlotte
Protesters held signs and listened to speakers who criticized the GOP agenda.
"They are taking us back 150 years," Kojo Nantambu, president of the Charlotte chapter of the National Association for the Advancement of Colored People, told the crowd. "We are going to fight." Charlotte, which is home to major businesses such as Duke Power and Bank of America, was the most recent stop for the Moral Monday movement that has drawn thousands of people to weekly demonstrations in Raleigh, part of an area known more for state government offices, universities and technology companies.
The Rev. William Barber said Moral Monday protests are uniting coalitions fighting for social, economic and environmental justice over what he calls divisive measures approved by Republican legislators. Barber, president of the state chapter of the NAAP, is coordinating demonstrations in each of the state's 13 congressional districts.
He organized a demonstration two weeks ago in Asheville that attracted thousands. In addition to Charlotte, protests were held Monday in the coastal community of Manteo, and in Burnsville in the western North Carolina mountains.
People are taking action, in the streets, and in the courts, and activists are aware that this is a long struggle. We have always faced a long struggle but it will not stop a growing coalition from moving forward.
The long road ahead for voting rights

Earlier this week, voting rights advocates filed three separate lawsuits challenging the new law – two in federal court in Greensboro and one in Orange County Superior Court.
In Greensboro, the North Carolina NAACP and 92-year-old Rosanell Eaton – an African-American woman and veteran election activist whose ability to vote is threatened by the new law — sued the governor and members of the state election board. Together they contend that the voter ID provisions, along with the shortening of the early voting period, the elimination of same-day registration, the rejection of out-of-precinct ballots, and the increase of poll observers and challengers likely to intimidate, disproportionately impact African-American voters, in violation of the Fourteenth and Fifteenth Amendments of the U.S. Constitution and Section 2 of the Voting Rights Act. Also in Greensboro, the League of Women Voters of North Carolina and other groups and individuals sued the state, the governor and election board members, challenging the changes to the early voting period, the elimination of same-day registration, and the rejection of out-of-precinct ballots under the Equal Protections clause of the Fourteenth Amendment and Section 2 of the Voting Rights Act.

In both cases the groups are seeking an injunction delaying implementation of the law until their claims have been resolved by the court. They are also asking the court to subject the state to preclearance under the Section 3 "bail-in" provision of the Voting Rights Act. The plaintiffs in the League of Women Voters case are not, however, challenging the voter ID provisions of the new law in federal court. Instead, with the same lead counsel, the League of Women Voters, the A. Phillip Randolph Institute and other individual voters sued the state and the board of elections in state court, contending that the voter ID provisions impact a broad array of voters, including not only African-American and other minority voters but also women, seniors and college students, in violation of the state constitution.

In Shelby County, a sharply divided Supreme Court tossed out the formula used to identify jurisdictions subject to preclearance under Section 5 of the Act — including 40 counties in North Carolina — as outdated. In its aftermath, voting rights advocates bemoaned the loss of a powerful tool against voting discrimination, while state lawmakers here and in other previously covered jurisdictions like Texas rushed to pass long-desired but potentially unlawful voting changes. But Shelby County also forced advocates to reconsider other enforcement tools under the Act and elsewhere in their efforts to combat voter discrimination and suppression. That included U.S. Attorney General Eric Holder, who days after the decision announced renewed Justice Department enforcement of the Act and invited speculation that North Carolina was on his list of targeted states.
U.S. Senator for North Carolina
Kay Hagan
has sent a
letter to AG Holder
urging him to take action.
"Protecting the fundamental right of our citizens to vote should be among the federal government's highest priorities."
NC Senator Josh Stein has called NC voting restrictions "un-American" and "offensive".
Since signing House Bill 589 on Monday, Governor Pat McCrory has focused on the voter ID aspect mandated by the bill calling it a 'common sense' measure.

But Senator Josh Stein says the bill includes dozens of other provisions that have received far less attention, which are clearly un-American. Specifically, the Wake County Democrat says he is troubled that this law eliminates the pre-registration of 16 and 17-year-olds to vote.

Stein says he also finds it offensive that since the bill was signed into law that local elections boards in Watauga and Pasquotank counties have moved to dial back the rights of college-age voters.

"The fact that you would eliminate an early voter site at the single largest precinct in a county that just happens to be on a college campus, and then even on election day they are merging three Boone precincts, which is more than 9,000 people, into a single precinct on the second floor with 24 parking spots, It's just so utterly transparent what they are trying to do," explained Stein.
The crowd that gathered in Charlotte, like the Moral Monday crowds elsewhere, was very diverse, as
facebook photos
demonstrate.
The young, the middle-aged and elderly of all colors were out in force.
Photo: facebook Veleria Levy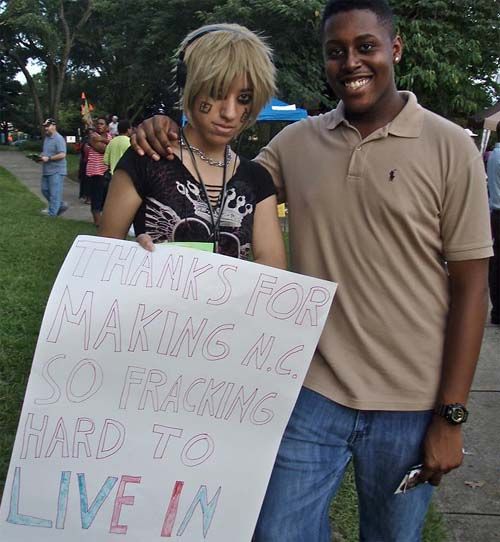 Photo: facebook Phoenixsong Alysia Stellamaris
If you are not in North Carolina there is still plenty you can do to support the groundswell, by keeping informed and passing the information on. And you can donate.
Southern Coalition for Social Justice
For those of you in the Washington DC metro area, on November 6, 2013, at Arena Stage, Campaign for America's Future will be holding a special event, honoring "the best of the progressive movement". Rev. William J. Barber will be receiving the Paul Wellstone Citizen Leadership Award, and the special guest speaker will be Senator Elizabeth Warren.
This groundswell against voting restrictions and disenfranchisement is taking place across the United States, not just in North Carolina. Voter suppression is not just a southern issue, it's a U.S. citizen issue.
So let's move forward together, and refuse to let Republicans push us back!
~~~~~~~~~~~~~~~~~~~~~~~~~~~~~~~~~~~~~~~~~~~~~~~~~~~
News by dopper0189, Black Kos Managing Editor
~~~~~~~~~~~~~~~~~~~~~~~~~~~~~~~~~~~~~~~~~~~~~~~~~~~

~~~~~~~~~~~~~~~~~~~~~~~~~~~~~~~~~~~~~~~~~~~~~~~~~~~
My best friend at 9 was white -- but interracial friendships later became a struggle. Here's why everything changed. Salon: The politics of being friends with white people.
~~~~~~~~~~~~~~~~~~~~~~~~~~~~~~~~~~~~~~~~~~~~~~~~~~~
In third grade, during the Presidential election of 1988, my grandmother asked me whom I was voting for. To her utter dismay, I proudly announced "Bush!" unsuspectingly mimicking the overwhelming choice that my young classmates had made during the class "election." She looked at me, shook her head forcefully and said, "Naw, Girl! Dukakis!" It would be many years before I understood that the difference in political orientations was just one of the many substantive differences between me and my classmates.
I had only begun to have white friends the year prior when I found myself newly "tracked" into the higher-achieving second grade class based on superior reading ability. Scattered into a predominantly white classroom among only a handful of black students left me desperately wanting to culturally fit in and sound like my peers, especially since the vast majority of black children I knew stayed concentrated in the "B" and "C" tracks. My awkward attempts to fit in resulted in me being teased mercilessly by my black peers, who from then on through the better part of high school both accused and found me guilty of "talking too proper," "acting white" and, perhaps most egregious of all, "thinking I was white."
I was grateful for the friendship of a white girl in my class, Amanda. I'm not sure why we were drawn to each other, but more and more, we became each other's primary playmates during recess. By fourth grade, Amanda and I were joined at the hip, so much so that our teacher, a Black lady named Mrs. Gaulden, still my all-time favorite teacher, called us Ebony and Ivory after the famous song. Amanda directed the classroom production of "Rosa Parks and the Montgomery Bus Boycott," starring yours truly as Rosa Parks.
It was Amanda with whom I had my first deep philosophical conversations. In fifth grade, I asked her what she thought about interracial marriage, probably after meeting a kid who had both black and white parents. She told me, "My daddy says people should marry their own kind." Having never heard it put quite that way before, I simply nodded my head. It sort of made sense. Even I knew that my friendship with Amanda was an anomaly.


(Credit: Blend Images via Shutterstock/kati1313 via iStock/Salon)
~~~~~~~~~~~~~~~~~~~~~~~~~~~~~~~~~~~~~~~~~~~~~~~~~~~

~~~~~~~~~~~~~~~~~~~~~~~~~~~~~~~~~~~~~~~~~~~~~~~~~~~
The first date of the Oddball Comedy and Curiosity Festival is in Austin. Ebony: Dave Chappelle's New Act.
~~~~~~~~~~~~~~~~~~~~~~~~~~~~~~~~~~~~~~~~~~~~~~~~~~~
The official return of Dave Chappelle is now upon us: The first date of the Oddball Comedy and Curiosity Festival, which Chappelle is co-headlining with Flight of the Conchords, is in Austin next Friday. So where's the big splashy tell-all magazine profile to go with the comeback? Considering this is the famously private and happily reclusive Chappelle we're talking about, that may never come. But what we do have, for now, is Jason Zinoman's New York Times preview of Chappelle's new act. Zinoman, who has also written a Kindle Single on the Great Return titled "Searching for Dave Chappelle," bounced around the country catching Chappelle's one-off warm-up shows. And he's got a couple of things to report.
First off: Dave's style is a bit less punchy these days: "Mr. Chappelle has always preferred ambling yarns to quick jokes, but his new material stretches the limits of stories, telling long, herky-jerky tales propelled by quick pivots in tone and perspective." Second: Chappelle is not shying away from that time he walked away from $50 million and the best show on TV: "[H]is jokes now always seem to circle back to his infamous exit from Comedy Central, explicitly or, more often, implicitly.


Courtesy of Ebony
~~~~~~~~~~~~~~~~~~~~~~~~~~~~~~~~~~~~~~~~~~~~~~~~~~~


~~~~~~~~~~~~~~~~~~~~~~~~~~~~~~~~~~~~~~~~~~~~~~~~~~~
One of the Caribbean's jewels is regaining some of it's luster. Part better policy, including lowering environmental lead levels. There is still work to do especially towards the LGBT community, but its a great start. New York Times: Jamaica Fights to Break Grip of Violent Past.
~~~~~~~~~~~~~~~~~~~~~~~~~~~~~~~~~~~~~~~~~~~~~~~~~~~
Gunshots every night, burned-down businesses and corpses — up to a half-dozen a day — used to define the neighborhood of Mountain View on the eastern hillsides of Kingston, Jamaica's capital. But not anymore.
Multimedia
Now, the nights are filled with barefoot soccer matches under streetlights or block parties that bring together former rivals from local gangs. No one has been murdered in Mountain View for three years.
"The dark cloud is moving away," said Keith Nugent, 76, a tailor in the neighborhood who counsels former criminals. "Young people here are beginning to gravitate to a sense of life, and function."
Jamaica is emerging as a rare bright spot in the hub of the fight against drugs and organized crime that extends across South America and the Caribbean. After more than a decade fighting lawlessness, with limited success, this small island with a reputation for both carefree living and bloodshed has begun to see results. Jamaica's murder rate, while still high, has fallen by 40 percent since 2009, and a respected study recently reported that "Jamaica has fallen from one of the more corrupt countries in the Americas to one of the least."
The situation here differs markedly from elsewhere in the region, in Central America and Mexico, where militarized, transnational drug cartels battle among themselves over the main smuggling routes into the United States. But experts and American officials say that as drug traffic shifts back to the Caribbean — because of intensifying enforcement elsewhere — Jamaica has done far more than many other countries to protect itself, by working transparently to strengthen weak institutions while welcoming assistance from outsiders.


Andrea Bruce for The New York Times
Girls leaving school for home in the Mountain View neighborhood in Kingston, which used to be notorious for its crime but has become safer, thanks in part to community policing.

~~~~~~~~~~~~~~~~~~~~~~~~~~~~~~~~~~~~~~~~~~~~~~~~~~~~~~
A young Haitian boy survived the devastating 2010 earthquake in Haiti and is piecing together a new life in South Florida with his single mother. Miami Herald: Haiti quake survivors settle in South Florida.
~~~~~~~~~~~~~~~~~~~~~~~~~~~~~~~~~~~~~~~~~~~~~~~~~~~~~~
"The house started shaking. We thought the movie had an explosion and stuff," he said. "We figured out it wasn't the TV."
The ceiling and concrete blocks rained down on the boys.
"I tried to grab him," Peterson said of the best friend he still calls "my brother". Slabs of concrete crushed Peterson's head, pinning it onto the edge of the bed. Nearby, Sekwa's body was buried beneath the rubble on the bed. "At first he was making a little bit of noise like yelling and then he stopped," Peterson said. "I knew he was dead."
Peterson would spend the next four days entombed in his sister's crumbled Port-au-Prince apartment and emerge as a lucky survivor after the devastating 2010 Haiti earthquake. Treatment of his injuries would land him and his fractured family in the United States.
Today, Peterson, now 12, and his mother, Amenise Jean-Baptiste, are learning to survive a new life in South Florida.
Unable to heave the pile of debris that pressed on his head, and with his best friend dead, Peterson remained trapped and terrified. "I couldn't, I just left it alone," he said. He fell in and out of consciousness. No food or water. When he could, he screamed, "Help me!" No one answered.
Haitian quake survivor Peterson Exais, courtesy Miami Herald
~~~~~~~~~~~~~~~~~~~~~~~~~~~~~~~~~~~~~~~~~~~~~~~~~~~~~~~~~~
Voices and Soul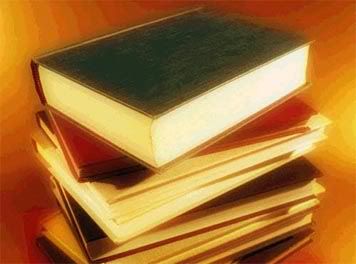 by Justice Putnam
Black Kos Poetry Editor
At a Tennessee Town Hall Meeting, TeaBircher darling and philanderer, GOP Representative Scott Desjarlais, told a frightened eight year old girl that her father would be deported regardless if it broke up her family, regardless of the legal right the rest of the family enjoyed. Her father would be shackled and shown the door. The little girl cried. The TeaBircher crowd of over 200 cheered.
It seems odd that the children of immigrants would deny the freedom and opportunity to recent immigrants that was afforded their parents. It seems odd that those same children who were born here of immigrant parents, would deny the citizenship to the children born here of recent immigrants; especially since one of the great unstated truisms, is that there is...
Lady Freedom Among Us

don't lower your eyes
or stare straight ahead to where
you think you ought to be going
don't mutter oh no
not another one
get a job fly a kite
go bury a bone
with her oldfashioned sandals
with her leaden skirts
with her stained cheeks and whiskers and
heaped up trinkets
she has risen among us in blunt reproach
she has fitted her hair under a hand-me-down cap
and spruced it up with feathers and stars
slung over her shoulder she bears
the rainbowed layers of charity and murmurs
all of you even the least of you
don't cross to the other side of the square
don't think another item to fit on a
tourist's agenda
consider her drenched gaze her shining brow
she who has brought mercy back into the streets
and will not retire politely to the potter's field
having assumed the thick skin of this town
its gritted exhaust its sunscorch and blear
she rests in her weathered plumage
bigboned resolute
don't think you can ever forget her
don't even try
she's not going to budge
no choice but to grant her space
crown her with sky
for she is one of the many
and she is each of us
~~~~~~~~~~~~~~~~~~~~~~~~~~~~~~~~~~~~~~~~~~~~~~~~~~~~~~~
Welcome to the Black Kos Community Front Porch