But First, A Word From Our Sponsor:
Top Comments recognizes the previous day's Top Mojo and strives to promote each day's outstanding comments through nominations made by Kossacks like you. Please send comments (before 9:30pm ET) by email to topcomments@gmail.com or by our KosMail message board. Just click on the Spinning Top™ to make a submission. Look for the Spinning Top™ to pop up in diaries posts around Daily Kos.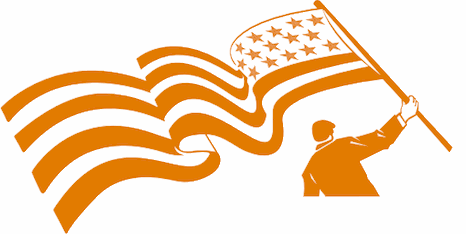 Make sure that you include the direct link to the comment (the URL), which is available by clicking on that comment's date/time. Please let us know your Daily Kos user name if you use email so we can credit you properly. If you send a writeup with the link, we can include that as well. The diarist poster reserves the right to edit all content.
Please come in. You're invited to make yourself at home! Join us beneath the doodle...
My grandfather was, among many things, a man who knew the forest. Before I even started kindergarten, he would take me and my brother out with him, educating us on the bounty to be found under the canopy of the Illinois woodlands. We were taught how to spot May Apples, ginseng, and most prized of all, mushrooms. Just in Illinois alone, over 40 species of edible mushrooms can be found.
By the time I was a teenager, I could confidently identify over a dozen varieties. From spring until fall, my grandmother would incorporate the wild mushrooms we would find into all manner of amazing dishes. However, one mushroom among them rises among the others as the biggest prize to be discovered, the Morel. To this day, I can think of few things as delicious as a plateful of Morels, quickly and lightly fried in butter and simply seasoned with salt and pepper. The flavor is deep, nutty and for lack of a better description, almost steak-like. Nothing would light up my grandmother's face like dumping out a healthy burlap sack full of Morels on the picnic table. We all knew we would eat well that night.
Morels are an odd looking mushroom. The cone shape of the deeply honeycombed cap makes them easy to recognize. There are several different species, usually growing between two and five inches long. They range in color from pale cream to nearly black. The darker the color of the Morel, the nuttier and earthier the flavor will be. Although they are easily identifiable, they are rather elusive. They are one of the earliest mushrooms to pop up in springtime, emerging shortly after the snow melts in the Great Lakes region. They tend to favor growing around fallen elm trees and in fruit orchards, but their range of habitat is quite impressive. They can be found in much of the country with the exception of desert and the southern coastal areas.
The fact that Morels are a very fragile, highly perishable mushrooms makes them nearly impossible to cultivate for mass production. Although you can find fresh Morels at specialty stores and gourmet markets when they are in season, they will be very expensive. A less pricey alternative is to locate a source of dried Morels. Once reconstituted by soaking them in hot water for 5-10 minutes, they still pack that distinctive and extraordinarily flavorful punch. Dried Morels are probably best for using as an ingredient in a dish, rather than being served alone.
The good news is that if you are willing to educate yourself and get out into the woods, these otherwise costly shrooms are 100% free. That being said, mushroom hunters can be a seriously territorial bunch and have their favorite areas for hunting. Make sure that you aren't on private land without permission to be there. Extreme caution must be used when gathering mushrooms. People die every year from eating poisonous mushrooms that look very similar to edible ones. It is critical that you learn to recognize the often subtle differences. Read, watch videos, or even better yet, take along an experienced guide. Even if you don't find a single Morel, the joy of the hunt and the pleasure of being in the woods will soften the disappointment.
Happy hunting and gathering!

Now on to Tops!
TOP PHOTOS
August 21, 2013
Enjoy jotter's wonderful PictureQuilt™ below. Just click on the picture and it will magically take you to the comment that features that photo. Have fun, Kossacks!