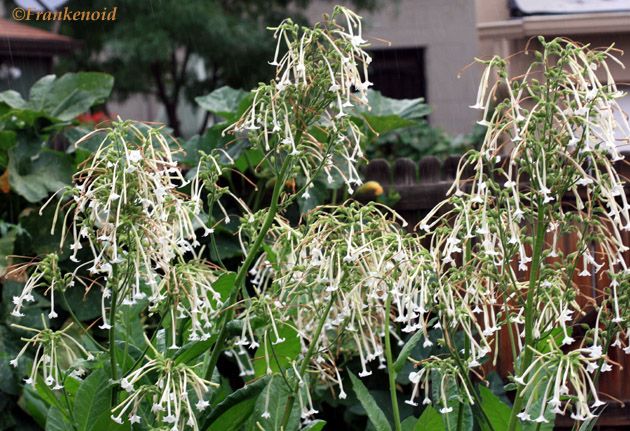 Good morning, and here's to the end of summer. Welcome to Saturday Morning Garden Blogging.
We've had a weird August here in Denver — hot at the beginning, hot at the end, and a week in the middle where it didn't even get to 90°.
We've had high humidity, sprinkles of rain, but few of the thundershowers have fallen in my neighborhood.
The failures have been many this year — the front beds are a mess, with bare spots from lost perennials which quickly fill with purslane, spurge and foxtail grass (and I hate foxtail grass — it makes such a mess in Zasu Pitts Pootie's long, soft fur). The French cantaloupe were killed by powdery mildew, few of the cauliflower escaped the predation of feet and/or pooties, and for whatever reason the standard tomatoes are taking forever to ripen.
Sometimes one is just grateful for the gardening season to be reaching an end so one can make plans and move forward to next year.
That's what's happening here. What's going on in your gardens?