We focus on Trayvon's Law, one section at a time. This is Part 2 of 6 parts in which members of Support the Dream Defenders clarify the purposes and methods of Trayvon's Law. Our focus here is on repealing Stand-Your-Ground laws.

Trayvon's Law: Part 2 in Our Series
Trayvon's Law (pdf) is a set of bills with six purposes:
1. Bust up the school-to-prison pipeline.
2. End racial profiling.
3. Repeal stand-your-ground laws.
4. Create law enforcement accountability through effective police oversight.
5. Improve training and best practices for community watch groups.
6. Mandate law enforcement data collection on homicide cases involving people of color.
In Part 1 of this series, joedemocrat focused on ending the school-to-prison pipeline. Here is Part 2.
Trayvon's Law: Repealing the Stand-Your-Ground Laws
As a part of my becoming more politically active after the first election of Barack Obama, I came here. Liked the slogan, and I could hang out on the computer. I have learned a lot. This site continues to advocate for democratic causes like improving the criminal injustice system. To make justice for all, not justice for some. Recent seminal events included the death of Trayvon Martin which still bothers me and the mass murder at Sandy Hook. Both incidents have something in common, but today I want to talk about the repeal of Stand Your Ground in Florida as part of Trayvon's law advocated by our young friends the Dream Defenders.
I'm not sure what problem these SYG laws solve. Maybe people who believe in this can enlighten me. The 2005 bill that Marco Rubio sponsored in Florida was written by the NRA/ALEC and was signed into law by Jeb Bush. Since then, there has been a concerted effort to pass some kind of SYG legislation in other states using FL as a template.
The American Legislative Exchange is an organization dedicated to expansion of RW racist conservative ideology by means of written law. They are working hand in hand with the NRA to expand this legislation nationwide.
NRA/ALEC make it easy for extreme RW Rs to write model legislation then tweak it to fit each state. In my state of Ohio there has been submission of Stand Your Ground€ legislation, but they don't call it "Stand Your Ground." Here is a link to the actual bill, H. B. 203. I got the information from my friends at Plunderbund: Ohio GOP has introduced "€œStand your Ground."€ Fortunately, it looks like New Hampshire has come to their senses: New Hampshire repeals SYG from our friends at ThinkProgress.
SYG Laws have been enacted in twenty-five (25) states, and now my state is trying to enact the same law. Why? Because we have a super majority of extreme RW Republicans and an evil RW racist Republican Governor, so why not continue to put a jackboot on the people of the state of Ohio by enabling racists -- or any other kind of predator -- to shoot first. Unfortunately Americans are very good at killing: we've had about 400 years of practice between the extermination of the native peoples and the enslavement, oppression, and extermination of the peoples of African descent and all of the wars and killing of each other including the whopper The Civil War.
Figure of Stand Your Ground laws around the Country.
Besides kill at will, SYG ties the hands of law enforcement professionals to investigate crimes by not calling killing a crime. Now, with regard to Trayvon Martin, I think the inherent bigotry of the Sanford Police and District Attorney had more to do with the "non-investigation" of Trayvon's death than the SYG law. However, it did let them off the hook. In addition to relieving law enforcement of it's duties, it also prevents the dead person's family from getting criminal or civil relief. I guess this is an ALEC special where they want to prevent regular people from using the civil courts. So regular people like the Martins would not have the ability to sue their son's murderer because he would have SYG for cover. Fortunately or unfortunately, the killer's defense did not use SYG because the killer already had cover from the police and because of the first attorney general's inability or desire to bring a case in 2012 (the year of the crime). This SYG law had to be protected by the powers that be.
Why do we have to repeal these laws?
Voting rights for women, worker'€™s rights, civil rights, immigrant rights, women'€™s rights, and LGBT rights have been especially vexing to pass, let alone enact, because the status quo would be disturbed. Can'€™t have all American people be full, right, and righteous citizens with equal opportunity! That would prevent these evil rich people from stealing everything. They have to cheat and have many resources and tools. Those include money, lobbyists, think tanks, corporate money -- and the ideology of money is more important than people.
The overriding issue seems to be making the American people buy and consume so that evil rich can make more money by increasing sales. Unfortunately, firearms have a long-term shelf life. How do you sell more guns? Lie by using catchy phrases that make people afraid, then enact laws that enable them to shoot first and ask questions later. I also think that this increases gun violence, which again gets people to be afraid and buy guns, and then we have an escalation in gun violence....
I think there are enough guns, and enough nuts with guns to go around, especially in public.
Need data? Here's some data:
The percentage of whites who kill white victims in "Self Defense" who are acquitted or found justified in "Stand Your Ground" states are outnumbered by the ... whites who kill blacks by 345%.
Also, Stand-Your-Ground Laws increase the amount of gun violence, because it is easier to be acquitted in a SYG state, according to Mark Hoekstra, an economist with Texas A&M University, who examined stand-your-ground laws. "Our study finds that, as a result, you get more of it." Study suggests that SYG states have an increase in homicides.

"Our study finds... that homicides go up by 7 to 9 percent in states that pass the laws, relative to states that didn't pass the laws over the same time period," he says.

As to whether the laws reduce crime "by creating a deterrence for criminals"€" he says, "we find no evidence of any deterrence effect over that same time period."

"We find that there are 500 to 700 more homicides per year across the 23 states as a result of the laws," he said. There are about 14,000 homicides annually in the United States as a whole.
Also,
New Study Proves More Homicides in Stand Your Ground States
:
They never identify the race of the people shot, but these cases show how SYG invites circumvention of normal actions (e.g. calling the police) and taking the law into your own hands.
Florida man shot 3 people he said were threatening him.
and...
Titusville slaying suspect claims he stood his ground:
Defense team asks for dismissal based on threats from victims


People keep saying that SYG didn't have anything to do with the "trial of Trayvon Martin's killer." But it did, because here is a part of the jury instructions:

No duty to retreat

There is no duty to retreat where the defendant was not engaged in any unlawful activity other than the crime for which the defendant asserts the justification.
(Taken from the website of the NAACP,
Trayvon's Law - Bill Summary
.) [pdf]
[pdf]
Although many have tried to promote stand your ground type laws as self defense measures, the reality is that these laws do nothing but provide cover for vigilantes and hate groups who often choose to take the law into their own hands. Laws like that of Florida have contributed to a 300% increase in so-called self-defense related homicides, and people of color seem to always get caught in the crossfire. The Tampa Bay Times found that defendants claiming "€œstand your ground" are more successful if the victim is black. A study by the Urban Institute also found that in states that have stand your ground policies, nearly 36% of cases where a white person killed an African American were deemed justifiable homicides, compared to only 3% of cases where an African American killed a white person. Hence, the NAACP proposes that "€œstand your ground"€ and other laws that provide immunity for vigilantes be repealed and replaced by common sense, self defense measures.

Components

In most states, stand your ground laws are not stand-alone policies or bills. Rather, they are reflected in the language used in statutes defining self defense and justifiable homicides. Stand your ground type polices change the legal definition of self defense, taking away any duty to retreat (in public spaces) prior to shooting a weapon. In certain states, these laws give protection to the original aggressor of an altercation to claim "€œstand your ground" even in cases where the victim was defending him or herself. Therefore, any efforts at repealing stand your ground policies must be aimed at rewriting parts of existing bills that govern self defense and justifiable homicide.

These efforts should ensure that the bills reflect the following:

1. Duty to Retreat – An individual faced with a confrontation, should have the duty to retreat to a safe space if he or she can do so without putting themselves at risk of death or bodily injury. The law must make clear that homicides or injury where the aggressor refused to retreat despite a clear opportunity to do so prior to opening fire cannot be automatically deemed justifiable.

2. Eliminate Automatic Immunity – Immunity from civil or criminal lawsuits for individuals who claim self defense should not be automatic. Only after an individual has proven they acted in self defense should they be immune from civil or criminal lawsuits. Self defense must be consistent with revised and definition which includes a duty to retreat.

3. Need to Prove Self Defense – An aggressor who pursues an individual(s) without justifiable cause must not automatically be protected under the law, if they shoot or harm their target(s). They must prove they were acting in self defense and had a rational and reasonable purpose in using force or deadly force.
I think the language needs to change from "duty to retreat" to something else.
Many people have weighed in on the problematic nature of SYG. Fellow kossack cc said this from this diary Predators can kill their prey,then claim SYG.
This is the money quote:

As a casual observer it seems to me that no child, or any other vulnerable person, is safe on the sidewalks of Florida due to Marco Rubio and Jeb Bush's Stand Your Ground Law.
cc also makes several good points about the problematic nature of SYG in FL in this diary:
Prohibition of the family to bring civil suit (in particular Trayvon Martin's parents)
.
The Washington post weighs in.
People more articulate than I weigh in and each has thoughts that are interesting and provocative:

HERE ARE THOSE REFERENCES
We must repeal SYG laws, starting with Florida where they started. This must be as a part of the ongoing effort to decrease the use of gun violence to solve problems inside and outside the home. There is racial bias with respect to the application of these laws. Trayvon Martin did not have to die. His killer was not punished due in part to this law. Please stand with us who are supporters of the Dream Defenders and the Dream defenders.
Thanks for your attention!
Support the Dream Defenders - A Daily Kos Group
---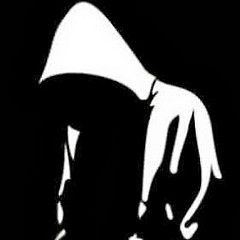 The Dream Defenders are fighting for justice in Florida. Their mission is to enact Trayvon's Law in Florida, which would repeal the Stand Your Ground law, ban racial profiling, and end the school-to-prison pipeline.
Support the Dream Defenders is a Daily Kos community. We promote and support the Dream Defenders, online and offline.
How To Join Us: Send us a kosmail.
How to Follow Us: Go to our diaries page and click the ♥ or the word Follow. If you are a Kossack, when you Follow a person or group, their diaries will appear in your Stream. As an example, here is the Stream of one of our most respected members. Note: Joining and Following are completely separate functions in DK4.
How to Find Our Diaries: We publish on Friday evenings at 5:00 pm EDT and 2:00 pm PDT. Here's where you can find our next group diary and all diaries published and republished by our group.
How to Find Our Groupmail Inbox: DK4 groupmail inboxes are notoriously difficult to find, because we receive no "You have mail" signal. If you have Editor status, and you want to participate, please bookmark our group kosmail inbox, and check it as frequently as you want to participate. That page does not refresh itself, either.
Floridians: We welcome your reports, pictures, and promotion of your feet-on-the-ground protests and organizing in support of the Dream Defenders. Please use our comments and/or group kosmail to confidentially locate nearby Floridians who support the Dream Defenders and build networks. If you have never written a diary, we will help you. Ask us anything.
Support the Dream Defenders is a community of Kossacks. We are an action group dedicated to supporting the passage of Trayvon's Law in Florida. Each of us is opposed to the Stand Your Ground law in Florida. We do not need to debate the merits of SYG laws or 2nd Amendment issues in our action diaries. If you want to argue, go start your own DK group and/or go write your own diary.
How You Can Help Support the Dream Defenders




---




Facebook and Twitter: Click the links at the top of the diary to "Like" us on your Facebook page. Use hashtags #TakeoverFlorida and #kt2 (Kossacks Tweet Too) on Twitter.
Diaries: Please recommend, tip, and comment in our diaries. Volunteer to write diaries for our group and republish to your Daily Kos groups.

Please consider making a donation to the Dream Defenders. Thanks for your support.