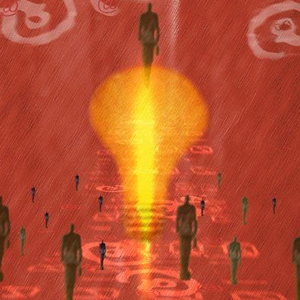 Commentary: African American Scientists and Inventors
by Black Kos Editor, Sephius1


Patricia Era Bath (born November 4, 1942, Harlem, New York) is an American ophthalmologist, inventor and academic. She has broken ground for women and African Americans in a number of areas. Prior to Bath, no woman had served on the staff of the Jules Stein Eye Institute, headed a post-graduate training program in ophthalmology or been elected to the honorary staff of the UCLA Medical Center (an honor bestowed on her after her retirement). Before Bath, no black person had served as a resident in ophthalmology at New York University and no black woman had ever served on staff as a surgeon at the UCLA Medical Center. Bath is the first African American woman doctor to receive a patent for a medical purpose. Her Laserphaco Probe is used to treat cataracts. The holder of four patents, she is also the founder of the American Institute for the Prevention of Blindness in Washington D.C.
(con't.)
Born in Harlem on November 4, 1942, Bath was the daughter of Rupert and Gladys Bath. Her father, an immigrant from Trinidad, was a newspaper columnist, a merchant seaman and the first black man to work for the New York City Subway as a motorman. Raised in Harlem, Bath was encouraged academically by her parents.
Inspired by Albert Schweizer for his work in medicine,Bath applied for and won a National Science Foundation Scholarship while attending Charles Evans Hughes High School; this led her to a research project at Yeshiva University and Harlem Hospital Center on cancer that piqued her interest in medicine. In 1960, still a teenager, Bath won the "Merit Award" of Mademoiselle magazine for her contribution to the project.
After graduating high school early, Bath received her Bachelor of Arts in chemistry from New York's Hunter College in 1964. She relocated to Washington, D.C. to attend Howard University College of Medicine, from which she received her doctoral degree in 1968. During her time at Howard, she was president of the Student National Medical Association and received fellowships from the National Institutes of Health and the National Institute of Mental Health.
Bath interned at Harlem Hospital Center, subsequently serving as a fellow at Columbia University. During this period, from 1968 to 1970, Bath became aware that the practice of eye care was uneven among racial minorities and poor populations, with much higher incidence of blindness amongst her black and poor patients. She determined that, as a physician, she would help address this issue. She persuaded her professors from Columbia to operate on blind patients at Harlem Hospital Center, which had not previously offered eye surgery, at no cost.[8] Bath pioneered the worldwide discipline of "community ophthalmology", a volunteer-based outreach to bring necessary eye care to underserved populations.
She served her residency in ophthalmology at New York University from 1970 to 1973, the first African American to do so in her field......Read More
~~~~~~~~~~~~~~~~~~~~~~~~~~~~~~~~~~~~~~~~~~~~~~~~~~~
News by dopper0189, Black Kos Managing Editor
~~~~~~~~~~~~~~~~~~~~~~~~~~~~~~~~~~~~~~~~~~~~~~~~~~~

~~~~~~~~~~~~~~~~~~~~~~~~~~~~~~~~~~~~~~~~~~~~~~~~~~~
Mainstream media often miss that #BlackTwitter is about more than the race of whoever's tweeting -- it's about a shared mission. Salon: Black Twitter's not just a group — it's a movement.
~~~~~~~~~~~~~~~~~~~~~~~~~~~~~~~~~~~~~~~~~~~~~~~~~~
Discussions about Black Twitter often begin with Farhad Manjoo's oft-ballyhooed 2010 Slate thinkpiece "How Black People Use Twitter." Its simple thesis was that black people just seem to use Twitter differently, which Manjoo supported with hashtags he found at the time (one telling example being #ifsantawasblack). The piece was controversial because, while it attempted to parse out how and why black people tweet using verifiable data and thoughts from notable black figures, it generalized in the extreme.
Put simply, black people are not a monolith.
However, prevailing ideas about contemporary black culture and, indeed, Black Twitter seem to defy any ideal of plurality we as a group might have. The problem arises with the question, "What is black culture?" Black culture, more than referring generally to any state of otherness we as a group must negotiate, is much more often about certain experiences that we own as black experiences. Those experiences, whether they include facing institutionalized discrimination or playing the dozens or being among the 25.8 percent of African Americans living in poverty, are broad and important but give us a fixed concept of blackness. This fixity is problematic because it implies an ownership of culture that doesn't apply to everyone. User Huxtablesweater on Jezebel's Groupthink forum summed up the issue in this way:

Is black culture anything created by a black person, regardless of how that person identifies? Then is skin color is the primary driver? Who is the arbiter of blackness? Is blackness a function of skin tone, genetics, or frame of mind? How does blackness intersect with gender and sexuality? Does it intersect? Can you be mixed and still get coverage under blackness? How about if you're a quarter black? An eighth? A sixteenth? Miley Cyrus?
The same applies to Black Twitter. If I'm black, am I automatically a member of Black Twitter? Is it subject matter or skin color that matters here? If it's subject matter, will all my tweets pass muster? Are Black Twitter tweets judged on a tweet-by-tweet basis or in aggregate? Is my membership forfeit if I grew up around white people? If I don't watch BET? If I missed the #BlackBuzzFeed hashtag because I was watching "Game of Thrones"? Do all my tweets have to conform to the Black Twitter mission statement? Is there one?
~~~~~~~~~~~~~~~~~~~~~~~~~~~~~~~~~~~~~~~~~~~~~~~~~~
"Ask A Slave" laughs at ignorance and racism. NewsOne: 'Ask A Slave' Creator Uses Sarcastic Humor To Reveal Utter Ignorance.
~~~~~~~~~~~~~~~~~~~~~~~~~~~~~~~~~~~~~~~~~~~~~~~~~~
Slavery and comedy almost never makes for good humor, but actress and comedian Azie Mira Dungey nails it in her new web series, "Ask A Slave."
As "Lizzie Mae," Dungey sits in front of a TV and answers viewers' shamefully ridiculous questions about slavery and George Washington. It is pure hilarity excellently executed. Her last job gave her plenty of material. The questions the Lizzie Mae character answers are the same as those asked mostly by White tourists when Dungey portrayed the role of a house maid who worked inside of George Washington's mansion in Mount Vernon, Va from 2010 until the end of last year.
During an exclusive interview with NewsOne, Dungey recalled speaking to an older Black man about a runaway slave who attempted to flee Washington's plantation. She said the man seemed shocked at the slave's attempt at freedom. "He was like, 'Wait a minute, why did he want to run away?'" Dungey recalls the man asking. "'I thought that George Washington was a good slave owner.'"
"I just looked at him, like, Are you serious?… You can be the nicest in the world but people don't want to be your slave. And the man was like, 'Yeah, that's true.'"
Then there was the guy who asked, "What's your favorite part of the plantation?" (Her answer: "My bed")
Another asked, "How did you get to be the house maid for such a distinguished Founding Father? Did you see the advertisement in the newspaper?"





~~~~~~~~~~~~~~~~~~~~~~~~~~~~~~~~~~~~~~~~~~~~~~~~~~~

~~~~~~~~~~~~~~~~~~~~~~~~~~~~~~~~~~~~~~~~~~~~~~~~~~~
This reminded me of something that happened at a past NetRoots Nation. A surprising revelation in a New York Times wedding announcement sparks controversy. The Root: NBA Couple Shares Abortion Story.
~~~~~~~~~~~~~~~~~~~~~~~~~~~~~~~~~~~~~~~~~~~~~~~~~~~
For many young brides, having a wedding featured in the New York Times wedding announcements is a dream come true. But having one of your most private secrets revealed is a nightmare. In the case of one bride, however, she chose to share one of her most private secrets in her wedding announcement.
Faith Rein recently married Miami Heat player Udonis Haslem after nearly 14 years together. But while the alma maters of the bride and groom and the professions of their parents tend to be the highlights of many Times announcements, the Haslem announcement threw a curveball. In it, the new Mrs. Haslem shared that early in the couple's relationship they made the harrowing decision to terminate a pregnancy. While relationship ups and downs are occasionally featured in wedding-announcement profiles, they tend to consist of the occasional breakup and makeup, not an abortion.
Feminist site Jezebel hailed the reference as groundbreaking progress that will help in efforts to destigmatize abortion, something that, while more widely accepted today, is still rarely mentioned in polite company. But commenters are divided. Even among those who are pro-choice, the announcement has raised questions about the appropriateness of discussing something so personal and uncomfortable in a wedding announcement. Some likened it to confessing an STD in a public forum.


Faith Rein and Udonis Haslem (Alexander Tamargo/Getty Images)
~~~~~~~~~~~~~~~~~~~~~~~~~~~~~~~~~~~~~~~~~~~~~~~~~~~



~~~~~~~~~~~~~~~~~~~~~~~~~~~~~~~~~~~~~~~~~~~~~~~~~~~~~
The portrait of this man, bares an eerie resemblance to a certain Chilean strongman, who was also had a fan club among the global elite. New York Times: The Global Elite's Favorite Strongman.
~~~~~~~~~~~~~~~~~~~~~~~~~~~~~~~~~~~~~~~~~~~~~~~~~~~~~
But Rwanda is one of the safest places I've been, this side of Zurich, which is hard to reconcile with the fact that less than 20 years ago more civilians were murdered here in a three-month spree of madness than during just about any other three-month period in human history, including the Holocaust. During Rwanda's genocide, the majority Hutus turned on the minority Tutsis, slaughtering an estimated one million men, women and children, most dispatched by machetes or crude clubs. Rwandans say it is difficult for any outsider to appreciate how horrifying it was. Nowadays, it's hard to find even a jaywalker.
No country in Africa, if not the world, has so thoroughly turned itself around in so short a time, and Kagame has shrewdly directed the transformation. Measured against many of his colleagues, like the megalomaniac Robert Mugabe of Zimbabwe, who ran a beautiful, prosperous nation straight into the ground, or the Democratic Republic of Congo's amiable but feckless Joseph Kabila, who is said to play video games while his country falls apart, Kagame seems like a godsend. Spartan, stoic, analytical and austere, he routinely stays up to 2 or 3 a.m. to thumb through back issues of The Economist or study progress reports from red-dirt villages across his country, constantly searching for better, more efficient ways to stretch the billion dollars his government gets each year from donor nations that hold him up as a shining example of what aid money can do in Africa. He is a regular at Davos, the world economic forum, and friendly with powerful people, including Bill Gates and Bono. The Clinton Global Initiative honored him with a Global Citizen award, and Bill Clinton said that Kagame "freed the heart and the mind of his people."
This praise comes in part because Kagame has made indisputable progress fighting the single greatest ill in Africa: poverty. Rwanda is still very poor — the average Rwandan lives on less than $1.50 a day — but it is a lot less poor than it used to be. Kagame's government has reduced child mortality by 70 percent; expanded the economy by an average of 8 percent annually over the past five years; and set up a national health-insurance program — which Western experts had said was impossible in a destitute African country. Progressive in many ways, Kagame has pushed for more women in political office, and today Rwanda has a higher percentage of them in Parliament than any other country. His countless devotees, at home and abroad, say he has also delicately re-engineered Rwandan society to defuse ethnic rivalry, the issue that exploded there in 1994 and that stalks so many African countries, often dragging them into civil war.
But Kagame may be the most complicated leader in Africa. The question is not so much about his results but his methods. He has a reputation for being merciless and brutal, and as the accolades have stacked up, he has cracked down on his own people and covertly supported murderous rebel groups in neighboring Congo. At least, that is what a growing number of critics say, including high-ranking United Nations officials and Western diplomats, not to mention the countless Rwandan dissidents who have recently fled. They argue that Kagame's tidy, up-and-coming little country, sometimes described as the Singapore of Africa, is now one of the most straitjacketed in the world. Few people inside Rwanda feel comfortable speaking freely about the president, and many aspects of life are dictated by the government — Kagame's administration recently embarked on an "eradication campaign" of all grass-roofed huts, which the government meticulously counted (in 2009 there were 124,671). In some areas of the country, there are rules, enforced by village commissars, banning people from dressing in dirty clothes or sharing straws when drinking from a traditional pot of beer, even in their own homes, because the government considers it unhygienic. Many Rwandans told me that they feel as if their president is personally watching them. "It's like there's an invisible eye everywhere," said Alice Muhirwa, a member of an opposition political party. "Kagame's eye."
The United States has a long history, of course, of putting aside concerns over human rights and democratic principles and supporting strongmen who can protect its strategic interests, like keeping the oil flowing or Communist sympathizers or Muslim extremists in check. But what makes the Kagame situation different from the one in Egypt, say, where the army has mowed down crowds, or in Saudi Arabia, where misogynistic princes rule, is that there is no obvious strategic American interest in Rwanda. It is a tiny country, in the middle of Africa, with few natural resources and no Islamist terrorists. So why has the West — and the United States in particular — been so eager to embrace Kagame, despite his authoritarian tendencies? One diplomat who works in Rwanda told me that Kagame has become a rare symbol of progress on a continent that has an abundance of failed states and a record of paralyzing corruption. Kagame was burnishing the image of the entire billion-dollar aid industry. "You put your money in, and you get results out," said the diplomat, who insisted he could not talk candidly if he was identified.


Nadav Kander for The New York Times
~~~~~~~~~~~~~~~~~~~~~~~~~~~~~~~~~~~~~~~~~~~~~~~~~~~
Countries participating in a UN-led stabilization mission in Haiti on Wednesday pledged their continued support, citing encouraging signs the government is taking calls for electoral reform seriously. Miami Herald: Latin America, UN remain supportive of Haiti peacekeepers.
~~~~~~~~~~~~~~~~~~~~~~~~~~~~~~~~~~~~~~~~~~~~~~~~~~~
ut during a Security Council debate on the mission, known as MINUSTAH, more than two dozen countries, nearly half of them in Latin America, said they would like to see more progress in Haiti's long-delayed Senate and local elections.
Council members and other countries participating in the mission expressed concern that IT would falter if those elections were not conducted by December. They indicated support for MINUSTAH's mandate into 2014 and generally accepted Secretary General Ban Ki-moon's proposal for a 15 percent drawdown of the more than 6,200 military troops there.
But the tone of Council members betrayed a growing impatience with alleged human rights violations there, the nine-year-old MINUSTAH and a deadly cholera outbreak that has swept the country, claiming more than 8,200 lives since 2010.
Brazilian Ambassador Regina Maria Cordeiro Dunlop said her country continues to have "confidence in the Haitian people's determination to persist and succeed in their quest for independence, stability, democracy and prosperity" despite recent domestic protests against Brazil's participation in the MINUSTAH..


~~~~~~~~~~~~~~~~~~~~~~~~~~~~~~~~~~~~~~~~~~~~~~~~~~~~~~~~~~
Welcome to the Black Kos Community Front Porch!
Pull up a chair and sit down a while in the cool shade.