Yes, another music diary, because I need to do some backtracking and pay tribute to one of the most important musical developments of the 1960s. Yes, my next series of these will honor the artists from Detroit who helped make "race" music pop music under the direction of Berry Gordy for his record company, Motown (possibly to get us ready for the NN 14 pub quiz!). Tonight, for no especially good reason (well, maybe because I haven't showcased any women in this series since Janis Joplin), we start with the Supremes mostly because I have known which five songs I'm going to highlight for pretty much the past 45 years. As usual, there's a VERY GOOD chance I've left out your favorite song.
But First, A Word From Our Sponsor:
Top Comments recognizes the previous day's Top Mojo and strives to promote each day's outstanding comments through nominations made by Kossacks like you. Please send comments (before 9:30pm ET) by email to topcomments@gmail.com or by our KosMail message board.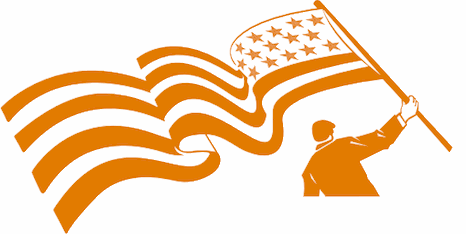 Make sure that you include the direct link to the comment (the URL), which is available by clicking on that comment's date/time. Please let us know your Daily Kos user name if you use email so we can credit you properly. If you send a writeup with the link, we can include that as well. The diarist poster reserves the right to edit all content.
Please come in. You're invited to make yourself at home!
I'm not going to worry about what was before Motown, because I couldn't do it as well as John Waters did in his movie Hairspray (1988). HEAVENS no, NOT the musical. I'll also admit that I didn't really LIKE much pop music before 1963.
What happened was that Berry Gordy had a terrific idea when he decided to capitalize on the crossover interest in Rhythm & Blues (R & B). There's a diary to be done on the idea of appropriation in American popular music (Elvis singing stuff that Little Richard and Big Mama Thornton had performed first, for example), but Gordy's objective was to reconfigure what was meant by pop music. Not just R & B as the source of pop music, as it had been,but R & B AS pop music with more talented singers and talented songwriters. Talented singers. None of this would have happened without a very healthy music program in Detroit's public schools.
At any rate, the group was essentially formed well before even Motown. As the biography of the Supremes at the Rock and Roll Hall of Fame states:
The members of the Supremes - Diana Ross, Florence Ballard and Mary Wilson - first came together in a quartet, the Primettes, that had been recruited by singer Paul Williams as a sister act to his locally popular Detroit group, the Primes (later known as the Temptations). After persistently showing up at Motown's "Hitsville" headquarters after school, the Supremes were signed to the label in January 1961. The group was slow to find its footing, enduring several years of flop singles before finally clicking with "When the Lovelight Starts Shining Through His Eyes" (#23) in late 1963. After that, it was off to the races for the Supremes, who amassed a dozen Number One hits between 1964-69.
Actually, Paul Williams and his friend and fellow Prime Eddie Kendricks recruited Florence Ballard, and the rest followed. In 1967, because the lead singer had become as recognizable as any of the Beatles, the group was renamed Diana Ross and the Supremes, and I think this picture from 1966 presages this very well.
Diana Ross, forward and right, Florence Ballard, left, Mary Wilson, center, from
The Ed Sullivan Show
, 1966.
In 1967, Florence Ballard was replaced by Cindy Birdsong (yes, Dreamgirls is really the story of the Supremes), and Diana Ross left for a solo career in May, 1970; she was replaced by Jean Terrell. Mary Wilson was the only constant member of the group, which continued to perform and record as the Supremes until 1977.
So, to the songs. The Rock and Roll Hall of Fame has a list of five essential songs, and you'll hear three of the five, so my taste here is more mainstream than, say, it was for the David Bowie opus.
My favorites didn't all reach #1. In chronological order. Live if available, because you'll want to see the costumes and choreography.
1) Their first number one song was released June 17, 1964, and, as Wikipedia notes, it peaked right after the signing of the 1964 Civil Rights Act. It was composed and arranged by one of the two talented songwriting teams at Motown: Brian Holland, Lamont Dozier and Eddie Holland (hereafter Holland-Dozier-Holland), who Ed Tracey has profiled here.
2) Also a #1 Hit, also by Holland-Dozier-Holland, this was released February 8, 1965. The most interesting cover version of this was done by Esther Rolle, Ja'net DuBois and Bern Nadette Stanis in an episode of the sitcom Good Times, a spinoff from Maude, itself a spinoff from All in the Family.
3) This is my favorite Supremes song, period. Holland-Dozier-Holland again, but a lot more rocky than poppy. Released in April 1966, it got as far as #9. It really demands the studio version, and the images are terrific.
4) Possibly the most memorably covered Supremes song of them all (in a much more psychedelic manner as the only big hit of the American rock group Vanilla Fudge). #1, Holland-Dozier-Holland, October 1966. This, from a broadcast of the Hollywood Palace variety show, has a bonus from musical theater.
5) And, from the post-Diana Ross Supremes, released April 15, 1971, produced by Frank Wilson and written by Leonard Caston, Jr. and Kathy Wakefield. You probably know the Bananarama cover of this. It reached #16 on the U.S pop charts. More images, this time of Motown and the house Motown began in.
That's how I see the Supremes. Incidentally, it's heavily inflected by the fact that when I arrived in Los Angeles in 1980, a radio station (which became my favorite station) that played punk and New Wave music (Blondie, Talking Heads, the Clash, X) decided that they had to play some oldies. They decided to use Motown music as their "oldies." Feel free to do what you usually do with your favorites in the comments. This time, I don't have a cover version in the tip jar, I have early solo Diana Ross there.
Finally, I'd like to apologize, especially to you, Ed, for my meltdown last night. I was going to blame this on the bereavement process, but, quite frankly, I've been pretty much on edge here at DKos since an incident related to my diary about Anthony Kennedy and his contributions to gay rights. There was some pushback, which I expected (after all, Bush v Gore and Citizens United), but I had a kosmail exchange with one commenter that I THOUGHT had ended with an apology after which she posted a comment I'll link to that equated gay rights to moldy crumbs. I'm afraid we're going to see a firestorm that makes the fallout over Prop 8 look like a garden variety pie fight, and I'm afraid I might start it. I'm sorry I took it out on you. You're my family!
And now for the stuff that makes this Top Comments:

TOP COMMENTS, September 6, 2013: Thanks to tonight's Top Comments contributors! Let us hear from YOU when you find that proficient comment.
From JayRaye:
Sura 109 pointed out the nature of class warfare in the equivalent of 2,000 words in JayRaye's own diary about a Walmart labor action in Washington State.
From
nbbooks
:
In bobswern's recap of Paul Krugman's op-ed piece today, Dood Abides sees the light. (This was also flagged by Laurence Lewis.)
From
your intrepid diarist
:
detroitmechworks puts the verses from Leviticus they always trot out to explain why we can't have civil rights to bed FOREVER in Christian Dem in NC's already funny enough diary, Kevin Swanson: You can attend gay weddings, but only to tell the couple to die.
TOP MOJO, September 5, 2013 (excluding Tip Jars and first comments):
1) I know it is hard by Horace Boothroyd III — 110
2) This is really starting to make me angry... by Love Me Slender — 102
3) Wendy Davis.....Fly in the ointment...Stick in the by skillet — 102
4) thank you by Armando — 87
5) Ray... by newinfluence — 86
6) Thanks Horace, but actually I'm not too by Ray Pensador — 86
7) Are some Despots more Equal than Others? by PatriciaVa — 84
8) There's a much, much, much bigger story here... by bobswern — 83
9) Easy enough to find in the comments. by pico — 79
10) he understates the risk by Laurence Lewis — 76
11) You repeat the myth that won't die. by Calvino Partigiani — 76
12) Great post Armando by david mizner — 74
13) Brother Ray by 6412093 — 67
14) I have a feeling this will happen more and more by ccyd — 66
15) well... by newinfluence — 65
16) I'm sorry, but we just cannot afford it, period. by gooderservice — 65
17) Yes they are like piranha by Horace Boothroyd III — 63
18) Great news, and a reminder by tytalus — 62
19) Encore Posting by JekyllnHyde — 61
20) How about we get the fuck out of the Middle East? by Bob Johnson — 60
21) Kick.Their.TexAsses /nt by annieli — 60
22) Shorter Ray: by raptavio — 59
23) Correct by Miss Blue — 59
24) or, you know by Cedwyn — 58
25) Vigilantism by Dallasdoc — 58
26) Oh man, it's all about Ray, huh? by Lawrence — 57
27) This!!!! by mrsgoo — 56
28) U.S. "boots" have been at Syrian border 3 mos.... by bobswern — 55
29) Walmart beats prices, cops beat Walmart workers. by here4tehbeer — 54
30) In our paper today by pat of butter in a sea of grits — 54
31) Franken is for intervention, IIRC. by Robobagpiper — 54
For an explanation of How Top Mojo Works, see
mik
's
FAQing Top Mojo
TOP PHOTOS, September 5, 2013: Enjoy jotter's wonderful PootiePictureQuilt below. Just click on the picture and it will magically take you to the comment that features that photo. Have fun, Kossacks!