I was interested to note that a recent WaPo op-ed by William A. Galston and Elaine C. Kamarck engaged with the topic we've seen kicked around since Obama's election last year: what Republicans can do to 'save' their party.
Written by two Democrats, it delves into historical problems Democrats have faced in 'down' times, for lessons on how Republicans can 'turn things around.' Right! ;)
More below! But, first, a word from our sponsor ...
Top Comments recognizes the previous day's Top Mojo and strives to promote each day's outstanding comments through nominations made by Kossacks like you. Please send comments (before 9:30pm ET) by email to topcomments@gmail.com or by our KosMail message board. Just click on the Spinning Top to make a submission. Look for the Spinning Top to pop up in diaries around Daily Kos.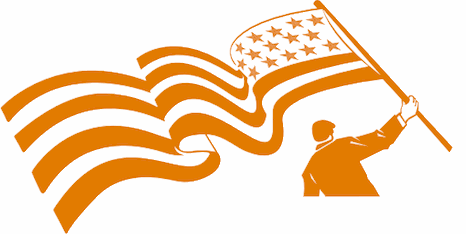 Make sure that you include the direct link to the comment (the URL), which is available by clicking on that comment's date/time. Please let us know your Daily Kos user name if you use email so we can credit you properly. If you send a writeup with the link, we can include that as well. The diarist reserves the right to edit all content.
Please come in. You're invited to make yourself at home! Join us beneath the fleur de kos...
I was reminded of Rachel Maddow's exquisite show on the night of Obama's triumph, in which she said, among other things:

... last night was a good night for liberals and for Democrats for 
very obvious reasons, but it was also, possibly, a good night for this 
country as a whole, because in this country, we have a two-party system in government. And the idea is supposed to be that the two sides, both come up with ways to confront and fix the real problems facing our country. They both propose possible solutions to our real problems. And we debate between those possible solutions.

And by the process of debate, we pick the best idea. That competition 
between good ideas from both sides about real problems in the real country should result in our country having better choices, better options, than if only one side is really working on the hard stuff.
Rachel said, in very clear terms (and I agree!) that Republicans have abdicated (thus far, and for most of the last generation) their responsibility to participate in that competitive give and take of ideas. All of their energy has been devoted to winning elections, not to solving problems. Their tools have been the politics of fear, of obstruction, of scapegoating, of competitive jealousy, of obfuscation, of denial, of avoidance. They live in a world of black and white, with absolute truths, absolute rights and wrongs. This, to me, is their greatest problem.
They want black and Hispanic votes, but their absolutist views don't permit them to make the changes and adjustments they need to make to validate and to dialogue honestly with those potential constituencies. They want those votes, but the best argument they can make is to try to convince blacks and Hispanics how wrong they are to BE black and Hispanic, and how, if only they'd just 'whiten up,' their worlds would get better, and their Republicanization could advance. Similarly, if women would just admit the problems with their BEING women, as opposed to men, with their culpability for being women, such as Nikki Haley and Sarah Palin have done, THEIR Republicanization could advance correspondingly. And if children born handicapped (financially or demographically or racially or in being different in ANY way) would just repudiate everything about their births and circumstances, and abandon their unreasonable hopes for bullshit fairness and justice and education and equal opportunity, then their Republicanization could commence, likewise.
Conservatives have a purity troll problem that is endemic to their world view. They can no more consider the shortcomings of this approach than they can the idea that Jesus is not the savior or the son of God. In their small worlds, challenging their own faith is something they believe should and MAY never happen. That leaves them with all their possibilities wrapped up in the success of tricks, manipulations, appeals to our baser instincts, to close-mindedness, to bias and discrimination, to technological advances.
Thus, dear Rachel, they abdicate their responsibility to participate honestly and fairly in the debate our country needs, that our world needs. They abdicate their responsibility to find answers and solutions, and to play their role as citizens in making ours a better country and a better world. It does not have to be that way, but dealing with one's own inner troll is the hardest thing anyone can ever do.
In April of last year, one of my favorite hotlisted diaries addressed precisely this issue. (Thank you, MaikeH!) They will repudiate even Jesus if there is reason to believe a lesson of Jesus is contrary to their rigid world view. Sometimes Jesus is wrong! (If you scratch the plating deep enough, you'll hear the same refrain applied to Reagan or any of the other ostensible Republican heroes. As none are so consistent to always meet the perfect purity standard. None could be.)
The op-ed authors, for all their historical insights, understated this aspect of their problem (if, indeed, they understood its power and pervasiveness at all). Do we need broader constructive debate in this country? Absolutely. Do we have reason to believe that Republicans will stand up and meet their responsibilities in that process? None whatsoever. Now, if you want to work for the betterment of our world, there is only one political party in the US that offers that opportunity. And I don't have to tell you which one that is.
Essay Two (BONUS Essay?!):
There was a very interesting (and very highly recommended!) diary posted yesterday about the experience a Kossack had with the Kossack's own inner purity troll, in which ... a comment posted provoked a visceral and all but irresistible reaction that had real-world consequences for that person. It is the kind of thing I write about all the time, about allowing ourselves to become reactive, when there are such important battles to be fought, so many causes that need and deserve our attention and energies.
Yes, there is a gratification of sorts that we receive in administering a 'smackdown,' in 'teaching someone a lesson they need to learn,' in correcting a viewpoint that does not reconcile with our 'superior' version, to indulging our highly sensitive sense of justice and right and wrong ... Worse, giving in to that gratification reinforces it, and makes it more likely we'll do that again and again. It is, in its way, an automatically self-reinforcing behavior. It becomes harder to resist, rather than easier. And, as in the case yesterday, it can result in our becoming so fixated in our reactions, in our reactive states, that we hurt those in our lives who do not deserve it.
I have diaried about reactivity before, about the pitfalls of a hyper-keen sense of justice. It tends to become a tail wagging the dog phenomenon, where we do not control our energies, our efforts. It can be seen throughout the world, and even within our fine blog, it happens every minute of every day. There are those actively engaged in trying to push our buttons and distract us from electing more and better Democrats, from working for equal opportunity throughout our society, under the theory that doing 'something,' even wasting time seeking 'victories' over distractors and detractors constitutes political progress (it does NOT). They seek to get us to compromise our standards and our principles, to indulge our lesser angels, instead of our better. To become more like THEM, to accept lower forms of debate and less responsible forms of conflict resolution. What we so often fail to understand is that 'winning' an argument with them is no victory, because they care nothing for the details of such an engagement. Their victory is absolute if they have caused us to waste our time, to compromise the energy and passion we have for the real fights, the real campaigns. Worst of all, the longer we engage that way, the clearer a sense of our buttons they will have, the easier it will be for them (or anyone else watching!) to know what they are and to refine strategies for pushing them. And, too, the deeper we will fall into the trap of seeking and indulging the sham gratification of such non-victories.
(It is no accident that Republican political strategies focus so intensely on stimulating REACTIVE responses in their electoral base. They understand - and very clearly! - that stimulating reactivity pays dividends even in US, their political adversaries, as it undermines our energies and our focus and our effectiveness. Please think about that.)
That is the main thing I have to say to that diarist: yes, of course, the consequences in your personal life are huge, and important, and worth it, all by themselves, to justify and stimulate change and growth. But the political consequences may be bigger still. Bringing the hatred and stored up hostilities into the political arena does our 'side' no favors. It does our candidates no favors, when we alienate those whose support we need to win these campaigns, when we antagonize and aggravate those with the potential to become our political allies, when we need them so desperately. When our nastiness motivates those we'd never 'win over' to greater efforts against us. (A diary I have always wanted to write is the story of a famous athlete who was one of the greatest, most passionate competitors I have ever seen or heard of. He never gave his opposition ANY advantage, ever. He never gave them anything they could use as motivation against him, no inspirational soundbytes, no gaffes, no insults, nothing they could use as challenge. No, he was not weak at ALL. Not in any way. What he was was focused, and effective. I need to write that, someday.)
I applaud the diary our fellow Kossack has written, my hope is that it will result in the changes the diarist has recognized as necessary and desirable - time will tell. But the lesson is an important and valuable one. And one I commend to your consideration.
Best to you all tonight! On to comments! Graciously tabulated and subdued by brillig!
---
Brillig's ObDisclaimer:
The decision to publish each nomination lies with the evening's Diarist and/or Comment Formatter. My evenings at the helm, I try reeeeallllyy hard to publish everything
without
regard to content. I really do, even when I disagree personally with any given nomination. "TopCommentness" lies in the eyes of the nominator and of you, the reader - I leave the decision to you. I do
not
publish self-nominations (ie your own comments) and if I ruled the world, we'd all build community, supporting and uplifting instead of tearing our fellow Kossacks down.
---
Today's comment flag:

memofromturner flagged this gem by fblau, a response to MGross' Zimmerman thought.
From brillig:

In Steveningen's Liberty Council's Matt Barber admits his hatred of gays is all about the paycheck, Lonely Liberal in PA shows us shock and bore.
From BeninSC:


Flagged by HeyMikey, this comment by Wee Mama illuminates a flaw in a straw man argument.

Flagged by snoopydawg, pajoly unleashes a diary-length rant. Frustrations abound!

Flagged by terrypinder, this video comment by legendmn hilariously delves into ... some of the risks of twerking ... ::wink::

This comment by koNko is from yesterday, but remains recommendable (do you know why?!), and is worth the visit!

Flagged by fcvaguy, this comment by kj in missouri essentially republishes a fascinating phrasing by Christin! (Christin's comment was published yesterday, and is, sadly, out of recommendability. If you like, however, you can leave an appreciative reply!)
Top Mojo for yesterday September 8th, first comments and tip jars excluded. Thank you mik for the mojo magic! For those of you interested in How Top Mojo Works, please see his diary FAQing Top Mojo.

1) This was really not the future I wanted to be in. by The Dead Man — 177
2) You can't get money out of a broke grad by FishOutofWater — 140
3) I am groaning under the weight myself by Brubs — 132
4) I know. by Willa Rogers — 119
5) Explains Wyden and Udall's alarm by cosmic debris — 110
6) I have a feeling that it's going to take a lot... by markthshark — 103
7) The creeping exclusion of Congress from oversight by lotlizard — 95
8) Our police are a militarized force by Puddytat — 94
9) I do strongly feel ALL of the problems we have by xxdr zombiexx — 92
10) It's so bizarre... by Willa Rogers — 91
11) I have MANY docs showing how Obama admin... by bobswern — 91
12) Well, this pretty much demolishes the by ukit — 89
13) It is not just a domestic issue. by Richard Lyon — 89
14) Here are four eye-openers... by bobswern — 87
15) How hard could it have been to just out wait? by kazoo of the north — 86
16) I sympathize by gjohnsit — 86
17) LOL :) by Diogenes2008 — 80
18) And this is another reason our economy by Puddytat — 78
19) As you probably know, a lot of my research by blue jersey mom — 77
20) comply or die by Sam Hill — 76
21) That's a Prescription For Moderating Continuing by Gooserock — 76
22) No they can't. You are right by Brubs — 75
23) He seems to be going off the deep end. Wow. by davidkc — 74
24) "I hate to second guess the police..." by JoanMar — 73
25) Good decision, never to get mad on Kos by LaFeminista — 67
26) Coverage here might not be what by Dumbo — 64
27) More about Ancient England by Ojibwa — 63
28) His bellicosity is insufferable by valadon — 63
29) Miss Mags... by kishik — 62
30) It is betrayal. by Willa Rogers — 60
31) I wanted the one with the flying cars by elwior — 60
32) At 53 I thought I should have "something" by xxdr zombiexx — 60
Top Pictures for yesterday, September 8th. Click any image to be taken to the full comment. Thank you jotter for the image magic!