---
One of the many joys of living in Sebastopol is the sculpture art of Patric Amiot. His metal sculptures are delightful and whimsical and are found all over the county, but especially on Florence St. His sculptures are welded from the pieces of metal you would usually find in a junkyard. They have become so popular that friends of ours have ordered them for their front yards as gifts to each other. In most cases each sculpture reflects an attribute of the owner, such that passers-by will be able to deduce something about their life.
You can find many of his sculptures with Google by searching "sebastopol sculpture + images but I was disappointed in the photo sizes even when re-sized so I decided to go out and take a few of my own photos.
So I went over to Florence St. and started taking photos. I strolled only two blocks and captured quite a few, skipping only those which would require pointing directly at the sun. And as I walked I encountered groups of tourists also taking photos. So here they are.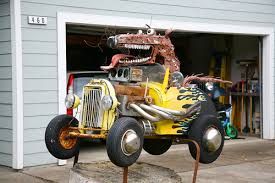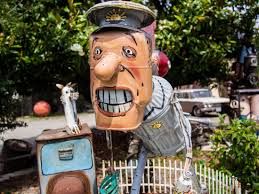 I'm late, I'm late.

And here's the pitch.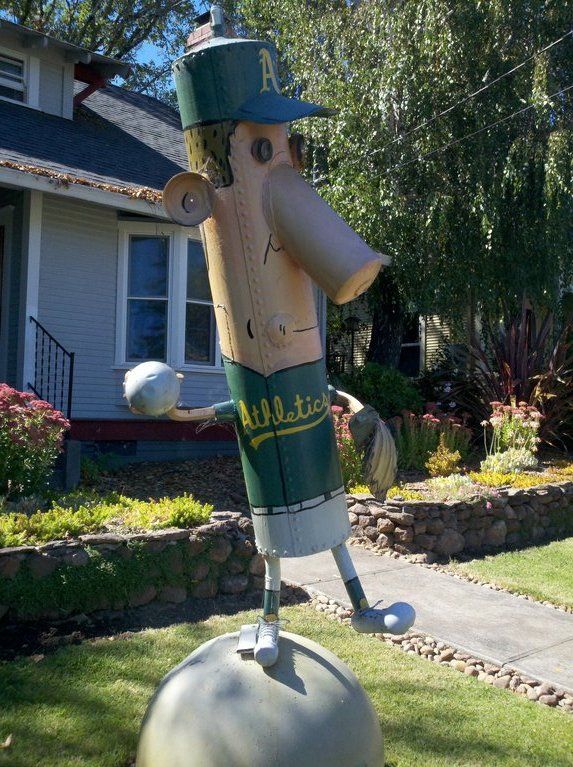 Splish splash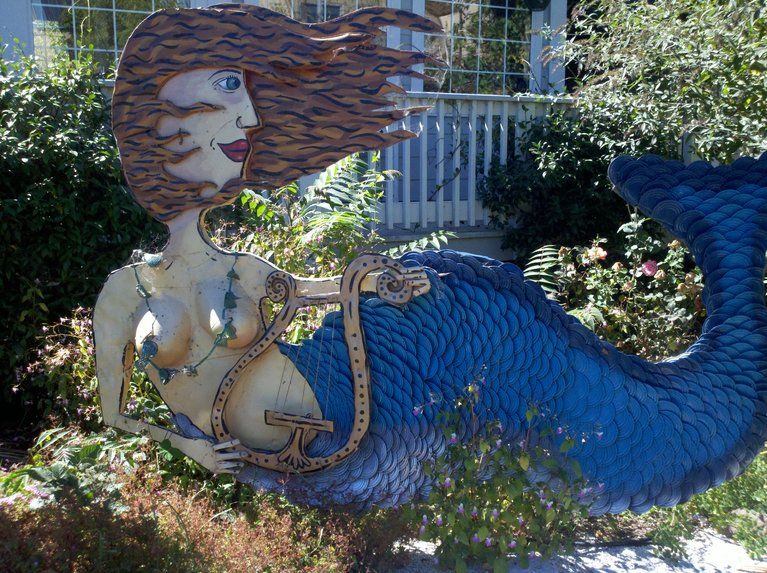 Old salt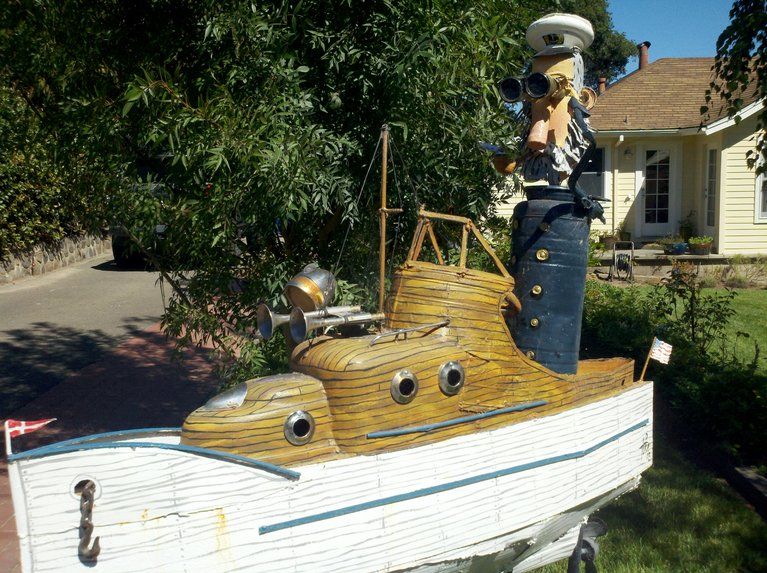 Camping and Roasting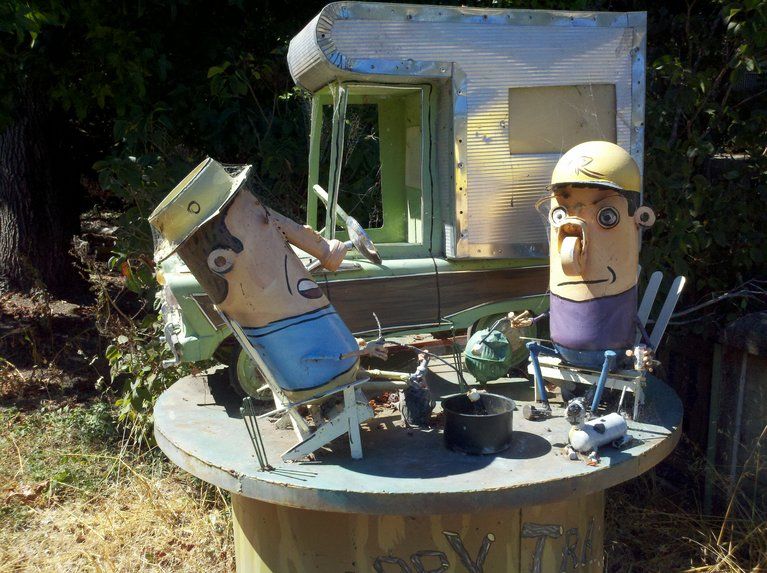 I suspect a fireman lives here.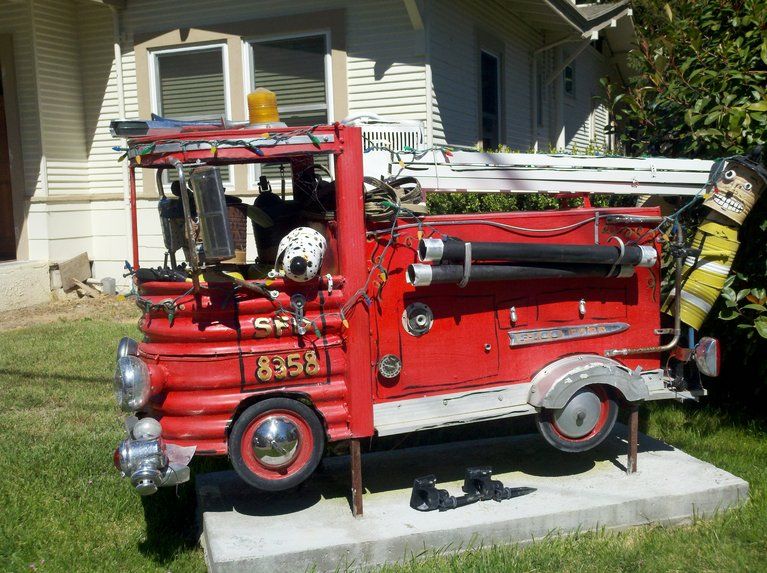 So you get the idea. If you could have Patric make you a sculpture, what would it be like? I'd go for a pool player, of course, and might do it some day.
Kitchen Table Kibitzing is a community series for those who wish to share part of their evening around a virtual kitchen table with kossacks who are caring and supportive of one another. So bring your stories, jokes, photos, funny pics, music, interesting videos, and so forth. We would also appreciate links—including quotations—to diaries, news stories, and books that you think this community would appreciate.

Please note that pie fights will be unwelcome in this community, just as in most other series at DKos.

Finally, readers may notice that most who are posting diaries and comments in this series already know one another to some degree, but that definitely does not mean that newcomers will be excluded or unwelcome. We're happy to welcome guests to our kitchen table, and hope to make some new friends as well.

KTK posts nightly at 5:00 Pacific, 6:00 Mountain, 7:00 Central, 8:00 Eastern.