I post a weekly diary of historical notes, arts & science items, foreign news (often receiving little notice in the US) and whimsical pieces from the outside world that I often feature in "Cheers & Jeers". For example .....
OLDER-YOUNGER SISTERS? - Academy Award-winning film star Marisa Tomei and Screen Actors Guild award-winning TV star Eva Longoria.
OK, you've been warned - here is this week's tomfoolery material that I posted.
ART NOTES - works by native son George Bellows in an exhibit subtitled The American Experience are at the Columbus, Ohio Museum of Art through January 4th.
A LATE ENTRY for BiPM's Who Won the Week? poll .... is this fellow.

Joey Prusak was appalled when he saw a customer at the suburban Minneapolis Dairy Queen store where he works pick up someone else's $20 bill and slip it into her purse.

So when the woman got up to the counter to order, Prusak refused to serve her unless she returned the money. When the woman refused, the 19-year-old store manager went a step further: He gave the visually impaired customer who hadn't realized he'd dropped the money $20 out of his own pocket.
THURSDAY's CHILD
wants all of you who expect to travel to London that a new
cat café
will be opening there in the future.
END of an ERA - King Mswati III of Swaziland - Africa's last absolute monarch - may not keep his lavish lifestyle (including fourteen wives as well as countless courtiers) for long, following parliamentary elections this weekend.
BUSINESS NOTES - a Delhi-based start-up company aims to produce low-cost sanitary napkins - as 70% of women in India cannot afford sanitary products and many who can pay do not (as they hate having to ask for them in drugstores usually run by men).
FRIDAY's CHILD is Kuzya the Cat - a Russian kitteh just promoted to an assistant librarian position, which included a raise in salary (to 30 packs of cat food a month), bonuses of cat treats from staff and visitors ..... and a spiffy bow tie.
BRAIN TEASER - try this Quiz of the Week's News from the BBC.
IN THE WAKE of the coup of Augusto Pinochet forty years ago, three cultural icons of the nation of Chile took different paths: one fled the country, one stayed to fight within its borders, and one grew up in exile, returning later.
HAIL and FAREWELL to the Beat Generation writer Carolyn Cassady - who was married to Jack Kerouac friend Neal Cassady for about fifteen years - who has died at the age of 90.
SEPARATED at BIRTH - two Englishmen of note: film star Daniel Day Lewis and singer Morrissey (formerly of "The Smiths").
...... and finally, for a song of the week .............................. when one thinks of noted recording studios, it's usually in places like Manhattan, LA, San Francisco, New Orleans, Memphis and Muscle Shoals (for R&B) or Nashville. But when I reached my mid-twenties, I learned that some famous recordings (in the 60's and 70's) had been made just five minutes from my family's house on suburban Long Island, New York. And not only had the studio closed by the end of the 70's, but as one self-described 'music-gear-slut' observed: almost nothing about Ultrasonic Studios has been documented. Hence, this profile will be incomplete .... but the joint at least deserves some mention.
Sometime in the 1960's, a fellow named Bill Stahl opened this studio in Hempstead, New York (some twenty miles east of Manhattan and just five minutes away from our home in West Hempstead). In 1965, a young man from Queens made a wrong turn while driving in the area, and saw the sign. Deciding to stop in, he hit it off with Bill Stahl, and thus the career of noted recording engineer (and later producer) Don Casale began .... all due to a wrong turn. The studio has two main claims to fame: some of the albums recorded there, and also live radio show recordings from many star bands.
One example of the former were recordings (in the late 60's) by a band called The Hassles - one of whose members lived only seven miles away. Although he wound up recording most of his solo albums at much larger studios: disagreements with his producer led Billy Joel to finish recording his debut album as well as his 1976 album Turnstiles at Ultrasonic.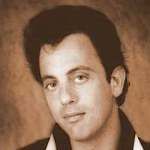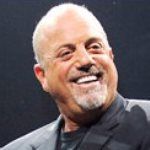 The first three albums by Vanilla Fudge - who managed to combine blue-eyed soul, psychedelia and hard rock seamlessly - were produced at Ultrasonic by George 'Shadow' Morton (who died earlier this year).
After the band's break-up, its rhythm section - bassist Tim Bogert and drummer Carmine Appice (L-to-R, photo below) recorded with their new band Cactus before they joined the legendary Yardbirds guitarist Jeff Beck in Beck, Bogert & Appice two years later. They were an ordered pair, a nonpareil rhythm section to have recorded with three accomplished bands.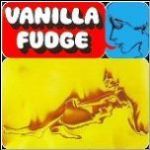 But easily the most noteworthy album to come from Ultrasonic was recorded in May, 1968. Most recordings there were from bands in the greater New York area, but somehow a band from San Diego wound up recording there. The official producer Jim Hilton was not present (claiming to have been stuck in a monster traffic jam).
To pass the time, the aforementioned recording engineer Don Casale asked the band to run through a song, so that he could set sound levels. He had pushed the "Record" button as a matter of course, and after making all of his adjustments .... heard something unusual, and so just let the band run through the song.
It was only after they finished (seventeen minutes later) that Casale told the members of Iron Butterfly that they had, unknowingly in fact, had just recorded In-A-Gadda-Da-Vida so well ... that another take was not needed.
The song has become iconic forty-five years later ... and Don Casale (photo right, below) is not even credited on the album. The (absent) Jim Hilton later mixed the album at Gold Star Studios in Hollywood and was credited as its only recording engineer, as well as its producer. Atlantic later gave Casale a gold record, but to this day, it seems like a well-kept secret that his name is associated with the mammoth success of the recording that he was largely, if inadvertently, responsible for. "After that," Casale hastened to add, "Atlantic credited me for everything, even a tambourine overdub on someone's record."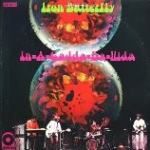 Most of the above I was too young to know about at the time. But I did recall being able to listen to the radio (during the 1970's) for recordings of live studio performances of numerous acts who were visiting the NY area. Radio station WLIR (92.7) offered them a chance to have a live performance that could be heard throughout the NY metro area - and thus entice ticket sales - without having to bring extensive equipment.
And so if you type into your search engine the phrases "Ultrasonic Studios" plus "WLIR" or live recordings .... you will find links to numerous shows by the likes of:
Little Feat, Marshall Tucker, Jackson Browne, Peter Frampton, Tower of Power, Fleetwood Mac, Lou Reed, Freddie King, Steve Miller, the Doobie Brothers, Herbie Hancock, The Band, Bonnie Raitt, Taj Mahal, Dr. John, the Nitty Gritty Dirt Band w/John Hartford, Jonathan Edwards, Dickey Betts, Todd Rundgren, Hall & Oates .... and more. Many were issued as bootleg recordings, but with much better sound quality (due to the studio setting, as well as editing for radio broadcast) than your typical bootleg of the era.
Perhaps someday a full account of this studio will be forthcoming ... for now, just a chance to see a time-and-place we likely won't see again.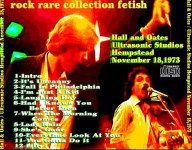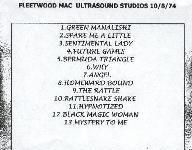 As they recorded three albums there, it might do well to feature a Vanilla Fudge song to complete this profile. They have performed on-and-off since 1967, and tour today with three of its four original members in the line-up: Mark Stein on keyboards, Vince Martell on guitar and Carmine Appice on drums. (Bassist Tim Bogert had to retire five years ago, due to lingering injuries from a motorcycle accident).
Their highest-charting hit (#6) came from their self-titled debut album in 1967 - a hard-rock version of the Holland-Dozier-Holland tune You Keep Me Hanging On - of which drummer Appice believed, "Lyrically was a hurtin' kind of song, and when The Supremes did it, it was like a happy song. We tried to slow down the song and put the emotion the song should have into it ... with the hurtin' kind of feeling the song should have."
And below you can listen to it.