I so love the smell of defiance to authority and the determination of compassionate people to care for the sick in the morning. Rick Scott and Pam Bondi, who rescheduled a death row execution to attend a re-election campaign kickoff, are unsurprisingly attempting to derail health care coverage in the State of Florida.
The signature achievement of President Obama's first term, the Affordable Care Act is under attack by Republicans across the country who are determined to undermine it. One tactic has been to head off people from enrolling for health coverage when the program kicks in Oct. 1.
Scott opposes the federal Affordable Care Act. Florida has declined $51 billion in federal money to expand Medicaid to help cover 3.8 million uninsured for the next ten years. So what is a Medicare fraudster that wants to deny health care coverage to the people of Florida to do now that the deadline of enrollment rapidly approaches? Well if you are Rick Scott you attack the navigators. Those of you in non Tea Bagger controlled states may not be familiar with what a navigator does, but they will have to fill in the outreach gaps in Obamacare-resistant states that are doing little to raise awareness of the law. The health care law forbids navigators from actually recommending what specific health plan or coverage people should purchase. They're only allowed to help people understand their options and they're banned from receive compensation from insurers, as agents or brokers can.
Rick Scott stated in a recent op-ed on the FLGOV.COM website the following among other lies, fabrications and distortions.

Whenever the federal government forces a brand-new program this big to move this fast, mistakes are bound to be made — just as we saw in Minnesota. Last week, an individual applying to be a navigator in Minnesota mistakenly received 2,400 Americans' Social Security numbers when a federal insurance exchange employee accidentally sent him an email. Reports say the information contained, "page after page of names, business addresses, license numbers and Social Security numbers."

As the push for navigators to sign up Floridians on the federal health-insurance exchange becomes more frenzied, the need to safeguard the personal information Floridians submit to the navigators, and its use in a "federal data hub," is taking on paramount importance.

Though details about what navigators will do to collect personal information and run it through the federal data hub remain inconclusive at best, we know the data hub itself will use Americans' "income, citizenship, immigration status, access to minimum essential coverage," as well as other significant, personal information.

Mounting pressure to enroll Floridians in the federal exchange must make us pause to carefully review what protections are in place to safeguard the personal information of hundreds of thousands of Floridians — and millions of Americans — who are expected to use the federal exchange to escape the penalty under the president's new healthcare law.
Rick Scott's decision to bar Obamacare enrollment advisors from state health department facilities is why I am feeling better about folks getting healthcare in Florida. Follow me below the fold.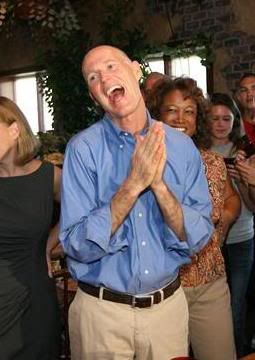 Heavily Democratic Broward Countyis expected to join Pinellas County in resisting Scott's decree that navigators will be banned from state run health care centers, where most of the uninsured go to seek treatment.

Broward Mayor Kristin Jacobs will offer a resolution at Tuesday's county commission meeting that would allow Affordable Care Act "navigators" and counselors at Florida Department of Health facilities in Broward County. The commission, which is dominated by Democrats, is expected to approve the proposal.

Jacobs has scheduled a news conference after the vote where Obamacare outreach efforts will be publicized.

In her resolution, Jacobs adopted Pinellas County's argument that the state cannot prevent Obamacare advisors from health department buildings because the county owns most of those facilities.

Of the eight Florida health offices in Broward, the county owns seven of the buildings and leases them to the state Health Department.

The state health department notified its county health field offices two weeks ago that Obamacare navigators, federal employees trained to help people obtain health insurance under the new system, would be barred from "the grounds of the health departments." That notice caused several Pinellas County commissioners in that mostly Democratic county to protest.

The protest apparently forced state health officials there to backtrack. The Tampa Bay Times reported last week that Obamacare enrollment navigators would be allowed into health department buildings in Pinellas County.

"It is criminal that anyone would put their foot out to trip up that process for sharing (Affordable Care Act) information," Broward Mayor Jacobs said in an interview. "You can't tell us that we can't do that in our own facility."

"Reaching out to the public and letting them know what their options are for health care is an important mission for government…for the little guy," she added.
snip
Federal money to train and hire navigators in Broward went to the Epilepsy Foundation of Florida and Advanced Patient Advocacy. Unlike in Pinellas County, Broward government received no federal money for navigators.

Jacobs expects more counties to push back against the state's restriction on Obamacare counselors. She said that at last week's meeting of the Florida Association of Counties, "Everybody was having the same conversation. 'What were they thinking? Why are they doing this?'" Jacobs said. "So I expect this (resistance) will continue to happen county by county."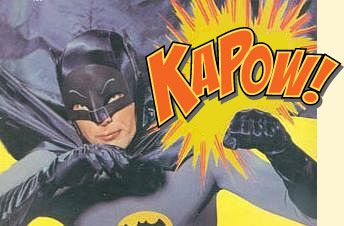 Jacobs resolution "directs the county administrator to contact the Fl Dept. of health and inform them that Broward County will provide access to all appropriate county facilities and property for navigators and other lawfully authorized personnel to carry out the advisory mandates of the (Affordable Care Act), including facilities leased from the county by the Florida Department of Health"
Other counties will follow the lead of Pinellas and Broward. All politics and governing is local after all.