Interrogatories
It's National Walk to Work Day. How long do you think it would take you to walk to work? Have you ever done so?
What language that you don't speak do you wish you spoke? Why?
Have you had a garage sale, a yard sale, or a moving sale? Was it profitable?
Do you like to go to these sales (including estate sales)? Have you found any good bargains?
On voting day, how do you decide which judges to elect or retain? Do you put in a lot of research to find out which ones are good?
The Twitter Emitter
The one with the most toys dies just like everyone else.

— Chris Dashiell (@cdashiell) September 23, 2013
The International Spy Museum is moving to an undisclosed location.

— Crutnacker (@Crutnacker) September 23, 2013
Sarah Palin: "Hillary Clinton isn't suited to be president. It's a demanding job. She might give up and quit mid-way through her term."

— Top Conservative Cat (@TeaPartyCat) September 23, 2013
Trendy idioms are an epic fail.

— John Fugelsang (@JohnFugelsang) September 24, 2013
seven days without a pun makes one weak

— Shayera Tangri (@shayera) September 24, 2013
Now Miley is licking herself on the cover of Rolling Stone. Is this an anxiety thing? Should she be wearing a cone?

— Caissie St.Onge (@Caissie) September 24, 2013
Mice need to drop the self-defeatism and truly BELIEVE they can win their war against cats.

— William K. Wolfrum (@Wolfrum) September 25, 2013
Ted Cruz has spoken for 18+ hours. Some say it isn't a "filibuster." Ted Cruz's wife calls it "a typical Saturday." http://t.co/...

— LOLGOP (@LOLGOP) September 26, 2013
Headline: "Obamacare Rates Unveiled" Republicans: "Why were they veiled in the first place?!" Such stupid people. #p2 #ctl #topprog #tcot

— ÐiegoUK (@DiegoUK) September 26, 2013
Twitter doesn't have a problem with racism, sexism, homophobia and other ills. Humanity does.

— William K. Wolfrum (@Wolfrum) September 25, 2013
On This Day
In 1530, the Jesuits (aka The Society of Jesus) were established by a Papal Bull issued by Pope Paul III.
In 1822, French scholar Jean-François Champollion announced that he had deciphered the Rosetta Stone.
In 1908, the first Ford Model T rolled off the assembly line.
In 1928, the U.S. officially recognized The Republic of China.
In 1954, NBC's new nighttime talk/variety show, Tonight With Steve Allen, also known as The Tonight Show, debuted.
In 1964, the Warren Commission released their report that determined that Lee Harvey Oswald acted alone in his assassination of John F. Kennedy.
Born on This Day
1389 – Cosimo de' Medici, Italian ruler (d. 1464)
1601 – Louis XIII of France (d. 1643)
1622- Karel Dujardin, Dutch painter (d. 1678)
1622 - Gerrit Lundens, Dutch painter (d. ca. 1677)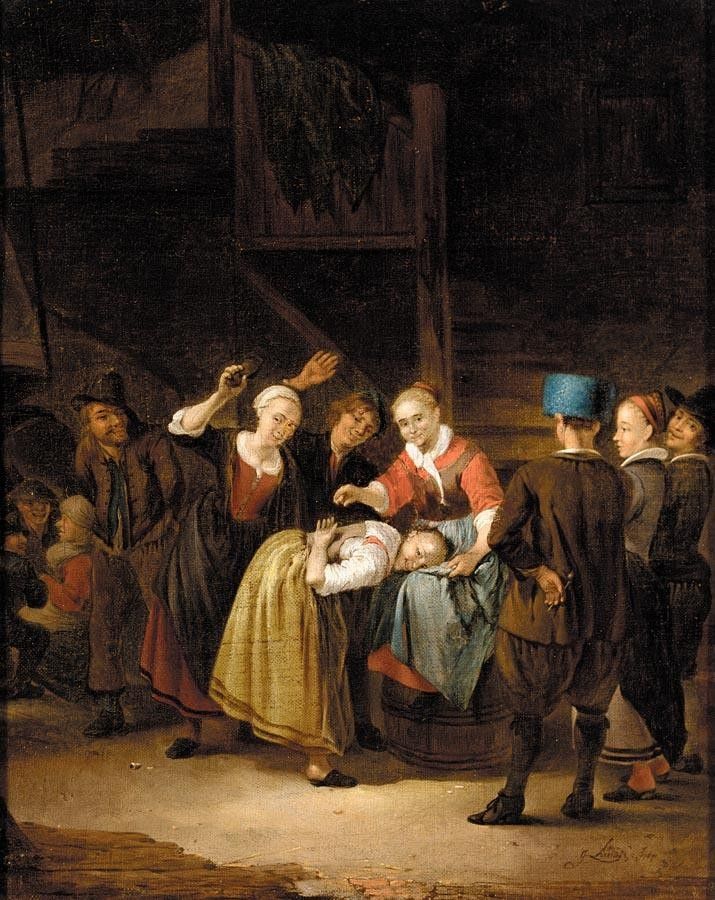 1678 - Jean-Baptiste Nattier, French painter (d. 1726)
1718 - Christian Georg Schütz I, German painter (d. 1791)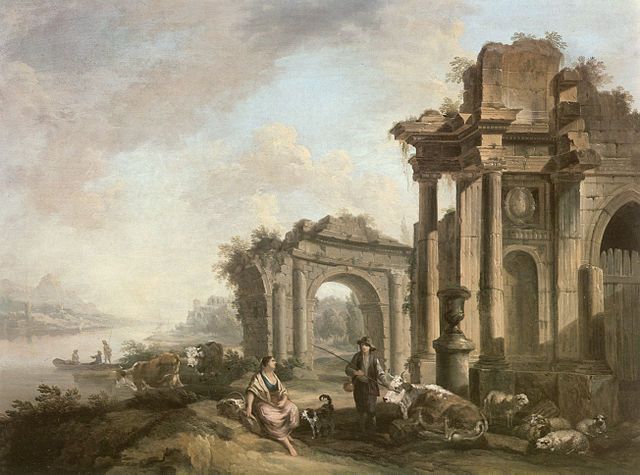 1722 – Samuel Adams, American politician, 4th Governor of Massachusetts (d. 1803)
1772 – Martha Jefferson Randolph, American daughter of Thomas Jefferson (d. 1836)
1803 – Samuel Francis du Pont, American admiral (d. 1865)
1849 - Emile Claus, Belgian painter (d. 1924)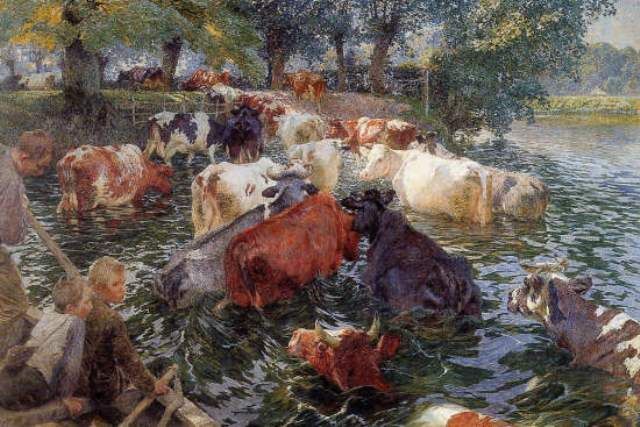 1859 - Joseph Henry Sharp, U.S. painter (d. 1953)
1866 – Eurosia Fabris, Italian saint (d. 1932)
1871 – Grazia Deledda, Italian author, Nobel Prize laureate (d. 1936)
1872 - Edward Okun, Polish symbolist painter (d. 1945)
1875 - Cléo de Mérode, French dancer and model (d. 1966)
1894 – Olive Tell, American actress (d. 1951)
1894 – Lothar von Richthofen German pilot (d. 1922)
1896 – Sam Ervin, American politician (d. 1985)
1924 – Bud Powell, American pianist (d. 1966)
1927 – Red Rodney, American trumpet player (d. 1994)
1929 – Calvin Jones, American musician, composer, and educator (d. 2004)
1929 – Barbara Murray, English actress
1933 – Greg Morris, American actor (d. 1996)
1933 – Will Sampson, American actor (d. 1987)
1934 – Wilford Brimley, American actor
1934 – Claude Jarman Jr., American actor
1936 – Don Cornelius, American television host and producer, created Soul Train (d. 2012)
1941 – Don Nix, American saxophonist, songwriter, producer, and author (The Mar-Keys)
1943 – Randy Bachman, Canadian singer-songwriter and guitarist (The Guess Who, Bachman–Turner Overdrive)
1946 - T.C. Cannon, Native American painter (d. 1978)
1953 – Greg Ham, Australian singer-songwriter, musician, and actor (Men at Work) (d. 2012)
1953 – Robbie Shakespeare, Jamaican bass player and producer (Sly and Robbie)
1958 – Shaun Cassidy, American actor, singer, screenwriter, and producer
1958 - my sister
1964 – Stephan Jenkins, American singer-songwriter, guitarist, and producer (Third Eye Blind)
1972 – Gwyneth Paltrow, American actress
1974 – Carrie Brownstein, American singer-songwriter, guitarist, and actress (Wild Flag and Sleater-Kinney)
1982 – Lil Wayne, American rapper and actor
1984 – Avril Lavigne, Canadian singer-songwriter
Died on This Day
855 – Lothair I, Emperor of the Romans (b. 795)
1527 - Domenico Puligo, Florentine painter (b. 1492)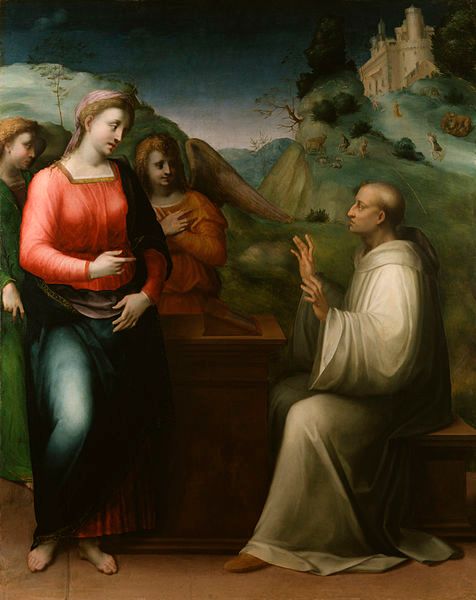 1590 – Pope Urban VII (b. 1521)
1700 – Pope Innocent XII (b. 1615)
1917 – Edgar Degas, French painter (b. 1834)
1944 – Aimee Semple McPherson, Canadian-American evangelist, founded the International Church of the Foursquare Gospel (b. 1890)
1956 – Babe Didrikson Zaharias, American golfer (b. 1911)
1960 – Sylvia Pankhurst, English activist (b. 1882)
1965 – Clara Bow, American actress (b. 1905) See Tipple Jar
1979 – Jimmy McCulloch, Scottish singer-songwriter and guitarist (Small Faces, Wings) (b. 1953)
1981 – Robert Montgomery, American actor (b. 1904)
1985 – Lloyd Nolan, American actor (b. 1902)
1986 – Cliff Burton, American bass player and songwriter (Metallica, EZ-Street, and Trauma) (b. 1962)
1991 – Oona O'Neill, English wife of Charlie Chaplin (b. 1926)
2003 – Donald O'Connor, American actor, singer, and dancer (b. 1925)
2012 – Herbert Lom, Czech-English actor (b. 1917)
Today is
World Tourism Day
National Chocolate Milk Day
National Corned Beef Hash Day
Crush a Can Day
Native American Day
Hug a Vegetarian Day
National Walk to Work Day
Save the Koala Day
Ancestor Appreciation Day