GUS (Gave Up Smoking) is a community support diary for Kossacks in the midst of quitting smoking. Any supportive comments, suggestions or positive distractions are appreciated. If you are quitting or even just thinking of quitting, please join us! We kindly ask that politics be left outside.

You can also click the GUS tag to view all diary posts, or access the GUS Library at dKosopedia for a great list of stop-smoking links. Check it out! Want to make sure you never miss us? Follow (♥) the GUS tag to keep GUS in your Stream and easily find the link to the latest one. It's just that easy!

A message to ALL quitters (and would-be quitters): You don't have to avoid GUS if you have a failed quit. We won't give you a bad time or nag you. We consider the failed quits as "practice" for the real quit.

Y'know, building and maintaining a community isn't the easiest thing in the world to accomplish, either online or in real (non-virtual) life. Along with the camaraderie, support, excitement, and shared purpose of any nascent community, there's often a heaping helping of confusion, frustration, or drama to go with, and some communities fizzle pretty quickly because of it.
And it's not as if the communities that manage to stick around are fixed and unchanging, either. Communities tend to mutate over time to suit the community members who hang out there most often, shifting to accommodate new personalities, circumstances or viewpoints. It helps to have a clear shared sense of purpose, and at least a few folks willing to put in the time to keep it chugging along, neither of which are a given.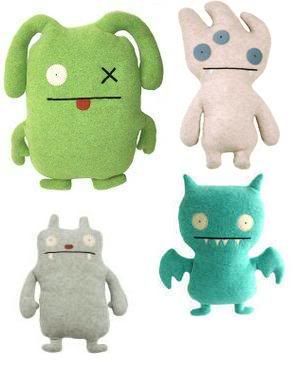 The mission of a community---the reason those people decided to band together and hang out in the first place---may even get lost in the shuffle, or become secondary to the community members' relationships with each other. Friendships (and even relationships) are formed (and sometimes dissolved, and sometimes re-formed...communities, like families, can be messy). Almost inevitably, the people involved enhance, and sometimes even transcend the group's original purpose. And despite all the good things that can arise from a strong, organically evolving community, it's not always an easy thing to articulate, or to wrangle.
Like I said, establishing and maintaining a community isn't easy. But some people make it look that way. Exhibit A: Bill In Portland Maine.
What? You thought I was talking about GUS? Well, I was, in a way. But in a very real sense, GUS, the little online support group that could (four years and counting! w00t!) might look very different today if it weren't for Bill and his brainchild, Cheers and Jeers. For one, I probably wouldn't be here--not in GUS, and probably not in the Outer Blog (a.k.a. The Great Orange Satan). See, it was Cheers and Jeers that hooked me into reading the site regularly many years ago, and it was the thing that drew me back to Daily Kos and finally got me to sign up and participate. Meeting Bill and his partner Common Sense Mainer in real life sort of sealed the deal.
We "met cute," Daily Kos style: I was an Obama Precinct Co-Captain trying to corral and placate tired, shivering, impatient caucus-goers during a February sleet storm of epic proportions. And of all the gin joints---okay, high school classrooms, if you want to get technical---in all of Portland, Maine, they walked into mine. Fortunately I said nice things about Daily Kos and Bill (before knowing it was Bill) and even more fortunately, The Powers That Be eventually let people register their choices without having to be physically present (there was a building capacity issue), so everyone didn't have to stay there until 10 PM. (Spoiler Alert: We won! Apparently some folks need a reminder.)
We've since become friends---our dogs even have play dates---but I'd be chipping in to support Bill's column even if I'd never met him, because day in, day out, year after year, he delivers the goods with good humor and insight. I've met quite a few Cheers and Jeers community regulars at various meet-ups, and they're good people, grateful that Bill gives them a place to connect, and happy to pitch in to support C&J.
"Wait...support Bill's column?" you might ask, understandably confused---after all, his profile says he's Daily Kos Staff, right? Well, yeeessss, but it's one of those coveted "unpaid staff" positions so common on the interwebs. He doesn't get a salary, those fabled Soros checks never seem to materialize, and that sweet sweet Infinity Mojo doesn't pay the cable bill, so members of the Cheers and Jeers community have been ponying up to pay Bill's salary for a few years now. I'm happy to chip in to subsidize one of the best community spots on Daily Kos, and I hope you'll consider doing so too. Bill's always been a strong supporter of GUS and I wanted to return the favor.
It's easy to do:

One time contribution: click here.

$5 monthly contribution: click here

$10 monthly contribution: click here

$20 monthly contribution: click here

To send a donation via snail mail, the address is:
Bill Harnsberger, 16 Pitt Street, Portland, ME, 04103.
And a big thanks to all the people who keep the communities going on Daily Kos...the communities are truly the glue that holds this place together.
Who's Your Little Buddy?
1BQ, 2thanks, 3rdGenFeminist, 417els, A Man Called Gloom, Abra Crabcakeya, Actbriniel, addisnana, AfroPonix, aishmael, Alise, Alpha99, also mom of 5, ambeeeant, American in Kathmandu, amk for obama, andsarahtoo, angry marmot, Anne933, anodnhajo, aoeu, AoT, aquarius2001, arcadesproject, Archie2227, arodb, Arthur Wolf (in memoriam), assyrian64, Aunt Acid, awkawk, b4uknowit, BadKitties, bamablue, BARAKABETH, barnowl, b barrie, bdizz, beatpanda, beefydaddy18, betterdemsonly, BFSkinner, bgblcklab1, BigAlinWashSt, Bike Crash, BirderWitch, BJKay, bleeding heart, blingbling65, blue husky, Blue Intrigue, bluedust, BluejayRN, BlueJessamine, Bluerall, bluestatedem84, BoiseBlue, boudi08, Brahman Colorado, breedlovinit, BrenP, BrianParker14, Bronxist, broths, BrowniesAreGood, bsmechanic, buddabelly, Bugsydarlin, bumbi, BusyinCA, cactusgal, cagernant, Carol in San Antonio, CathiefromCanada, CathodeRay, CDH in Brooklyn, Cedwyn, cee4, Cen Den, ChocolateChris, ChurchofBruce, ciganka, cinnamondog, citizenx, ClapClapSnap, claude, Cleante, Code Monkey, codobus, Coldblue Steele, Colorado is the Shiznit, coloradomomma, common green, commonmass, Common Sense Mainer, congenitalefty, coppercelt, dadanation, Damnit Janet, dangoch, DarienComp, dauber, Dauphin, Dave in AZ, Dave in Northridge, David54, deedogg, demkat620, Dexter, Diana in NoVa, Dickie, DiegoUK, Dingodude, dirtdude, distraught, djMikulec, docreed2003, dolfin66, donnamarie, Donna O, dotsright, Dr Teeth, Dreggas, DRo, droogie6655321, Dube, duckhunter, Eclectablog, Eddie C, EdgedInBlue, effervescent, elbamash, El barragas, el vasco, electricgrendel, entrelac, ericlewis0, Everest42, Ex Con, exlrrp, ExpatGirl, ezdidit, fat old man, fauve, fhamme, Fineena, fiona2, fishhawk, Flea, flumptytail, Friend of the court, fritzi56, FrugalGranny, Garrett, Gator, gchaucer2, GDbot, Geiiga, GenXangster, glpaul, gooderservice, gooners, gravlax, GreenMountainBoy02 (in memoriam), greylox, grndrush (in memoriam), GrumpyWarriorPoet, GuerillaLiberal, GulfExpat, gzodik, Haole in Hawaii, HappyinNM, henlesloop, here4tehbeer, HeyMikey, hideinplainsight, High Tide, hiliner68, history first, hold tight, Hugh Jim Bissell, hulibow, I love OCD, I said GOOD DAY sir, Im a frayed knot, imisa, Indexer, indubitably, indyada, Interceptor7, Inventor, Isaacsdad, ItsaMathJoke, itsbenj, Jahiz, James Earl, JamesEB, janl1776, Janeo, jarbyus, JayinPortland, jayjaybear, jbalazs, JBL55, jbou, Jeffersonian Democrat, jillwklausen, jmadlc55, jmonch, Joes Steven (aka Steven), john keats, john07801, johngoes, johnny wurster, jsfox, just another vet, JVolvo's Mom (in memoriam), jwinIL14, Kai99, kailuacaton, Kamakhya, kat herder, katchen, Kelly of PA, khloemi, Khun David, Kitsap River, kittania, kos, KrazyKitten, Kristina40, Ksholl, labwitchy, ladypockt, Lahdee, langerdang, LarsThorwald, LA rupert, last starfighter, LaughingPlanet, Laurie Gator, Lava20, Leo in NJ, Lipstick Liberal, litoralis, lmdonovan, lockewasright, Lonely Liberal in PA, Lonely Texan, longislandny, Lorinda Pike, LtdEdishn, lunacat, luvsathoroughbred, maggiemay, magicsister, mango, Marc in KS, MargaretPOA, Marjmar, Mark E Andersen (Kodiak54), marknspokane, marsanges, maryabein, Matt Esler, Maxiemax, maybeeso in michigan, MBNYC, mdemploi, Meteor Blades, Micburke, michael1104, MillieNeon, minerva1157, MinervainNH, Missys Brother, mjbleo, MnRaindog (in memoriam), mntleo2, mollyd, Morague, MotoGP, Mr Bojangles, mrsgoo, mskitty, msmacgyver, MsWings, Murphoney, nannyboyz, ncsuLAN, NearlyNormal, Nedsdag, Nespolo, Nick Zouroudis, nokkonwud, notgivingup, NY brit expat, oceanview, OleHippieChick, Olkate, one pissed off democrat, One Pissed Off Liberal, Onomastic, operculum, OrangeMike, Ordvefa, Overseas, Over the Edge, Pager, paige, PaintyKat, palmer18, paradox, parryander, paulitics, peglyn, Pennsylvanian, peterfallow, phrogge prince, plok, Positronicus, post rational, PowWowPollock, Proud Mom and Grandma, psycho liberal, ptolemynm, Purple Priestess, PvtJarHead, racheltracks, randallt, ray bob, real world chick, red mittens, Reepicheep, regis, relentless, revelwoodie, revsue, Rex Manning, rexymeteorite, RiaD, rickeagle, ridemybike, rightiswrong, Rileycat, rincewind, rkex, roadlion, RoCali, Roger Fox, Rosebuddear, roses, rscopes, Rudini, RumsfeldResign, Safina, SallyCat, Sanuk, Sark Svemes, sboucher, scooter in brooklyn, Scrapyard Ape, seenaymah, Senor Unoball, sewaneepat, sfbob, sgary, Shahryar, sheddhead, shesaid, Shifty18, shmuelman, shopkeeper, sidious666, sidnora, slksfca, slowbutsure, smartcookienyc, smeesq, Smoh, snoopydawg, snorwich, SnyperKitty, SoCalHobbit, SoCalSal, sofia, soonergrunt, sostos, sowsearsoup, SpecialKinFlag, spmozart, spotDawa, SpotTheCat, StateOfGrace, Statusquomustgo, stiffneck, stonekeeper, suesue, sunbro, Super Grover, Syoho, tallmom, Tay, tdslf1, teknospaz, theatre goon, The Eyewitness Muse, TheGeneral, TheStoopingRabbit, TigerMom, Tim DeLaney, tiredofcrap, TomP, tonyahky, Toyotabob7, TracieLynn, TreeFrog, triciawyse, tripodisblack, trs, trueblueliberal, TrueBlueMajority, ttanner, Tulsonian, Turn VABlue, Turtle Bay, Tyto Alba, uc booker, UncleCharlie, Unduna, Unforgiven, ursoklevar, USArmyParatrooper, VA02 femocrat, Vacationland, valadon, Vayle, vc2, Vetwife, vgranucci, Via Chicago, Village expects idiot home soon, viral, vulcangrrl, waytac, webranding, weelzup, Wes Opinion, Whimsical Rapscallion, willy be frantic, willy mugobeer, Wood Dragon, wolfie1818, Wordsinthewind, Wreck Smurfy, x, xopher, yet another liberal, Zotz
Have you had some experience with the effects of smoking, and want to write a GUS diary or host an open thread? Please sign up in the Butt Can (Tip Jar), and name the day and time that works for you (posting times are flexible). Weekly GUS Diary Schedule (regular hosts featured in bold) is below.


Wed PM: Vacationland (You Are Here)
Thu AM: nokkonwud
Thu PM: James Earl
Fri AM: flumptytail
Fri PM: Open
Sat AM:effervescent
Sat PM: Open
Sun AM: gchaucer2
Sun PM: Open
Mon AM: Open
Mon PM: paulitics
Tue AM: gchaucer2
Tue PM: Open
Wed AM: Open

If you can spare a few hours, please consider hosting GUS. It doesn't have to be a permanent slot, it can be a one-time deal! Not sure where to start? Just ask for help in the Butt Can (Tip Jar). Seriously, it doesn't have to include specific content or require all sorts of fabulous diary formatting skills. The regulars will make sure stuff gets carried over from diary to diary, so if you want to just tell your story or provide an open thread and host for a few hours, that's cool too. We would be very grateful!