In 2007 I wrote a diary about a four year old boy who was killed by his father. Ja'Veion Mayes was jerked by his father in the bathroom, according to his father's account. He fell, hit his head on the toilet and was left by his father in the bathtub, where he drowned. His father took his body and dumped it in a pile of kudzu near a parking lot.
More below! But, first, a word from our sponsor ...
Top Comments recognizes the previous day's Top Mojo and strives to promote each day's outstanding comments through nominations made by Kossacks like you. Please send comments (before 9:30pm ET) by email to topcomments@gmail.com or by our KosMail message board. Just click on the Spinning Top to make a submission. Look for the Spinning Top to pop up in diaries around Daily Kos.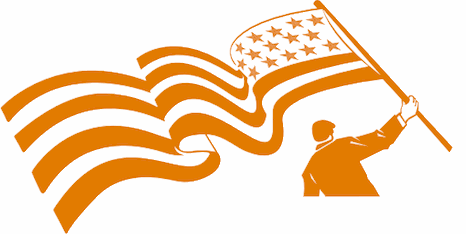 Make sure that you include the direct link to the comment (the URL), which is available by clicking on that comment's date/time. Please let us know your Daily Kos user name if you use email so we can credit you properly. If you send a writeup with the link, we can include that as well. The diarist reserves the right to edit all content.
Please come in. You're invited to make yourself at home! Join us beneath the fleur de kos...
My first contact with this story was during the search for him. The theory was that he was lost in the area in exceptionally hot weather, so the search was urgent from the beginning. The true story quickly came to light, and his body was found. I took a picture of the site, when I attended a vigil for him in the community where he lived. Those pictures may be found in that diary, I am not reproducing them here.
Ja'Veion's father was sentenced to 25 years in prison for killing him.
I was struck by the case because of a memorial in town for an infant found in a Sears vacuum cleaner box the day before Valentine's Day, in 1990. Police detectives named her Julie Valentine, since no information about her identity existed or was ever turned up in the investigation.
I went to her grave some years after writing that diary. The picture below was taken during that visit. She was in a section of the cemetery devoted to infants. You can just see the feet of teddy bears to the right of her memorial.
I thought of Julie Valentine again this week because of the resolution of a cold case in New York. A girl the same age as Ja'Veion Mayes, named Baby Hope by law enforcement, was found murdered, dumped along the Henry Hudson Parkway in 1991, the year after Julie Valentine's body was found. Her identity remained unknown until police announced the break in the case this past Saturday. Baby Hope is now known as Anjelica Castillo. She can go home to her family.
At least so far, that is not possible for Julie Valentine. Officially she is Baby Jane Doe, Julie Valentine to us and our community. I do not know what may or may not be happening with her cold case. I know she has recently received a higher profile. The community's Rape Crisis and Child Abuse Center was renamed the Julie Valentine Center.
Will Julie Valentine's case be resolved? And her name reclaimed? Wouldn't that be a special thing?!
It surprised me how I reacted to the discovery of Baby Hope's name. I am sure it was at least partially because of my interest in the Julie Valentine case, with all the parallels.
Does it matter to us that Baby Hope now has a name? For me, without question, yes. Does it matter to Baby Hope? I think the answer has to be no. She won't care. Why do we?

I think it is because that small child has been given a little bit of dignity. Because the continued interest of society and the commitment of the police in that case reflect appreciation of her personhood. Of the fact of her existence. Of the magnitude of her importance, even though she died in 1991.
Ja'Veion Mayes's life mattered, too. As did little Julie Valentine's. Baby Hope is remembered, Julie Valentine is remembered, to a degree, and so is Ja'Veion Mayes, within a given circle.
But what about the millions of children born into poverty and difficult circumstances? Society seems to care THAT they are born, but what about after? What about their health care? Their education? Their futures? Democrats care about them. Republicans, in George Lakoff's terms, simply frame them out of existence. MONEY is more important than people. The government, for them, exists to protect money, to not spend money, to not collect it. They might agree that, hypothetically, it would be good to help the Baby Hopes and Julie Valentines of the world. Sadly, we just can't afford it.
Only, we can.
And we must, too. (If you can make a contribution to the Julie Valentine Center, that may be done here, or via a link on their donate page.)
On to tonight's comments! Generously compiled and formatted by brillig!
---
Brillig's ObDisclaimer:
The decision to publish each nomination lies with the evening's Diarist and/or Comment Formatter. My evenings at the helm, I try reeeeallllyy hard to publish everything
without
regard to content. I really do, even when I disagree personally with any given nomination. "TopCommentness" lies in the eyes of the nominator and of you, the reader - I leave the decision to you. I do
not
publish self-nominations (ie your own comments) and if I ruled the world, we'd all build community, supporting and uplifting instead of tearing our fellow Kossacks down.
From Ninepatch:

In this morning's C&J BiPM included a poll asking who won the debt ceiling fracas. Dr Erich Broadaxe RN makes a salient point followed by an equally good reply by Gentle Giant.

In David Harris Gershon's diary "We're Going to Start This All Over Again," says Rep. Fleming (R-LA) of the Tea Party wisper makes a good analysis of the teabagger philosophy. Fordmandalay adds another observation that's probably more than true and JackND takes it even further with his comment.

In Retroactive Genius' diary Don't Laugh. Rep Pete King (D-NY) Urges GOP To Declare War On Ted Cruz. Stop Laughing dilireus makes a very good point about the 2016 presidential election. louisev's comment starts a good thread and schmuelman's comment along withlimelight's observation puts the reality right out there.
From Brillig:

In cfm's diary Obamacare will save my company at least $5000 per employee, there is a long response thread to a commenter's assertion that the diarist isn't Doing It Progressively Enough. I want to highlight in that very good thread this comment by the diarist as an attitude we could use in abundance.
From greenbird and WisVoter:

noise of rain comments that we put the Che in Cheddar!
From JerryNA:

A wonderful comment from Tchrldy showing how our democracy came out on top with rejection of the Tea Bagger government shutdown through the democratic process.
From blueoregon:

Hi- I'd like to nominate new10's comment in aioo2h's diary Wow...Obama actually made Reid kill the Susan Collins deal.
From koosah:

Good morning Top Comments crew! I found this comment by flycaster in Ministry of Truth's diary Obama Throws The GOP The Anvil They Deserve to be a great description of what we all imagine happens when the GOP get together. Fun!
From BeninSC:


Flagged by cuphalffull, this comment from kathny applauds President Obama's victory and decries the incapable-of-governing Republicans.
Top Mojo for yesterday October 16th, first comments and tip jars excluded. Thank you
mik
for the mojo magic! For those of you interested in How Top Mojo Works, please see his diary
FAQing Top Mojo
.
1) It's like Godwins law... by kharma — 214
2) Losing the Chamber of Commerce by FishOutofWater — 182
3) Here it is... by blueyescryinintherain — 174
4) Oh my god: Palin has "millions of followers who... by Tackle — 171
5) BWAHAHAHAA by raptavio — 166
6) Now that's not fair there, Tackle, by raptavio — 164
7) How many times have we seen this... by ontheleftcoast — 154
8) sadly we all lost... this was the biggest by Statusquomustgo — 140
9) "Best Redstate comment for today" by Kevvboy — 132
10) They will open again by indycam — 128
11) Takeaway lesson for the GOP: by Aunt Acid — 127
12) I've been following those as well. What's really by blueyescryinintherain — 127
13) "You were right I was wrong" by bastrop — 119
14) This is all abstract to them. by weatherdude — 119
15) The look on his face as he says it? That's his by zenbassoon — 117
16) The real reason she's lamenting... by BenderRodriguez — 116
17) your comment should have been left unsaid. by edrie — 115
18) That would be the luck-o-the-Irish again. by AlyoshaKaramazov — 114
19) Good Job, noise of rain by JekyllnHyde — 113
20) If WSJ says "both sides are looking like losers", by Torta — 111
21) The tea party's over like the Birchers are gone- by Remembering Jello — 109
22) Thanks Cruz! you distracted everyone while we by merrywidow — 108
23) You were right by Semblance — 106
24) This is what victory looks like. by lexalou — 104
25) I have an idea for you Mr. Phillips by Semblance — 97
26) Thanks by santas — 94
27) Meanwhile Tea Party is talking 3rd party by FishOutofWater — 93
28) So no real change then ? by indycam — 90
29) A sorrowful but beautiful by gchaucer2 — 89
30) We put the Che in Cheddar! We are the radical by noise of rain — 88
31) It's a good evening by chicago minx — 88
32) They got nothing but a black eye . by indycam — 88
33) The thing is... by angry marmot — 88
Top Pictures for yesterday, October 16th. Click any image to be taken to the full comment. Thank you jotter for the image magic!