I'm honored to announce the launch of this year's annual Daily Kos blogathon to fight hunger in America.
This year, we're taking a bit of a different approach: We're focusing on food justice specifically for underserved populations, including those in communities of color, and on local community programs designed to help provide nutritious food raised in sustainable ways. It's a two-fer: fighting hunger while supporting food sovereignty and food justice.
We know from the experiences described by Kossacks that national and international efforts at "feeding the hungry" too often have nothing to do with food justice — that is, with supporting homegrown efforts in specific communities to ensure food security and food sovereignty for their members. Food justice is a concept that encompasses all of these issues. It's not merely a series of stopgap measures to provide whatever food might be most readily available to people who would otherwise go without at this moment. It's the creation of an institutional framework to support the founding and long-term success of local initiatives to grow healthy food, readily available to community members, at accessible costs, and all done via environmentally sound and sustainable practices.
Across the country, local activists in their own communities have launched and maintained on-the-ground efforts to provide healthy, nutritious food for their community members. Vibrant projects exist in urban environments, rural areas, and communities of color all over America. Yet these small, independent, local food justice organizations and projects must function with the fewest resources and institutional aid. They do not get the benefits of organized mass mailings, of payroll check-offs, of estate bequests and legacies. They depend on true grass-roots support to get the word out, raise desperately needed funds, and feed the hungry in their communities.
This year, the need in such communities is even more acute:

But the news is not all bad. This year, we're fortunate to have a distinguished group of local activists who are partnering with us to talk about food justice projects in their own communities. Their photos and bios appear over the jump, as does information about the blogathon founders, Kossack bloggers, and the current blogathon schedule. Please join them and us as we work to raise funds for these projects, all too badly needed across America today. It's an effort that will save lives.
OUR GUEST BLOGGERS: FOOD JUSTICE ACTIVISTS
We're delighted to introduce you to three brilliant, fierce food activists and one equally brilliant and fierce Congresswoman whose dedication to their causes and their communities is unparalleled. [We may be privileged to introduce one more activist to you, but that is unconfirmed; if not, her work will be covered in at least one of the diaries.]
Will Allen, Growing Power
Will Allen, son of a sharecropper, former professional basketball player, ex-corporate sales leader and now farmer, has become recognized as among the preeminent thinkers of our time on agriculture and food policy. The founder and CEO of Growing Power Inc., a farm and community food center in Milwaukee, Wisconsin, Will is widely considered the leading authority in the expanding field of urban agriculture. At Growing Power and in community food projects across the nation and around the world, Will promotes the belief that all people, regardless of their economic circumstances, should have access to fresh, safe, affordable and nutritious foods at all times. Using methods he has developed over a lifetime, Will trains community members to become community farmers, assuring them a secure source of good food without regard to political or economic forces. In 2008, Will was named a John D. and Katherine T. McArthur Foundation Fellow and was awarded a prestigious foundation "genius grant" for his work – only the second farmer ever to be so honored. He is also a member of the Clinton Global Initiative, and in February 2010, he was invited to the White House to join First Lady Michelle Obama in launching "Let's Move!" her signature leadership program to reverse the epidemic of childhood obesity in America. In May 2010, Time magazine named Will to the Time 100 World's Most Influential People.
Phaedra Ellis-Lamkins,
Green for All
Phaedra Ellis-Lamkins is the Chief Executive Officer of Green For All. Under her leadership, Green For All has become one of the country's leading advocates for a clean-energy economy, and one of its most important voices on the intersection of economics and environment. Prior to joining Green For All, Phaedra was a leader in California's labor movement, heading both the South Bay AFL-CIO Labor Council and Working Partnerships USA. This has given her a unique perspective that has enabled her to bring labor, environmental, business, grassroots, and government leaders together in common purpose. Her ability to speak to all of these groups has made Phaedra one of America's preeminent leaders on green jobs and green pathways out of poverty. Phaedra leads on numerous boards including serving as the Chair of the Department of Labor's Advisory Committee on Apprenticeship, the Commission to Engage African Americans on Climate Change for the Joint Center, the Economic Policy Institute, the Leadership Council of California Forward, the Tipping Point Community Board, and the Partnership for Working Families. Phaedra serves as a Young Global Leader with the World Economic Forum.
Nikki Henderson,
People's Grocery
Nikki began her work in social justice through the foster care system in Southern California, having been raised with seven older foster brothers. Through mentoring, tutoring, and directing Foster Youth Empowerment Workshops, she developed her passion for youth leadership development among communities of color. She later shifted into sustainability, developing course curriculum for the University of California system and advocating across the state for environmental justice and political ecology.

She has worked closely with Van Jones and Phaedra Ellis Lamkins at Green for All, fighting for a green economy strong enough to lift people out of poverty. She was also a part of Slow Food USA in Brooklyn, NY where President Josh Viertel came to regard her as an "extraordinary leader with a vision for how food and urban farming can be tools of empowerment". In 2009, Nikki co-founded Live Real, a national collaborative of food movement organizations committed to strengthening and expanding the youth food movement in the United States. In 2010, Nikki was featured in ELLE magazine as one of the five Gold Awardees. She has a Master's degree in African American Studies from UCLA, and is originally from Los Angeles, CA.
Hon. Barbara Lee (D-CA),
U.S. Representative for California's 13th Congressional District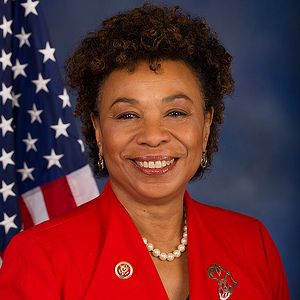 Congresswoman Barbara Lee is a forceful and progressive voice in Congress, dedicated to social and economic justice, international peace, and civil and human rights.

First elected in 1998 to represent California's then-9th Congressional District (now the 13th), the Democratic lawmaker has established a reputation for principled and independent stands, unafraid to take on the tough issues and speak her mind for her constituents, for a more just America, and for a safer world. As a social worker by profession, being an advocate for people dealing with the federal bureaucracy has been a priority.

She has aggressively represented the needs of the underserved and vulnerable people in her district and throughout the U.S., vigorously advocating for a wide range of social and economic concerns. In 2007, Congresswoman Lee (D-CA) joined with members of the Congressional Black Caucus, Rep. John Conyers (D-MI), Rep. G.K. Butterfield (D-NC), Rep. Mike Honda (D-CA) of the Congressional Asian Pacific American Caucus and Rep. Joe Baca of the Congressional Hispanic Caucus to form the Congressional Out of Poverty Caucus (COPC). The Congressional Out of Poverty Caucus seeks to bring together lawmakers, organizations, community leaders, and other key stakeholders to find concrete solutions to end poverty. The COPC is committed to increasing awareness about and finding bi-partisan legislative solutions to eliminating poverty in the United States.

The Congresswoman has been a strong proponent of safe communities, affordable housing, the homeless, low income energy assistance, job training, making health care affordable and universal, just immigration policies, the establishment of a living wage, and protection of the right of women to make decisions about their reproductive health. She is a Senior Democratic Whip, former chair of the Congressional Black Caucus and former co-chair of the Progressive Caucus.

In 2013, Congresswoman Lee became chair of the newly-formed Whip Task Force on Poverty and Opportunity. the mission of the Task Force is to raise the awareness of Members of Congress and the American people about the ongoing crisis of poverty, the positive human and economic impacts of reducing and eliminating poverty, as well as the need for a comprehensive national effort to eradicate poverty and remove barriers to opportunity that prevent low-income Americans from reaching the middle class.
HUNGER IN AMERICA AT DAILY KOS
For several years, Kossacks have administered an annual blogathon to fight hunger in America. It has operated under various names — Filling Empty Bowls; DK Feeding America; and now, Hunger in America - and with an array of distinguished Kossacks leading the efforts.
The founding administrators of this year's blogathon are the incomparable activists JaxDem and nomandates, both women with huge hearts and great generosity of spirit.
Supporting administrators are Aji, belinda ridgewood, and Patriot Daily News Clearinghouse.
Additional participating Kossack bloggers include Denise Oliver Velez, rb137, and Mrs. side pocket.
BLOGATHON SCHEDULE
What follows is the current schedule. Some slots remain open while we wait for participating bloggers to confirm their chosen posting times.
Schedule (all times Pacific)
Wednesday, October 23rd:
8 am: Will Allen (Growing Power) of Growing Power, Inc.
11 am: Phaedra Ellis-Lampkins of Green For All
1 pm: Nikki Henderson of People's Grocery
3 pm: Mrs. side pocket
5 pm: Patriot Daily News Clearinghouse
Thursday, October 24th:
9 am: Rep. Barbara Lee
11 am: Denise Oliver Velez
1 pm: Aji
3 pm: belinda ridgewood
5 pm: rb137
7 pm: Avila

Update from belinda ridgewood: In response to a request about donations in the thread, here are the main organizations this blogathon will feature. These are links to their respective home pages, each of which has a DONATE/GIVE button or link; we're sending you to the home pages so you can read more if you wish. Individual bloggers may cite additional worthy organizations and provide links.

A NOTE ABOUT THE NAME



Butterfly Woman: A Blogathon for Food Justice


Last week marked the 20th anniversary of my sister's death. Many of you already know her story. In writing a memorial diary dedicated to her, I recalled how, in recent years, a mourning cloak has visited me every year around the time of her birthday, and how fitting it seemed.

The butterfly was such a perfect distillation of who she was: cross-pollinating what her ecosystem needed as a matter of course; bringing comfort, solace, and even joy to whomever needed it, all gently, as if on the flutter of delicate wings; lending beauty to the landscape by her very presence. And at that moment, she became Butterfly Woman.

The causes that mattered to her were the essential things, even if they were not the things that garnered headlines: causes like making sure that no child goes hungry. I said that, from this point forward, I intended to honor her life and memory by working on these issues in her name, a legacy I think she would have preferred to any other.

And so I was honored (and brought to tears) last week when fellow administrators of the Hunger in America group asked me about naming the blogathon in honor of my late sister. It is for that reason that this year's edition is called "Butterfly Woman."


We'd all like to thank you in advance for your support for this year's Blogathon for Food Justice. Whether it's donating outright, sharing widely with your networks, or becoming involved in your own community, it's an opportunity to help save lives.