Interrogatories
Do you have a staircase at home or work? How many stairs? Do have have any issues with stairs?
Did you ever cheat at any kinds of games or sports? How?
Have you ever been on a cruise? How was it? Would you do it again?
Do you use candles in your home? For ambience or necessity or something else? Do you have scented candles? What scents?
The Twitter Emitter
"Can you believe the salary these BART guys get to drive a train?" —someone whose job is making internet ads more clickable.

— Jim Ray (@jimray) October 18, 2013
What if we all turn out to be a story debunked on Snopes? #existentialcrisis

— John W. Ennis (@johnennis) October 18, 2013
Bean bags were Punching bags who stopped going to the gym

— Author Unknown (@Twincognito) October 18, 2013
Cheney thinks he was entitled to a new heart and you're not cuz you already had one. #Obamacare

— John (@linnyitssn) October 21, 2013
Yes, Republicans did help end slavery and they still mention that a lot cuz it was the last time they were on the right side of history #GOP

— John (@linnyitssn) October 21, 2013
Dear poor people, please pray for all those #teaparty Christians. They've been suffering so much ever since you have healthcare. #Obamacare

— John (@linnyitssn) October 21, 2013
Bring me chocolate cake. The power of Christ compels you.

— Evil Willow. (@thewayoftheid) October 21, 2013
Ask your doctor if being an incoherent bobblehead like @SarahPalinUSA is right for you.

— Jeff Tiedrich (@jefftiedrich) October 22, 2013
If you missed today's polling news, a majority of Americans just want to get high and for the GOP to cut it out. Now you're caught up.

— pourmecoffee (@pourmecoffee) October 22, 2013
Rep. Renee Ellmers: "Obamacare has completely failed. All I hear are horror stories. I haven't seen one positive story on it on Fox News!"

— Top Conservative Cat (@TeaPartyCat) October 22, 2013
Watching The Biggest Loser. Where the hell is @tedcruz?

— Crutnacker (@Crutnacker) October 23, 2013
On This Day
In 1812, French ex-military officer and current prisoner Claude François de Malet came up with an idea to overthrow Napoleon. He escaped from his prison, went to another military prison dressed as an officer and told them that Napoleon was dead, freed some co-conspirators, and they sent out troops to announce Napoleon's death (he was returning from his failed Russian invasion) and secure the city. It almost worked. He had the entire city believing him. And he would have gotten away with it, too, if not for that meddling police captain who recognized him and got him sent back to jail (and later executed).
In 1850, the first National Women's Rights Convention was held in Worcester, MA. Delegates came from 11 states, and from as far as California. More than 1000 attended. They demanded full equality under the law, including property rights, employment, education, and of course, the right to vote. Another focus was abolishing slavery, though that did not become a main focus until the Civil War. The conventions continued through 1869, although toward the end they were not held every year.
In 1861, President Lincoln suspended the writ of habeas corpus for all military cases.
In 1915, as estimated 33,000 women marched down Fifth Avenue in New York to demand the right to vote.
In 1946, in an auditorium in Queens, the United Nations General Assembly met for the first time.
In 1983, in Beirut, Lebanon, a US Army barracks was bombed, killing 241. The French army barracks were hit, too, killing 58. This was, I assume, all Obama's fault. (Hey, Libya and Lebanon both start with "L," and Beirut and Benghazi both start with "B." Coincidence? I think not!)
Born on This Day
1677 - Giuseppe Antonio Petrini, Swiss painter (d. 1758)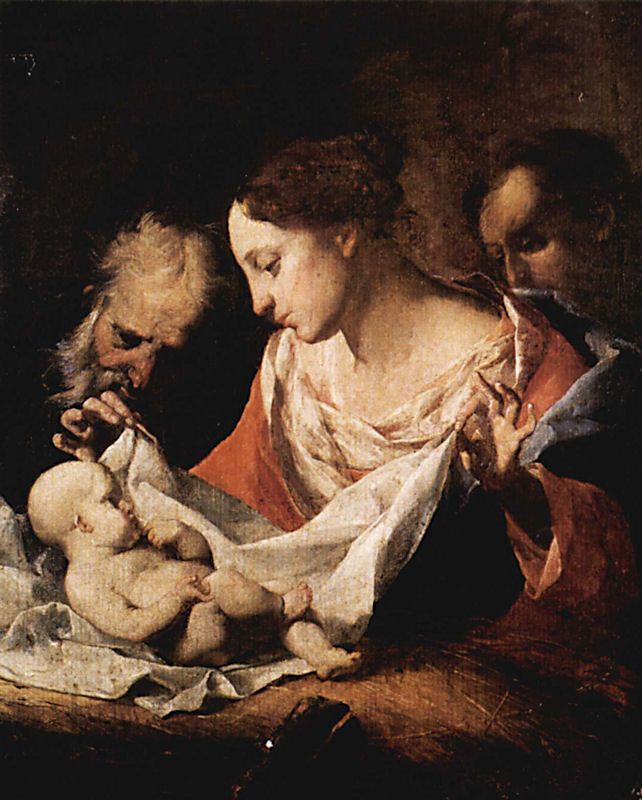 1715 – Peter II of Russia (d. 1730)
1752 – Maria Anna Adamberger, Austrian stage actress (d. 1804)
1769 - James Ward, English animal painter (d. 1859)
1791 - Franz Xaver Petter, Austrian flower painter (d. 1866)
1805 – John Russell Bartlett, American historian and linguist (d. 1886)
1817 – Pierre Athanase Larousse, French lexicographer (d. 1875)
1835 – Adlai Stevenson I, American politician, 23rd Vice President of the United States (d. 1914)
1844 - Wilhelm Leibl, German painter (d. 1900)
1852 - Jean-Louis Forain, French Impressionist painter (d. 1931)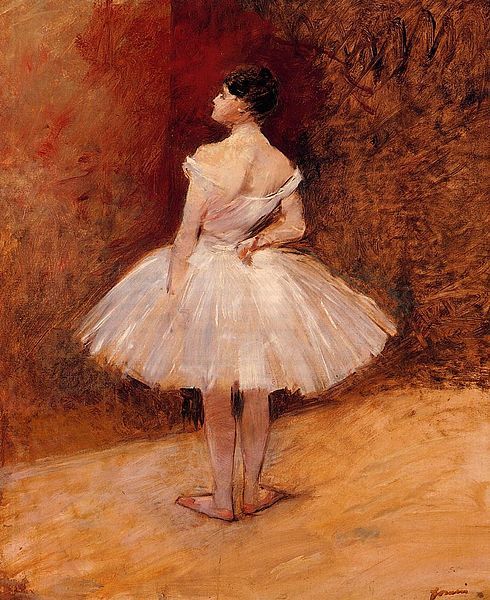 1866 - François Charles Cachoud, French landscape painter (d. 1943)
1880 – Una O'Connor, Irish actress (d. 1959)
1885 – Lawren Harris, Canadian painter (d. 1970)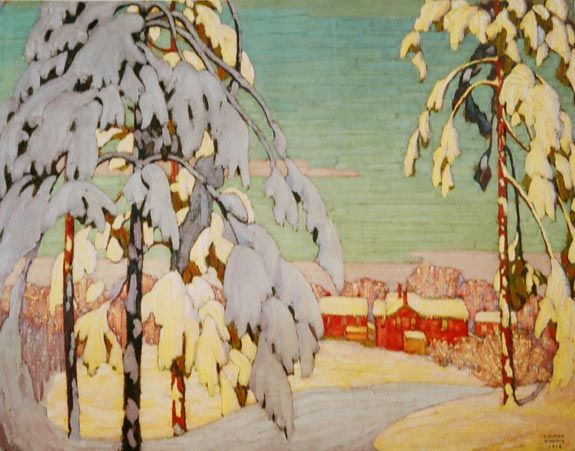 1893 – Gummo Marx, American actor (d. 1977)
1896 - Lilyan Tashman, American actress (d. 1934) (See Tipple Jar)
1898 - Werner Scholz, German painter (d. 1982)
1910 – Richard Mortensen, Danish painter (d. 1993)
1915 - Salvatore Fiume, Sicilian painter, sculptor, architect, writer, stage designer (d. 1997)
1918 – Peggy Moran, American actress (d. 2002)
1922 – Coleen Gray, American actress
1925 – Johnny Carson, American television host (d. 2005)
1927 – Sonny Criss, American saxophonist (d. 1977)
1928 – Bella Darvi, Polish-French actress (d. 1971)
1931 – Diana Dors, English actress (d. 1984)
1940 – Pelé, Brazilian footballer
1940 – Ellie Greenwich, American singer-songwriter and producer (The Raindrops) (d. 2009)
1940 – Jane Holzer, American model, actress, producer, and art collector
1945 – Maggi Hambling, English sculptor and painter
1945 – Kim Larsen, Danish singer-songwriter and guitarist (Gasolin')
1952 – Pierre Moerlen, French drummer (Gong) (d. 2005)
1956 – Dwight Yoakam, American singer-songwriter, guitarist, and actor
1958 – Michael Eric Dyson, American activist, academic, and author
1959 – Nancy Grace, American journalist and television host, and Olympic nose-flaring champion.
1959 – Sam Raimi, American director
1959 – "Weird Al" Yankovic, American singer-songwriter, comedian, and actor
1964 – Robert Trujillo, American bass player and songwriter (Metallica)
1967 – Dale Crover, American singer-songwriter, musician, and producer (Melvins, The Men of Porn, and Altamont)
1984 – Meghan McCain, American columnist and tweeter (also John McCain's daughter, of course)
Died on This Day
1698 - David Klöcker Ehrenstrahl, German Baroque painter (b. 1629)
1730 – Anne Oldfield, English actress (b. 1683)
1890 - Charles Verlat, Belgian painter (b. 1824)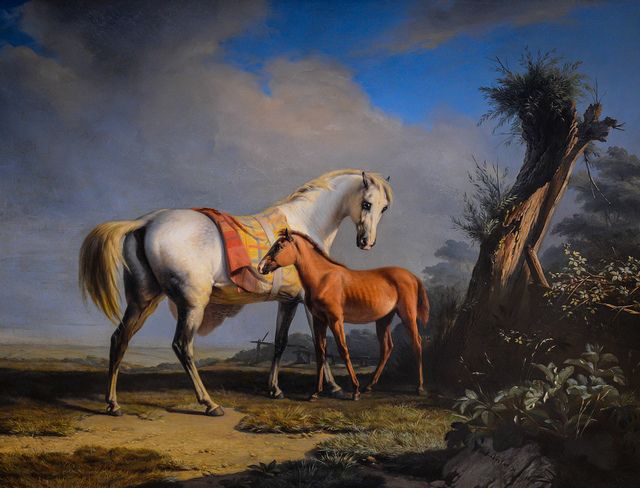 1872 – Théophile Gautier, French journalist, author, and poet (b. 1811)
1873 - George Henry Laporte, German painter (b. 1799)
1879 - Pierre Justin Ouvrié, French cityscape and architectural painter (b. 1806)
1917 - Eugène-Samuel Grasset, French illustrator, decorative artist, and printmaker (b. 1841)
1935 - Charles Demuth, U.S. Precisionist painter (b. 1883)
1939 – Zane Grey, American author (b. 1872)
1950 – Al Jolson, Russian-American actor and singer (b. 1886)
1957 – Christian Dior, French fashion designer, founded Christian Dior S.A. (b. 1905)
1959 – George Bouzianis, Greek painter (b. 1885)
1959 – Gerda Lundequist, Swedish actress (b. 1871)
2012 – Michael Marra, Scottish singer-songwriter (b. 1952)
Today is
Mole Day (Chemistry)
National Boston Cream Pie Day
TV Talk Show Host Day
Swallows Depart from San Juan Capistrano Day
Medical Assistants Recognition Day
iPod Day