When I was a child, I spoke as a child, I understood as a child, I thought as a child; but when I became a man, I put away childish things.
(Available everywhere, but I copied it from
here
. And, yes, I know, 1 Corinthians 13, but I checked it at the site cited.)
Most of you will recognize the words in the diary's title as coming from a wedding ceremony. I listened to them this weekend when a friend of mine married his beloved. The words are non-partisan, and may be involved in a great variety of weddings, liberal or conservative. But that is what was so striking about them. People grow up, and 'put away childish things.' It doesn't end there, does it.
Our political adversaries embrace childish things. All the time. They didn't get their way when they tried to block the Affordable Care Act, they didn't get their way when Obama kicked Romney's ass last November, and here they didn't get their way with their ultra childish shutdown of the entire government.
More below! But, first, a word from our sponsor ...
Top Comments recognizes the previous day's Top Mojo and strives to promote each day's outstanding comments through nominations made by Kossacks like you. Please send comments (before 9:30pm ET) by email to topcomments@gmail.com or by our KosMail message board. Just click on the Spinning Top to make a submission. Look for the Spinning Top to pop up in diaries around Daily Kos.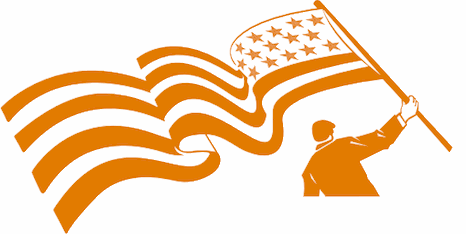 Make sure that you include the direct link to the comment (the URL), which is available by clicking on that comment's date/time. Please let us know your Daily Kos user name if you use email so we can credit you properly. If you send a writeup with the link, we can include that as well. The diarist reserves the right to edit all content.
Please come in. You're invited to make yourself at home! Join us beneath the fleur de kos...
Yet, our political adversaries have built an entire campaign - an entire MOVEMENT - based on childishness. On cultivating childishness in others, on reinforcing it, on widening its impact and influence.

Those who cannot remember the past are condemned to repeat it. __ George Santayana
Is their problem with learning from their perpetual mistakes an artifact of their indulgent childishness? Is that why they repeat them?
It is hard to imagine more childish 'adults' than people like Ted Cruz or Sarah Palin.
In April of last year I did a Top Comments diary that I called a Diary Rescue, revisiting one of my favorite diaries from a previous time. The diary I highlighted, To An Adult, by Laurence Lewis, REMAINS one of my favorite diaries, and the issue of childishness made me think of it again, on, auspiciously enough, the 4th anniversary of that diary's original posting. The diary is all about the failings of Republicans in today's political world.
Here are 7 examples of Laurence Lewis's wisdom, again, from that fine diary. (If you visit it, please remember that older diaries remain recommendable in perpetuity! As of the time this diary was composed, that diary had 606 recommendations. Let's add to that number. Laurence Lewis may never know, or care, but we'll know, and we can honor his fine work.)

To an adult, constructive criticism is perceived as constructive, not as criticism.

To an adult, disagreement from allies is not perceived as opposition.

To an adult, reality is not based on faith.

To an adult, no one is perfect.

To an adult, it is not emboldening one's enemies to be honest about one's imperfections.

To an adult, the proof is in the doing.

To an adult, the world is not binary.
Think about it. If you substitute the word Republican for an adult, you have to totally rework each statement. To wit:
To a Republican, constructive criticism is perceived as criticism, not as constructive.
To a Republican, disagreement from allies is perceived as opposition.
To a Republican, reality is based on faith.
To a Republican, only conservatives are perfect.
To a Republican, it is emboldening one's enemies to be honest about one's imperfections.
To a Republican, the proof is in the saying, not the doing.
To a Republican, the world is binary, black and white.
And one from me:
To a Republican, putting away childishness is the last thing one should ever do, except perhaps during one's wedding ceremony.
And a corollary to that:
To a Republican, cultivating and reinforcing childishness in one's voter base can always be counted on to pay big political dividends.
Laurence Lewis's 'To An Adult' diary simply recounts ways in which modern adults have quite properly put away childish things. While childishness is not the exclusive domain of conservatives, that group has raised it to a perverted art form, and it represents what should be one of their greatest political weaknesses. In your conversations with voters, in your conversations with your fellow Democrats, in your interactions with the citizens, in letters to the editor, in Facebook postings, wherever, shine a spotlight on their insidious childishness. True, hopeless conservative voters and tea partiers will never know, or care. But anyone who still can be reached may care. And, perhaps, hopefully just before hell freezes over, just perhaps one or two of the childish ones will realize the truth of that analysis, and put it away those childish things they've held so close for so long. And try to help really deal with an important problem in our world, for once.
In the meantime, let's resolve to remain adult, ourselves, and keep those childish things put away for good.
On to tonight's comments! Collated and assembled by my favorite adult collaborator, brillig!


brillig here, feeling a bit like a child with my diaries, after reading gems like this!
---
Brillig's ObDisclaimer:
The decision to publish each nomination lies with the evening's Diarist and/or Comment Formatter. My evenings at the helm, I try reeeeallllyy hard to publish everything
without
regard to content. I really do, even when I disagree personally with any given nomination. "TopCommentness" lies in the eyes of the nominator and of you, the reader - I leave the decision to you. I do
not
publish self-nominations (ie your own comments) and if I ruled the world, we'd all build community, supporting and uplifting instead of tearing our fellow Kossacks down.
From Crashing Vor:

A day late, but Gooserock's comment in bastrop's Turning Texas diary yesterday makes a point worth emphasizing: the Libertarian paradise that was America's wesrern frontier had some of the strictest gun control laws our fair land has ever seen.
From Ninepatch:

OhioDem1 brings us up to date on the latest GOP shenanigans in Ohio Republicans endlessly creative about voter suppression. anastasia p points clearly to the importance of the SoS race and the availability of absentee ballots to all Ohio voters.
From arizonablue:

ontheleftcoast has the perfect response to Crashing Vor's question about cheek swabs on the unborn, referencing the photo in Hunter's Diary about Rand Paul and eugenics
From BeninSC:


Ninepatch graciously explains what we do in Top Comments!

Flagged by kathny, this comment by sidnora is a bit wistful for another time in Lou Reed's world. In kid oakland's fine tribute diary.

Flagged by BlueJessamine, this comment by smileycreek is pictorial, with titular caption! (See if you recognize the stars!)

Flagged by here4tehbeer and fcvaguy, this diary-length comment by LeftHandedMan was picked primarily for its first powerful sentence!

Flagged by FarWestGirl, this comment features pictures of squirrels (real squirrels, not Republicans, this time!) compiled and posted by Amber6541!
Top Mojo for yesterday October 27th, first comments and tip jars excluded. Thank you
mik
for the mojo magic! For those of you interested in How Top Mojo Works, please see his diary
FAQing Top Mojo
.
1) More than you wanted to know. by waterstreet2013 — 186
2) Reagan was a disaster by ten canvassers — 134
3) Republicans are outraged that all the money does by 88kathy — 105
4) The true nature of the GOP has been by MadGeorgiaDem — 93
5) Republicans are outraged by Horace Boothroyd III — 89
6) More doom (yay!) – losing women by Denise Oliver Velez — 86
7) Wow, another giant lost. by sebastianguy99 — 84
8) I'm with Joan all the way here... by BarackStarObama — 79
9) Great PSA! by jayden — 76
10) you should see the vitriol by alguien — 76
11) The media's false narrative by WinSmith — 75
12) Hilarious line from the article. by Mike S — 73
13) Right wingers might have liked Obamacare if it by doroma — 72
14) Oh Hai Whoknu! Sekritarmy Flourishes W/Delegation by leonard145b — 71
15) One of our neighbors in Virginia by waterstreet2013 — 64
16) Republicans are outraged that the country is no by Dretutz — 64
17) Republicans are outraged because people no by cactusgal — 63
18) If we paid Primary Care Physians as well by aoeu — 63
19) Republicans are outraged that the Confederacy by Simul Iustus et Peccator — 62
20) republicans are outraged by Sam Hill — 60
21) BeNgHaZeeeeeee..........n​/t by skillet — 60
22) Republicans are outraged that a black family by Little Lulu — 57
23) Judge Carlo Key - former Republican by Denise Oliver Velez — 57
24) And Nurse practitioners should do more of the by merrywidow — 57
25) Some supporting material by jamess — 56
26) classic lou... by kishik — 55
27) As a native Kentuckian I find myself concurring by rontun — 54
28) Thanks, jayden. by nomandates — 54
29) That one bears a marked resemblance to a different by The Marti — 54
30) ... by BOHICA — 53
31) Hit the nail on the head by THirt — 53
32) Very interesting; thanks for posting. by SottoVoce — 53
Top (Animal) Pictures for yesterday, October 27th. Click any image to be taken to the full comment. Thank you jotter for the image magic!