Halloween is here. I am a huge lover of Halloween although I admit I have not gotten dressed up in a few years due to the fall always being a busy time for me. It's a little depressing for me. Hopefully next year I'll get back in the swing of dressing up.
Follow me below the orange vortex that leads to Halloweenland to read about my three favorite costumes:
But First, A Word From Our Sponsor:
Top Comments recognizes the previous day's Top Mojo and strives to promote each day's outstanding comments through nominations made by Kossacks like you. Please send comments (before 9:30pm ET) by email to topcomments@gmail.com or by our KosMail message board. Just click on the Spinning Top™ to make a submission. Look for the Spinning Top™ to pop up in diaries posts around Daily Kos.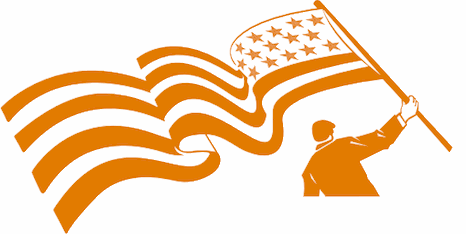 Make sure that you include the direct link to the comment (the URL), which is available by clicking on that comment's date/time. Please let us know your Daily Kos user name if you use email so we can credit you properly. If you send a writeup with the link, we can include that as well. The diarist poster reserves the right to edit all content.
Please come in. You're invited to make yourself at home! Join us beneath the doodle...
Growing up, I was never one who wanted to buy a costume for Halloween. Costumes were to be made from ingenuity and creativity. I dressed up as everything from Smarmy, Obnoxious Lawyer to Mr. Cellophane (don't ask). I tried as much as I could to use stuff I had around my house. Each of the three costumes comes from a different period of my life.
The first costume comes from when I was in 6th grade. Every year our elementary/jr. high school (grades 4-8 in one school) had a Halloween Fun Run to raise money for charity which included a costume contest. In order to eligible for the contest, you had to run in your costume. I am still not sure how I came up with the idea for this costume, but I thought it was brilliant. I went as my house.
We bought a white cardboard box and designed it to look like the outside of my house. The top and bottom of the box were used to make a roof hat and straps were attached to the box so I could wear it. It was huge and very awkward to run in. I cut rectangles and put plastic in them for windows. I cut a door that could open and close. Put two mailboxes like we have on our house and the numbers as they are written. I even added a working doorbell to the front. I was sure it would win best costume.
Unfortunately it was only worth second place. The winner was a girl who wore a circular shower curtain with a shower head attached. I guess time and effort didn't go into the determination.
As a junior in high school, I came up with the most ridiculous idea for a costume I have ever had. As a lover of Inspector Gadget and the Mega Man video games, I decided my costume that year would be Gadget Man. The concept was simple and absolutely ridiculous. I took an old shirt and duct taped hangers onto it. From the hangers, I hung all sorts of household items with strings. Everything from hammers and screwdrivers to spatulas and ladles to staplers and pencils/pens. The costume was heavy and hurt as I moved, but damn was it cool. Well, at least in my mind.
In college, I came up with an ingenious costume once after I got sick that so many of my classmates, especially the female ones, coming into class in pajama bottoms. I decided I would go as sleep (yes, a verb). I turned my light gray sweatshirt and sweatpants inside out, wore my lamb wool slippers and covered my face in white make-up with black circles around my eyes. I took it the extra step by not showering that day. I did put on deodorant though.
These are my three favorite costumes. Share with us in the comments what are your favorite costumes and have a Happy Halloween everyone!!!!
TOP COMMENTS
January 1, 2013
Thanks to tonight's Top Comments contributors! Let us hear from YOU
when you find that proficient comment.
From the scary diarist hiding behind the door:

I am honoring cmcolin for, once again, doing his annual countdown of horror movies. Give him some tips and rec's here and here.
BOHICA suggests a really scary costume for any future Halloween.
This comment from wvmcl on the delusions being suffered by the people who are losing coverage because of what insurance companies are doing.
TOP MOJO
October 30, 2013
(excluding Tip Jars and first comments)
Got mik!
1) There go his presidential aspirations, you say... by Trix — 213
2) Good grief. I would have been fired if I had by ahumbleopinion — 154
3) Well, he didnt "robosign" his name to racist by Free Jazz at High Noon — 146
4) Labor's been getting its ass kicked for >30 by RFK Lives — 137
5) Jeebus, what an ass Rogers is by Dallasdoc — 120
6) Big headline - which I think I was first to break by Brit — 116
7) very well said by ChuckInReno — 113
8) I worry that we have passed the tipping by blue jersey mom — 106
9) Good job! by AKguy — 105
10) Actually, With The Subsidy, by rebel ga — 105
11) Once upon a time there was a family by marykk — 99
12) All of us, in America & elsewhere, indeed owe by PhilJD — 95
13) DiFi might be thinking by maryabein — 91
14) LoLoLoL by ericlewis0 — 91
15) Wacky Senator Wikipedia. by Remediator — 89
16) Thank you. by Phoebe Loosinhouse — 87
17) This is the same Rand who earlier this week said by niemann — 83
18) I wonder what possessed Greta by Leap Year — 81
19) Disneyland!? :) n/t by Trix — 80
20) well played, BigDuck! by ridemybike — 77
21) I added my story... by cnyDem — 72
22) First of all, 30% of adult Americans are by hannah — 72
23) Not to mention... by Buckeye Nut Schell — 72
24) Where are the jobs? by ontheleftcoast — 70
25) also Exchange premiums are higher in Florida by MartyM — 70
26) So I just said to mr. koosah, "Who would be dumb by koosah — 68
27) How many quiet suicides are there in our by Phoebe Loosinhouse — 67
28) Please shorten this and submit as a letter to the by night cat — 66
29) They'll take their votes... by Trix — 65
30) Here's mine! by mrsgoo — 63
TOP PHOTOS
October 30, 2013
Enjoy jotter's wonderful PictureQuilt™ below. Just click on the picture and it will magically take you to the comment that features that photo. Have fun, Kossacks!