I post a weekly diary of historical notes, arts & science items, foreign news (often receiving little notice in the US) and whimsical pieces from the outside world that I often feature in "Cheers & Jeers". For example .....
OLDER-YOUNGER BROTHERS? - Guns N' Roses singer Axl Rose and Jesse Tyler Ferguson (from "Modern Family").
OK, you've been warned - here is this week's tomfoolery material that I posted.
ART NOTES - Edward Curtis's 20-volume photo compendium The North American Indian is at the Museum of Wisconsin Art in West Bend through January 5th.
FILM NOTES - the "Dark Knight Rises" film star Tom Hardy will play Sir Elton John in a biopic of the singer's life called Rocketman - which begins shooting in late 2014.
JUST AS IN CALIFORNIA ... a state that often flirted with the GOP was Minnesota - and now due to some hard work, "Wellstone's Revenge" has shaded the state indigo blue, once again.
THURSDAY's CHILD is Nibbles the Cat - one of a line of South African kittehs who have been keeping South African inmates company for decades .... including the prison that once housed Nelson Mandela.
HAIL and FAREWELL to several noted people who have died this past week: Hall of Fame basketball player Walt Bellamy (at age 74), blues-rock guitar pioneer Bobby Parker - whose 1961 song "Watch Your Step" was an influence on both the Beatles and Led Zeppelin (at age 76), guitarist Peter Haycock of the Climax Blues Band (at age 62), a man whose Greenwich Village sandal shop served as a jam session space for Joan Baez, Dave Van Ronk and Bob Dylan, Allan Block - the uncle of NPR's Melissa Block (at age 90) and jazz saxophonist Frank Wess - who performed everyone from Count Basie to the Saturday Night Live band (at age 91).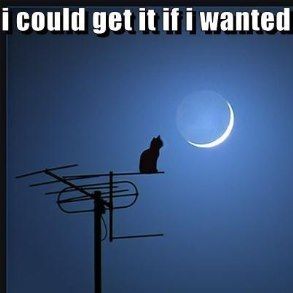 IN RECENT YEARS the nation of Hungary has fallen prey to a right-wing, xenophobic government - but an unlikely coalition called Together 2014 is offering hope come next election.
BRAIN TEASER - try this Quiz of the Week's News from the BBC.
FRIDAY's CHILD is Fritz the Cat - a Wisconsin kitteh feared lost in a home fire ... but who came out from the ashes two weeks later.
AS ATRIOS often puts it: we need to give 'free money' to climb out of this recession. The Economist magazine has discovered that "giving money directly to poor people works surprisingly well" - rather than to intermediaries - but suggests more is needed for the deeper causes of poverty.
SEPARATED at BIRTH - TV stars Nina Dobrev ("Degrassi: The Next Generation", "Vampire Diaries") and Victoria Dawn Justice (Nickelodeon's "Spectacular!" and "iCarly").
...... and finally, for a song of the week ............... with the death last week of actor/singer Noel Harrison - attention was paid to a song he won an Oscar with: The Windmills of your Mind with music by the French composer Michel Legrand ... and lyrics by Marilyn & Alan Bergman - who have composed the lyrics of some of the most memorable film and TV shows the past half-century.
What Are You Doing The Rest Of Your Life?, You Must Believe in Spring, How Do You Keep the Music Playing? and the Barbra Streisand-Neil Diamond hit You Don't Bring Me Flowers are among their most popular songs ... and that's only scratching the surface.
Alan (born 1925) and Marilyn (born 1929) grew-up in the same Brooklyn neighborhood ... were even born in the same hospital .... yet did not meet until they relocated to Los Angeles in adulthood. Alan attended the University of North Carolina and Marilyn was a psychology/English major at NYU. After attending UCLA to study music, Alan got his start overseeing children's television (during its advent in the early 1950's) in Philadelphia before returning to songwriting at the urging of Johnny Mercer. Marilyn moved to LA after suffering a shoulder injury so that she could be nursed back to health by her mother (who had relocated there). A friend suggested she try songwriting during her recuperation, and she met Alan while he was working with a particular music writer - and have continued as songwriting partners (and a married couple) ever since.
Someone they have worked with closely over the years has been Barbra Streisand - whom they nearly passed on meeting in the 1960's:

"We had spent the whole day auditioning girls for the juvenile lead for a show that we were doing that Jule Styne was producing and directing," recalled Marilyn. "After hearing about 50 girl singers, Jule said, 'Come on, we are going downtown. There is a girl singer you have got to hear.'

We said, 'Jule, we have been listening to girls sing all day!'

But he said, 'Not like this.'

He was right".

Said Alan, "As soon as she started to sing, Marilyn started to cry,"
In the interest of time: let's look at their career highlights in stages.
Some of the music writers they have teamed with are: the aforementioned Michel Legrand, Henry Mancini, Cy Coleman, Marvin Hamlisch, Quincy Jones and John Williams. Besides Barbra Streisand, some of the others who have sang their songs include Frank Sinatra, Ray Charles, Fred Astaire, Gladys Knight, Kenny Loggins and Mary-Chapin Carpenter.
Some of the TV theme songs they have written (or co-written): "And Then There's Maude", "Good Times", "In the Heat of the Night", "The Sandy Duncan Show" and "Ironsides." They also have three Emmy Awards: for "Queen of the Stardust Ballroom", "Sybil" and the theme for the TV movie "Ordinary Miracles".
Some of the films their lyrics appear in are: "The Thomas Crown Affair", "Sabrina", "A Star Is Born", "Wuthering Heights", "Tootsie", "The Life and Times of Judge Roy Bean", "Micki & Maude", "Major League", "Never Say Never Again", "Same Time Next Year" and "Summer of '42".
They have been nominated for sixteen Oscars, and have won three: The Windmills of your Mind which began this profile, The Way We Were (which also won a Grammy), and the score for the film Yentl - the latter two sung by Barbra Streisand, of course. In fact, at the 1983 Academy Awards: although they did not win, they had three of the five nominated songs: "How Do You Keep the Music Playing?", "It Might be You" (from Tootsie) and "If We Were in Love" (from Yes, Giorgio).
In recent years, they put together a 'photo-symphony' called Visions of America - which has been performed by the Boston Pops, among many orchestras.
As for other awards .... again, too numerous to mention. They were both inducted into the Songwriters Hall of Fame in 1980 and have numerous honorary degrees. Alan has served as a member of the Library of Congress Film Preservation Board and Marilyn was the first female president of ASCAP - the performing rights organization. She was also awarded France's highest cultural honor, the Commander of the Order of Arts and Letters.
Perhaps the best tribute paid to them (as Alan is now age 88 and Marilyn soon to turn age 84) came earlier this year, when the couple were awarded a Grammy Trustee Award - and appropriately enough, it came from part of another famed duo who combine both songwriting as well as marriage. Barry Mann and Cynthia Weil have written (or co-written) songs such as "You've Lost That Lovin' Feeling", "On Broadway", "Walking In The Rain", "Soul And Inspiration" and "We Gotta Get Out Of This Place" so they recognize a kindred spirit. Here is how Cynthia Weil put it:

Those who have attempted either would say the two most difficult things to accomplish in life are a successful partnership and a successful marriage. Combine both endeavors and the odds against you rise appreciably, but this year we proudly honor two people who have beaten those very odds and excelled gloriously at both undertakings. The fact that they both write the lyrics and have to debate titles, rhymes and concepts boggles the mind. They have managed to create the soundtrack to our lives in film, theater, TV and on radio, and the fact that they have done this without bloodshed speaks volumes to their personal strength, angelic nature and extraordinary talent.

Then there's the stage and their wonderful work for the musical "Ballroom," both touching and literate, in other words very "Bergmanesque." And now for radio: "That Face," "What Are You Doing The Rest Of Your Life?," "Nice 'N' Easy," "How Do You Keep The Music Playing?" … how do they do it?

Inquiring couples who also write want to know. How do they continue to produce work that is timeless and outstanding and continue to create with an enthusiasm that never diminishes? The truth is they are so special and so perfect, we'd like to slap them around a little, but then, they are so gracious, kind and elegant that we want to sing their praises and worship at their computer.
Of all of their songs: my favorite is a less-well-known tune, but one that a masterpiece of a performance brought to my attention.
In 1991, the nonpareil vocalist Abbey Lincoln recorded a monster of an album You Gotta Pay the Band - which also featured three other music legends. These were the tenor saxophonist Stan Getz, the pianist Hank Jones (who had played piano on Stan's first record date 45 years earlier) and the bassist Charlie Haden. (Sadly, only Charlie Haden survives to this day).
And one ballad, the title track to the film Summer Wishes, Winter Dreams - with lyrics by Alan and Marilyn Bergman, and music by Johnny Mandel - is my favorite recorded song of the entire decade of the 1990's. (I mean that). And below you can hear it.
Summer wishes, winter dreams
Drifting down forgotten streams
Songs and faces
Smiles and whispers
Come from far away
To visit me this day

Yesterday has come to tea
Sitting here across from me
Dressed in faded flowers
And rambling on for hours...
...and hours; I'd love to stay
But I must leave today