But First, A Word From Our Sponsor:
Top Comments recognizes the previous day's Top Mojo and strives to promote each day's outstanding comments through nominations made by Kossacks like you. Please send comments (before 9:30pm ET) by email to topcomments@gmail.com or by our KosMail message board. Just click on the Spinning Top™ to make a submission. Look for the Spinning Top™ to pop up in diaries posts around Daily Kos.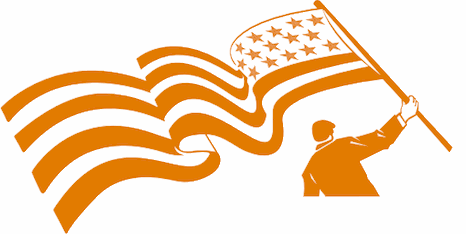 Make sure that you include the direct link to the comment (the URL), which is available by clicking on that comment's date/time. Please let us know your Daily Kos user name if you use email so we can credit you properly. If you send a writeup with the link, we can include that as well. The diarist poster reserves the right to edit all content.
Please come in. You're invited to make yourself at home! Join us beneath the doodle...
I call it my Daily Constitutional. You probably call it a nap.
I consider myself extremely lucky to have found employment a mere 5 minute commute from my home. It has made my lifelong need for a brief daily nap so much easier. Naps are part of the routine for children. Although most adults have no real "need" for a nap, there is no denying the luxury of a good afternoon snooze. For some of us, the nap goes beyond luxury to almost a necessity. I attribute my need for one to having the metabolism of a friggn' hummingbird.
The National Sleep Foundation outlines better than I ever could the benefits of napping and even explains types of naps and gives tips on how to take them.

More than 85% of mammalian species are polyphasic sleepers, meaning that they sleep for short periods throughout the day. Humans are part of the minority of monophasic sleepers, meaning that our days are divided into two distinct periods, one for sleep and one for wakefulness. It is not clear that this is the natural sleep pattern of humans. Young children and elderly persons nap, for example, and napping is a very important aspect of many cultures.

As a nation, the United States appears to be becoming more and more sleep deprived. And it may be our busy lifestyle that keeps us from napping. While naps do not necessarily make up for inadequate or poor quality nighttime sleep, a short nap of 20-30 minutes can help to improve mood, alertness and performance. Nappers are in good company: Winston Churchill, John F. Kennedy, Ronald Reagan, Napoleon, Albert Einstein, Thomas Edison and George W. Bush are known to have valued an afternoon nap.
While I never enjoy being in the "good company" of Ronald Reagan or George W. Bush, I still love my naps and consider them non partisan. And, according to the Sleep Foundation's recommendations, I'm doing it right.
What I do cannot really be called sleeping. After I let the dogs out and have my lunch, I sit in my recliner, flip on the afternoon news and drift into a semi-conscience state for 20-30 minutes. I've conditioned myself to never fall so deeply asleep that I don't wake within that time frame and I bounce out of it feeling refreshed, alert and ready to tackle the remainder of my day. Afternoons, as a result, are usually my most productive time.
Wherever I have studied or worked, I have always found a way to grab that half-hour nap. I have done it in my car, my boss's office, and even George Castanza style, under my desk.
Naps are something I'm looking forward to as I grow old. With all the practice I've had in my life, I think it will be the one thing I do better than all of my ancient peers. It gives me something to look forward to.
Do you nap?
Now, on to Tops!
TOP PHOTOS
November 1, 2013
Enjoy jotter's wonderful PictureQuilt™ below. Just click on the picture and it will magically take you to the comment that features that photo. Have fun, Kossacks!