---
What computer do you use and what do you use it for?
If you are reading this you are using a computer. It might be a desktop, a laptop, a smartphone, an iPad or some other device. Any one of these has thousands of times more computing power than the equivalent device of just a few years ago. Certainly more than a typical mainframe from a few decades ago.

Controlled by a typewriter!! Who even knows what they are nowadays?
I go back a bit further than most of you here. Please note the fine woodgrain on the cabinet. It even matches the wall.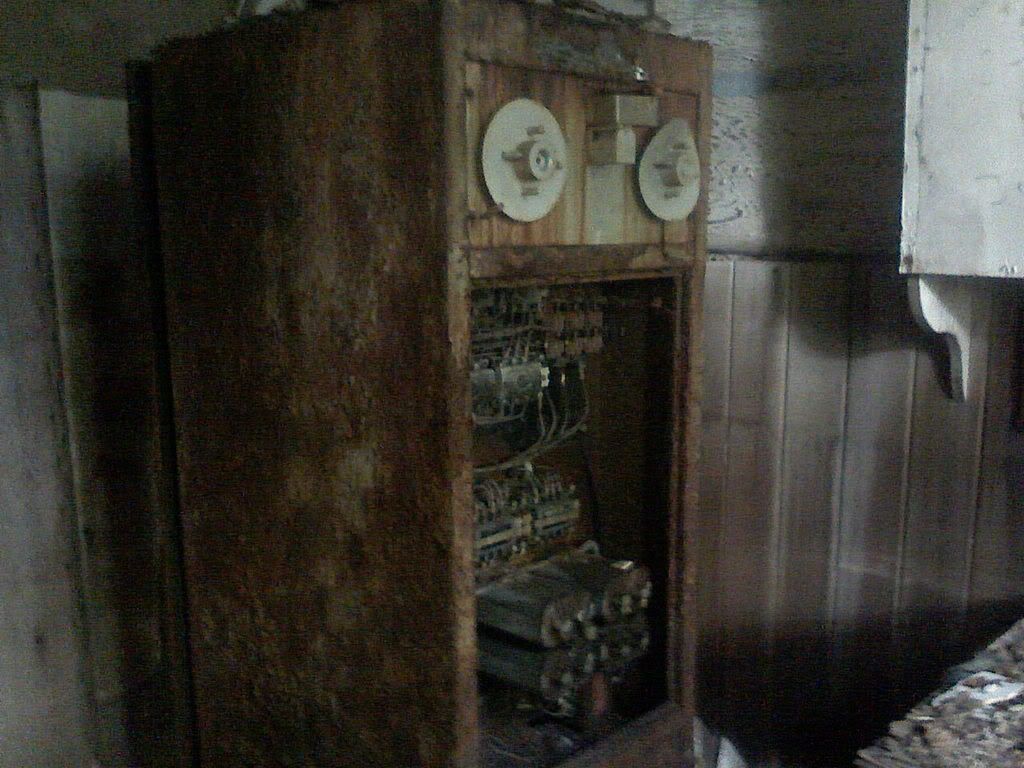 I traveled the whole route, from garage-built desktop to commercial desktop to laptops of several generations. My penultimate laptop had fan problems, always on and getting louder and louder. This peaked during the Gulf oil spill which I watched obsessively. Our tech genius Lusty created a site which featured 9 feeds from the ROVs simultaneously. This was too much for my computer; the fan ran so fast and the laptop got so hot that I had to put it in the refrigerator. Srsly.
Mrs side pocket already had a iMac so i finally broke down and bought a MacBook Air. No fan at all. It does everything I need quietly and efficiently. Not to mention its other use as a place to rest a coffee cup.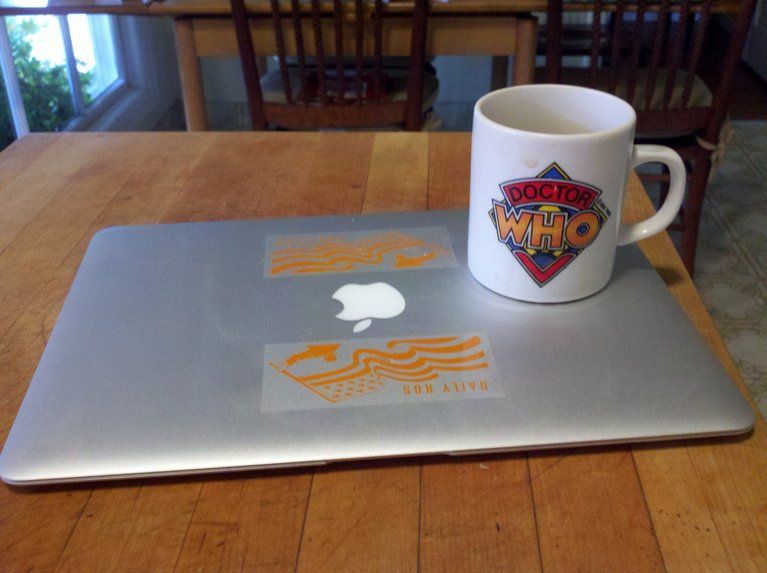 Well,almost everything I need. So if I need something printed I have to email it to Mrs. side pocket's computer so she can print it. And if I want to see a DVD I have to play it on my television. I mainly use my computer to read Daily Kos and a few other websites and read my mail. Also write a diary or two. In some sense that's rather like using a 10# mallet to crack open a peanut. At the bottom of my screen is a row of marvelous little icons that can accomplish almost anything, or so I'm told. For me they are as useful as a screen door on a submarine. I even know what selfies are but why.
Since I am retired all my computer usage is optional. I could even read books for heaven's sake. And I realize that many folks might use their home computer for work. But I'm interested to discover what other people do with their home computers for fun and leisure. I just have a feeling that there are obvious uses that I have overlooked so any answers will be appreciated and hopefully even remembered.
Always should mention something about food. Did you order a turkey yet? Or did you remember to buy a can of cranberry sauce to bring somewhere? Is Thanksgiving your favorite holiday as it is mine? Or not so much. It's the big holiday at the side pocket house. The same people have been attending for so many years we're on the third generation. My job is to prepare the turkey. I fill a cooler with a gallon of water, 1/2 gallon of apple juice, and a cup of salt. Submerge turkey for 24 hours. Always moist and tender. There you go.
Kitchen Table Kibitzing is a community series for those who wish to share part of the evening around a virtual kitchen table with kossacks who are caring and supportive of one another. So bring your stories, jokes, photos, funny pics, music, and interesting videos, as well as links—including quotations—to diaries, news stories, and books that you think this community would appreciate.

Finally, readers may notice that most who post diaries and comments in this series already know one another to some degree, but newcomers should not feel excluded. We welcome guests at our kitchen table, and hope to make some new friends as well.