Interrogatories
Where do you stand on the Kennedy assassination? Do you believe Oswald acted alone, or do you subscribe to one of the other theories floating around out there?
It's Start Your Own Country Day again. What kind of topography would your country have? What kind of climate? What kind of government?
On Go For a Ride Day, describe your ultimate ride? Is it a plane, a train, an automobile? Perhaps a cool vintage motorcycle? Maybe even a horse?
Are you an out of the can cranberry sauce aficionado (like 90% of Americans) or do you like the REAL thing? (I think I may have revealed where I stand on this issue.)
Cell phone conversations on planes? Yea or Nay?
The Twitter Emitter
@JC_Christian Zimmerman's lead in the 2016 GOP primary is looking insurmountable after the latest news.

— steve buie (@misterhaircutt) November 21, 2013
"I believe in forgiveness and redemption," says Trey Radel. "Unless you need welfare. Then I also require a drug test." #GOP #DoubleStandard

— The Daily Edge (@TheDailyEdge) November 21, 2013
These Judges are BENGHAZI SOCIALIZED GAY MEDICINE !

— rootless (@root_e) November 21, 2013
Senate's going nuclear? Shit. I hadn't stocked up on canned goods and @treyradel says he's out of coke!

— Young GOP Gums (@YoungGOPGums) November 21, 2013
Republicans suggest a compromise: Eliminate filibuster for judicial nominees, but only when GOP in power.

— Sr. WH Official (@SrWHOfficial) November 21, 2013
Gonna be great when DC circuit rules Reid's attempt to change rules to put judges on DC circuit unconstitutional.

— NickBaumann (@NickBaumann) November 21, 2013
"Harry Reid isn't being fair!" — The Party That #Shutdown The Fucking Government #NuclearOption #GOP #p2

— Eric Wolfson (@ericwolfson) November 21, 2013
I wanted single payer filibuster reform.

— David Waldman (@KagroX) November 21, 2013
I think we should have saved "the nuclear option" to describe people being able to make cell phone calls on planes.

— LOLGOP (@LOLGOP) November 21, 2013
I would be cool with the Senate buying some cocaine tonight.

— David Waldman (@KagroX) November 21, 2013
Filibuster change with 52 votes = tyranny. Also, Obacare with 60 votes = tyranny. M-O-O-N, that spells tyranny!

— David Waldman (@KagroX) November 22, 2013
By the time my train pulls into DC, the woman behind me will have achieved the rare feat of having no unexpressed opinions.

— Olivier Knox (@OKnox) November 21, 2013
On This Day
In 1858, Denver, Colorado was founded.
In 1869, the last surviving clipper ship, the Cutty Sark, was launched from Dumbarton, Scotland.
In 1928, Ravel's Boléro premiered at the Paris Opéra.
In 1954, the Humane Society of the United States was formed to address animal cruelty on a national level.
In 1963, President John F. Kennedy was fatally shot in Dallas when his motorcade passed by the Texas Schoolbook Depository in Dallas. Also in the vehicle was Texas Governor John B. Connally, who was seriously wounded.
In 1975 – after the death of Francisco Franco (who is, reputedly, still dead), Juan Carlos was declared King of Spain.
In 2005, Angela Merkel won election as the first female Chancellor of Germany.
Born on This Day
1648 - Pierre Patel the younger, French painter (d. 1707)
1744 – Abigail Adams, First Lady of the United States (d. 1818)
1787 - Copley Fielding, British painter (d. 1855)
1788 - Albertus-Jonas Brandt, Dutch fruit and flower painter (d. 1821)
1808 – Thomas Cook, British travel entrepreneur (d. 1892)
1819 – George Eliot, British novelist (d. 1880)
1849 – Christian Rohlfs, German artist (d. 1938)
1860 - Cecilio pla y Gallardo, Spanish painter (d. 1934)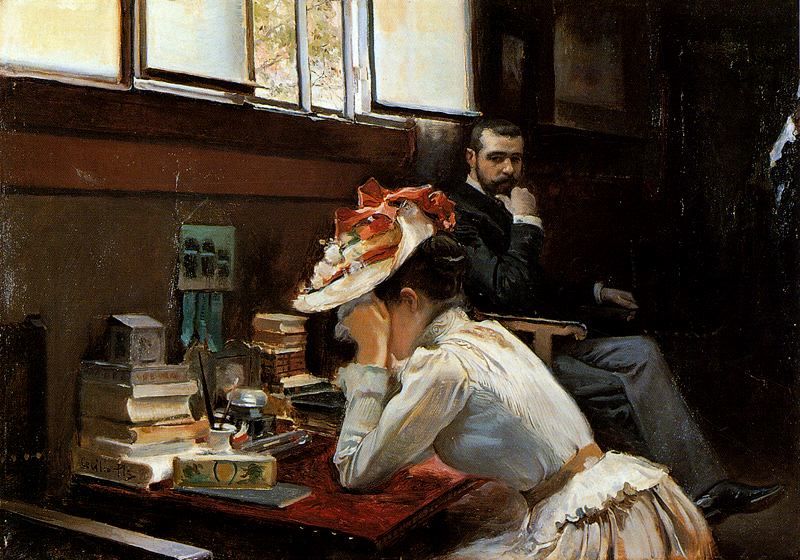 1864 - Wilhelm List, Austrian painter (d. 1918)
1893 – Harley J. Earl, American automobile designer (d. 1969)
1899 – Hoagy Carmichael, American composer (d. 1981) (+ a lot of Constance Bennett/Cary Grant:)
1920 – Anne Crawford, British actress (d. 1956)
1921 – Rodney Dangerfield, American comedian and actor (d. 2004)
1924 – Geraldine Page, American actress (d. 1987)
1932 – Robert Vaughn, American actor
1940 – Terry Gilliam, American-English actor, director, and screenwriter
1941 – Jesse Colin Young, American musician
1943 – Billie Jean King, American tennis player
1946 – Aston Barrett, Jamaican bass player and songwriter (The Wailers Band and Bob Marley & The Wailers)
1947 – Rod Price, English guitarist (Foghat) (d. 2005)
1950 – Steven Van Zandt, American musician and actor
1950 – Tina Weymouth, American musician (Talking Heads, Tom Tom Club)
1955 - My friend Tonie. Happy birthday, Tonie!
1958 – Horse, Scottish singer and songwriter
1961 – Mariel Hemingway, American actress
1967 – Mark Ruffalo, American actor and anti-fracking activist
1984 – Scarlett Johansson, American actress
Died on This Day
1658 - Abraham van Cuylenborch, Dutch painter (b. 1610)
1718 – Blackbeard (Edward Teach), British pirate (b. 1680)
1726 - Anton Domenico Gabbiani, Italian painter (b. 1652)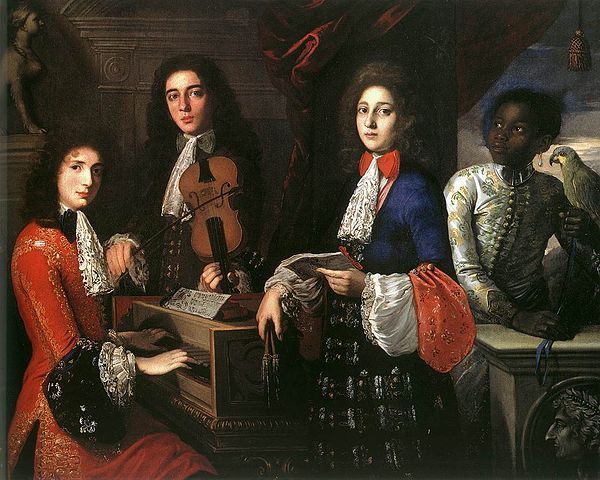 1781 - Jan Ekels the elder, Dutch painter (b. 1724)
1843 - Pieter Frans de Noter, Belgian architectural painter (b. 1779)
1886 – William Bliss Baker, American painter (b. 1859)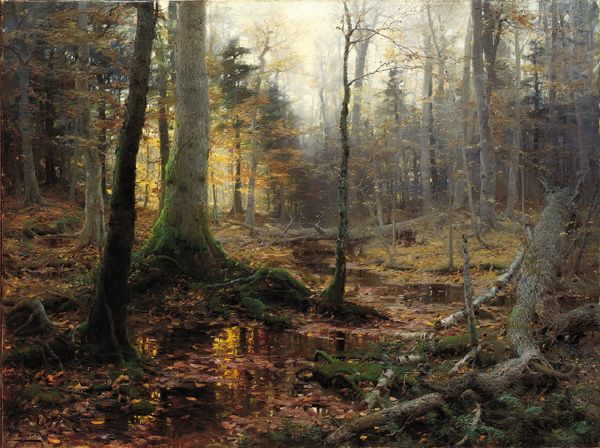 1890 - Frank Buchser, Swiss painter (b. 1828)
1911 - Valentin Alexandrovitch Serov, Russian painter (b. 1865)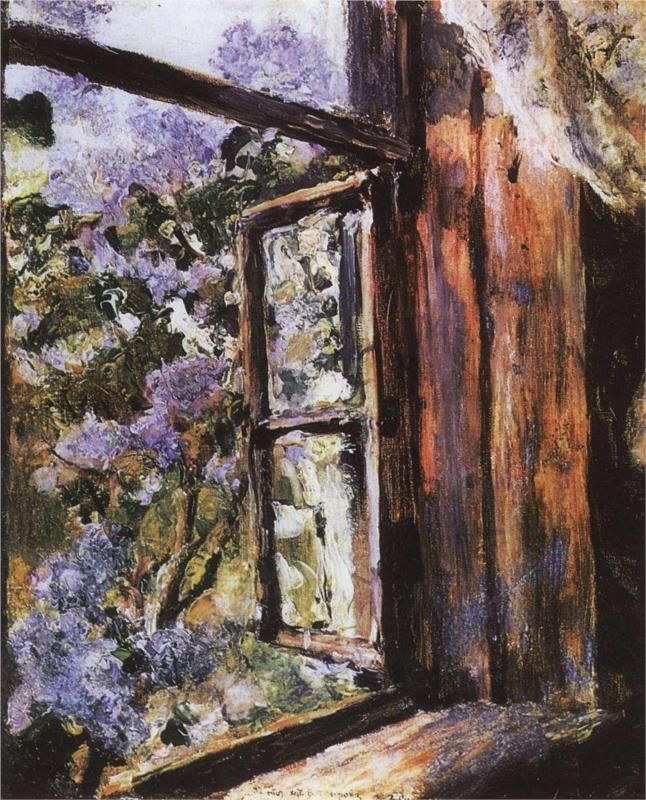 1916 – Jack London, American writer (b. 1876)
1937 - Philip de Laszlo, Hungarian painter (b. 1869)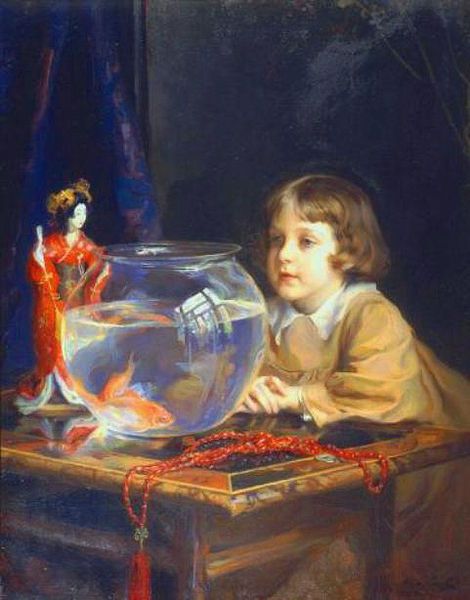 1943 – Lorenz Hart, American lyricist (b. 1895)
1955 – Shemp Howard, American actor (b. 1895)
1963 – Aldous Huxley, English author (b. 1894)
1963 – C. S. Lewis, Northern Irish author (b. 1898)
1980 – Mae West, American actress and writer (b. 1893) (See Tipple Jar)
1986 – Scatman Crothers, American actor (b. 1910)
1988 – Luis Barragán, Mexican architect (b. 1908)
1992 – Sterling Holloway, American actor (b. 1905)
1993 – Anthony Burgess, British author (b. 1917)
1997 – Michael Hutchence, Australian singer (INXS) (b. 1960)
Today is
Stop the Violence Day
Antarctic Day
Go for a Ride Day
National Start Your Own Country Day
National Cashew Day (the web is divided 50/50 as to this being on the 22nd or 23rd)
National Cranberry Relish Day
Humane Society Anniversary Day