But First, A Word From Our Sponsor:
Top Comments recognizes the previous day's Top Mojo and strives to promote each day's outstanding comments through nominations made by Kossacks like you. Please send comments (before 9:30pm ET) by email to topcomments@gmail.com or by our KosMail message board. Just click on the Spinning Top™ to make a submission. Look for the Spinning Top™ to pop up in diaries posts around Daily Kos.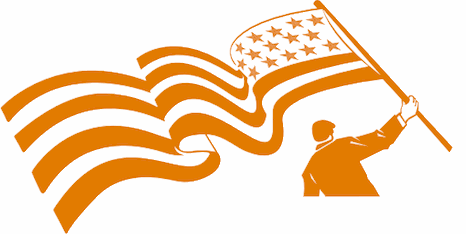 Make sure that you include the direct link to the comment (the URL), which is available by clicking on that comment's date/time. Please let us know your Daily Kos user name if you use email so we can credit you properly. If you send a writeup with the link, we can include that as well. The diarist poster reserves the right to edit all content.
Please come in. You're invited to make yourself at home! Join us beneath the doodle...
How Leonardo da Vinci kept from going mad, I have no clue. For one single individual to hold the genius, the creativity, and the curiosity across such a vast spectrum of disciplines perhaps reaches the outer limit of human capability. Yet, somehow this man existed and continues to contribute to the achievements of us all.
I won't even pretend to scratch the surface of this complex man and the body of work he has gifted the world. Instead, I will be focusing on a single idea found among the vast number of sketches in his Codex Atlanticus, the dozen leather-bound volumes he produced from 1478 to 1519. Among these sketches of submarines and tanks and all manor of "ahead of his time" inventions sits page 93r. It was an idea for a musical instrument he dreamed up sometime around 1470.
Drawn with his typical attention to detail, da Vinci created the Viola Organista, a curious instrument that basically combines a harpsichord-like keyboard with a bowed instrument very similar in tone to the cello. His brilliant mind moved on quickly to other ideas swirling through his head and he never lived to see his instrument realized. Others would try. A German instrument maker named Hans Hyden created something similar in 1575 and called it a Geigenwerk. Around 30 of these instruments were made, none of which survive.
Over the years, a smattering of people would try to meld the keyboard instrument with a bowed instrument. As late as 1993, Japanese instrument maker Akio Obuchi took a shot at making the Viola Organista and people were fascinated. However, it took the painstaking work of Polish concert pianist Slawomir Zubrzycki to bring Leonardo da Vinci's instrument to its fruition and people have sat up and taken notice.
The passion and commitment to bringing the world this instrument is astounding. Zubrzycki estimated he spent 5,000 hours building his version of da Vinci's original idea, spending $10,000 in the process. He drew most heavily from da Vinci's sketch, but took under consideration the failures and successes of those who had tried before him. The result is a newly created instrument from a very old idea that is not only functional, but breathtaking in its beauty and sound.

The flat bed of its interior is lined with golden spruce. Sixty-one gleaming steel strings run across it, similar to the inside of a baby grand. Each one is connected to the keyboard complete with smaller black keys for sharp and flat notes. But unlike a piano, it has no hammered dulcimers.Instead, there are four spinning wheels wrapped in horse tail hair, like violin bows. To turn them, Zubrzycki pumps a peddle below the keyboard connected to a crankshaft.

As he tinkles the keys, they press the strings down onto the wheels emitting rich, sonorous tones reminiscent of a cello, an organ and even an accordion. The effect is a sound that da Vinci dreamt of, but never heard; there are no historical records suggesting he or anyone else of his time built the instrument he designed.
For those of you who have found this story interesting so far, I highly encourage you to watch this ten minute documentary of Slawomir Zubrzycki and the making of his version of the Viola Organista.
Zubrzycki gave a highly critically acclaimed concert on the instrument at the International Royal Krakow Piano Festival several weeks ago. He has since garnered international attention and the nearly forgotten Viola Organista has sprung to life. I only wish that it had been available to Bach. That notion gives me shivers.
Here are some excerpts from the concert that has captured the imagination and interest of the musical world.
Now on to Tops!
TOP COMMENTS
November 24, 2013
Thanks to tonight's Top Comments contributors! Let us hear from YOU
when you find that proficient comment.
From JayRaye"
OK, perhaps I'm revealing a warped sense of humor, but I found this whole thread to be hysterically funny.

(diary subject not at all funny tho)

Yeah, I know thread started yesterday, but continues into today...could get even funnier by time of top comments.
From Youffraita
mrsgoo had a great one about the mayor of Toronto in 3CM's Saturday Night Losers Club. diary about the mayor of Toronto, and his crack-smoking, drinking-on-the-job ways
From your diarist Steveningen:
In Laura Clawson's diary "You don't dream when you've got food stamps.' Really?, theKgirls reminds us to dream big. I couldn't agree more.
TOP PHOTOS
November 23, 2013
Enjoy jotter's wonderful PictureQuilt™ below. Just click on the picture and it will magically take you to the comment that features that photo. Have fun, Kossacks!